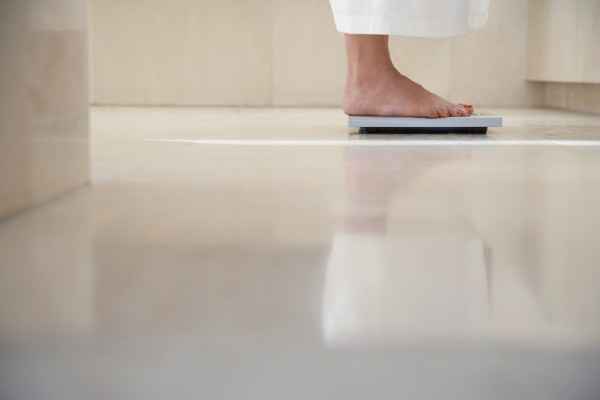 You did it again this year. Much like last year and the year before (and countless years before that) you resolved on January 1st to either diet, lose weight or just eat healthier. How do I know that? I did do the exact same thing. Year after year I make a valiant start, and then flake out on myself. It could be a press trip, a night out with friends, or boredom…but I begin the post resolution binge and GIVE UP. Sometimes I make it 2 weeks, sometimes 2 months, but more likely it happens within DAYS of proclaiming my intentions.
As I was sitting with my notebook, writing my goals for 2016 it dawned on me. I'd been setting myself up for failure all along. The pressure of "you can't eat this" or "you have to work out this long" was destined to set me up for failure. If you're anything like me, you don't even realize that you're falling off the wagon.
I get hungry –  oh, look there's a McDonald's
I get bored – I'll just grab something to eat
I want to enjoy a night out with my friends
I'm too busy to work out – I've got a post to write
There's nothing in the house to cook except that box of pasta and jar of sauce (so much for NO CARBS)
You get the idea. I'm NOT calling them excuses, they AREN'T. It's just that after years of eating this way, and my sole daily exercise being walking Clem to the corner and back I FORGET what I had promised myself. I can tell you that (at least in my case), beating myself up over the failure just makes it worse. Not only do I go from starving to binging, but I FEEL guilty, and bad about myself.
How can we make this time different than the past?
Take baby steps.
I'm learning that making only 1 easy change each week is easy. Trying to change your lifestyle just because it's the first of the year is HARD. Remember that these steps are cumulative, so include the prior week's steps and build on them. I give you my first 3 steps to a healthier lifestyle.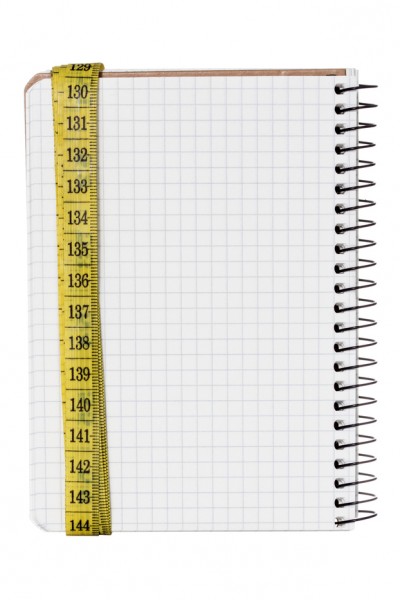 STEP ONE – WEEK ONE
Write it down. No diet foods, no step aerobics, just you and a notebook and pen or the notes in your smartphone, or in a document on your computer. I looked on Pinterest and found some great printable food journal pages. Find one that resonates with you. I actually prefer to use either a Moleskin or a sketch notebook. I add notes, doodle, and more in it as well, that way I keep it with me as it becomes my "everything" book, and I don't forget it. It's funny, but when you look back after the first week of keeping a journal, it can open your eyes as to what you're really eating
STEP TWO – WEEK TWO
Replace your soda and juice with water. If you're an addict like I am, you may have to go cold turkey. Halfway doesn't work for me. If you replace two soft drinks or fruit juices with water (sparkling or still – plain or flavored), you can drop 18 lbs over the course of a year. NO major dieting…just replacing 2 sodas. For those like me who drink diet soda, it can STILL mean weight loss as the recent studies are showing major links between drinking diet soda and weight gain.
That wasn't so hard was it? All you've done is make ONE LITTLE change, not diving head on into the pool of starvation.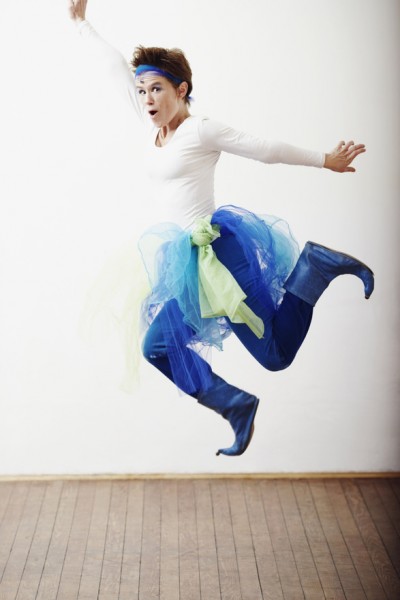 STEP THREE – WEEK THREE
Move! Whether it's spending time walking around the Mall, taking the dog for longer walks or finding an app or DVD that motivates you, just get out and MOVE. My favorite exercise? Turn on the tunes and dance around the house. Thirty minutes of dancing can burn between 150 – 300 calories (depending upon your size).  I even found an Amazon Video app called Acacia TV with OVER 450 workouts. Members can stream to select TVs, streaming media players, mobile devices, and Amazon Fire TV, and the cost is less than the even the CHEAPEST of gym memberships.
My fave? After dancing, my favorite fitness programs are by Leslie Sansone. I can get all the way through without feeling like a complete klutz.
The point is
By taking small steps and building on the week (or month) before, you can slowly change your habits. Remember that getting healthy is not an all or nothing proposition. It's about balance and progress, and keeping the whole process easy. Over the years I've lost weight with a number of different programs (including Nutrisystem, which I'll tell you more about tomorrow). Some were easier than others. With ANY program, it's important to not overwhelm yourself and to do those things that are more resistant to sliding off of.