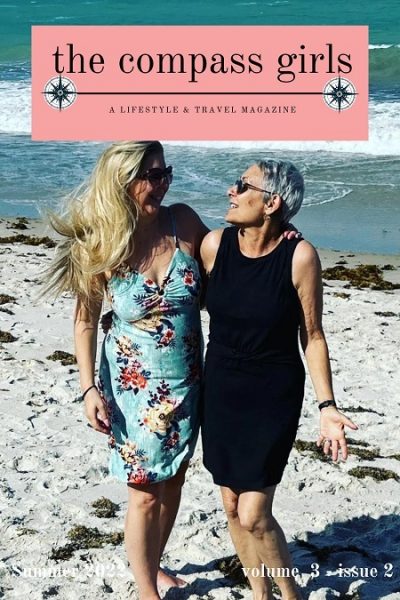 As always, I was dragging my feet to get this issue done and published. The one thing that I NEVER learned in school is to not wait until the last minute to do a project. Consider this the diorama that sat in pieces on my parents' table until the night before it was due.
This summer's issue is packed with great tips, travel articles, drink and food recipes as well as some deals that you'll ONLY find within the pages of our magazine. We hope that you love it. If you're interested in advertising in the next issue, or having your product featured on an episode of The Compass Girls, feel free to contact me.
Have a wonderful end of summer.