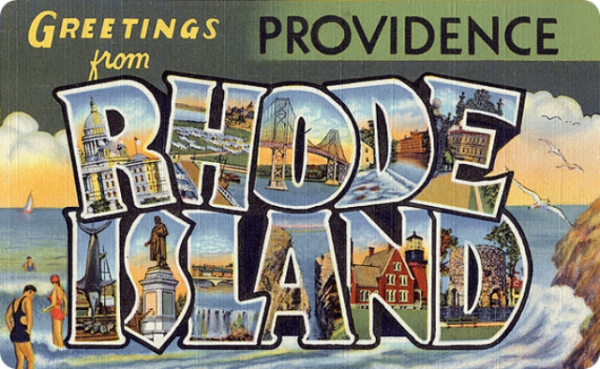 On any given May through November night the flames rise from the river, as gondolas glide by. Music fills the streets and the smells from local restaurants and food vendors waft through the air. Couples, families, RISD and Brown students, etc.,stroll the boulevard as if transported to a European city.
PROVIDENCE
A city once congested with jewelry factories and fabric mills, Providence is home to Brown University, RISD, and Johnson & Wales, and has become a recent mecca for foodies and artists of all kinds. Plaque houses and buildings listed in the National Register of Historic Places line the streets where horse drawn carriages once trotted down the cobblestone avenues, and you'll still find lamps lighting the way that look like old gas lamps.
From Benefit Street's historic homes, to the amazing restaurants on Federal Hill (Providence's Little Italy), to the  award winning Trinity Square Repertory Company, Providence is a haven for museum goers, theater and music lovers, and those who just want to soak in some New England charm. It is "my" city, my home for almost 50 years,
Providence will always have a special place in my heart.
Boston may be the epicenter of business in New England, but when it comes to the arts and food, Providence beats beantown hands down. For those who LOVE to shop, nearby Warwick is dotted with shopping galore, and there's NOTHING in the world like the beaches of South County.
STAY
Sheraton Airport Providence – located in nearby Warwick, RI this hotel is convenient to the airport, public transportation, and more. While not situated directly in Providence, I happen to love this hotel because of its dog friendly policy, great concierge floor, and most of all the staff whom ALWAYS makes my stay here special. Yes, there are cooler hotels, hipper hotels, and hotels in the city, but if I want to be treated like an old friend rather than just another hotel guest, this is where I stay.
***pet friendly, indoor pool, restaurant, fitness by core performance, free parking***
EAT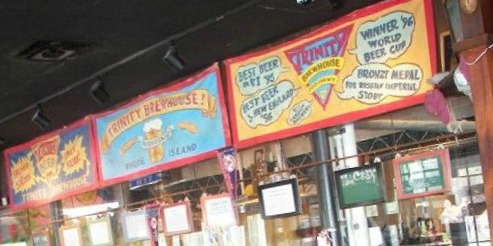 Caserta Pizzeria – Located on Spruce Street on Federal Hill, Caserta's is the FIRST place I always visit when I'm in town. The pizza is authentic homemade Italian, and I crave their Spinach Pies, Wimpy Skippys, and Pepper Pigs.
Al Forno – Once our neighbor (Mr. S and I owned restaurants in Providence and Newport) on Steeple Street, George Germon and Johanne Killeen's Al Forno has become a RI treasure. Lauded by Martha Stewart, Emeril Lagasse, and more, this is a must stop for the foodie. Don't miss my favorite Baked Pasta with Tomato, Cream and Five Cheeses.
Julian's – Head up Broadway to this little restaurant in a working class neighborhood. Their brunch is AMAZING and it's just NOT a Sunday without a Benediction from Julian's.
Trinity Brewhouse – Whether you are just coming in for one of their ever changing beers on tap, or want a hearty pub lunch, Trinity Brewhouse is a local favorite. Head over on Wednesday for their $20 Burger/Beer/Irish Coffee special (all day) and you'll understand why it's won best beer, best burger, and best brewpub in Providence. Don't forget to check out their famous "last supper" mural.
LISTEN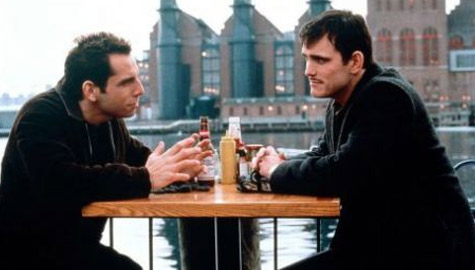 AS220 – THE place to find emerging artists in all genres. From music at night, to artwork on the walls, AS220 is an arts collaborative for up and coming artists. With studios above the bar, and even rooms for artists to live, AS220 has helped keep the arts alive in the city. Ben's band played there back in the day!
The Hot Club – See or be seen at the club that Esquire magazine has listed as one of the top 100 bars in America. A great place to meet up with friends over drinks. You NEVER know who you'll run into at The Hot Club, and it's got the best views in the city. You may recognize it as the bar from Something About Mary.
DO
RISD Museum – What can I say about this museum with over 91,000 pieces in its collection. From decorative arts, to costume and textiles, and of course their extensive fine art, you'll wander the museum in awe. Stop at the Japanese Buddha and reflect for a moment before moving on. While you're there, pick up their calendar of events!
Trinity Repertory Company – One of the most respected repertory company in America, Tony Award winning Trinity Rep has fostered some world class actors and directors (and of course Eugene Lee – set designer of Saturday Night Live). As a graduate of the famed Trinity Rep Conservatory (many years ago, before it was even CALLED that), I can vouch for their wonderful shows. If you're there at Christmas, DON'T miss seeing A Christmas Carol…it's the ONE show they do EVERY year.
Waterfire – From May through November Waterfire blazes across the Providence rivers in this living sculpture of bonfires on the water by Barnaby Evans. It's a fun and romantic walk, as you watch the flames dance, hear the crackling of the water & fire, and smell the fragrant wood smoke while listening to live musicians. This is Providence's most famous work of art. Get up close and personal in a gondola.