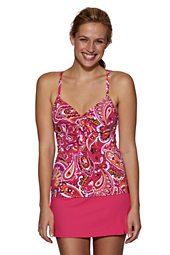 What do you think of when I say that I live in South Florida? For most it would be BEACHES, BEACHES and more BEACHES.  Tanned bodies strewn on the sand with bikinis and maillots, running in and out of the ocean to cool off, swim, jump the waves and have a fun day (just talking about it conjures the smell of the salt air).
When I was 18 and a size 4 it was great (although I was never a bikini girl). At 57 and with a one in front of the 4 it gets a little trickier.  As I battle with my post-menopausal weight gain, there's NO REASON for me NOT to enjoy the ONE place where I totally relax. I've lived by the beach for most of my life and it's the ONE PLACE that I can go to escape. So with a deep breath I approach putting on a bathing suit with CONFIDENCE.
CONFIDENCE? Well, it depends upon the suit of course. The one in THIS photo is from Lands' End. I love the fact that it has a skirt that's just a bit longer than most. I actually feel GOOD in it (and yes I have the confidence to make my way to the beach). In the past I've been afraid of wearing anything but black, but I "dove right in" and went for color (and lots of it).
There's no excuse for doing the shorts and t-shirt thing anymore…at least not when you have an amazing selection for ANY body type to choose from in the Lands' End online catalog. The problem is choosing.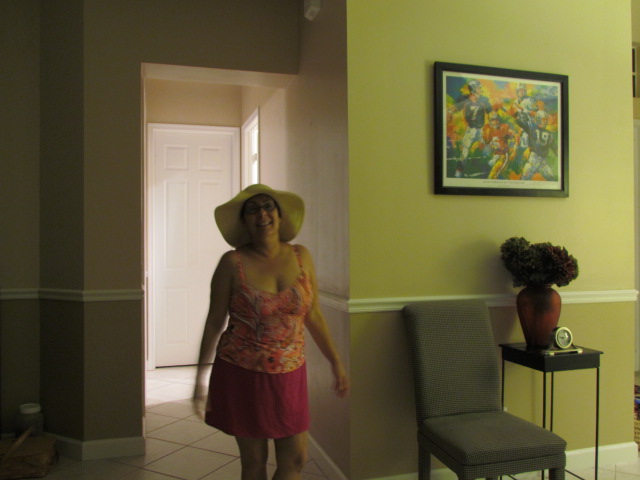 You can join Lands' End every day May 23 – 27, 2011 from 12:00 – 1:00 p.m. CDST and participate in a series of National Swimsuit Confidence Week events on Twitter.   This weeklong movement was created to celebrate women of all shapes and sizes as well as educate and inspire them to embrace their swimsuit beauty and have fun this summer.  Each day Lands' End will give away 10 Lands' End Swimsuits, 10 Lands' End Beach Towels and announce exclusive swimsuit promotions!
Date: Each Day – May 23 – 27, 2011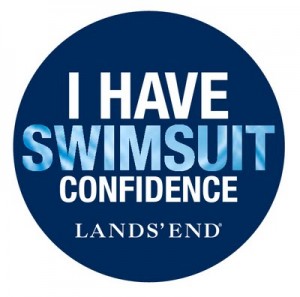 Time: 12:00 p.m. – 1:00 p.m. CDST
Location: #landsend
Follow: @LandsEndPR
Do you have Swimsuit Confidence like me?
Get the Twibbon – simply head over to http://twb.ly/j2GmLn and grab the "I have swimsuit confidence!" Twibbon and place it on your Twitter profile photo.  Then you can send a tweet to @LandsEndPR proclaiming "I have swimsuit confidence!" #landsend for a chance to be entered to win a $500 Lands' End gift card.  Send now through May 27 – winner announced at 5:00 p.m. CDST May 27, 2011.
Schedule:
Date Topic Participants
5/23 Swimsuit Coverage                     @LandsEndPR, @5minutesformom
5/24 Swimsuit Trends for Real Women     @LandsEndPR, @MomSpark
5/25 Swim Slenderizers               @LandsEndPR, @CurvyGirlGuide
5/26 Bring Your Confidence to the Beach        @LandsEndPR, @bookieboo
5/27 Ultimate Swimsuit   Confidence Celebration     @LandsEndPR, @MomTalkRadio
I received product to facilitate this review. All opinions are strictly my own.