This post has deliciously been sponsored by Edible Arrangements. All opinions (and fingers licked) are our own.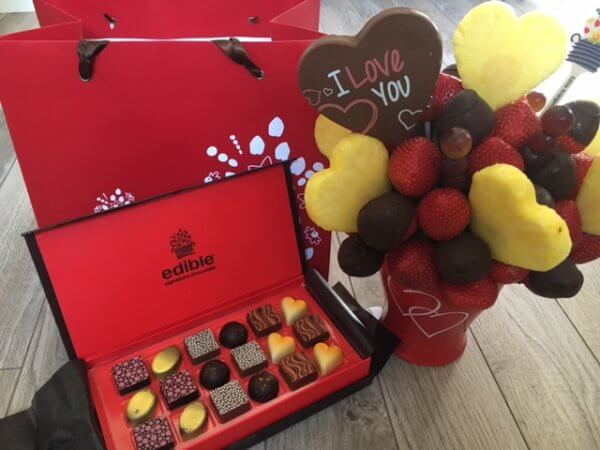 I don't know why, but I find buying and receiving the Perfect Valentine's Day gift stressful. I'm always afraid that he won't be wowed, and in turn I get disappointed if he doesn't put any thought into what he gets me. Yes, I'm THAT PERSON. The one who is difficult to please, then again….I married someone who is JUST as difficult.
Because of this I almost fell off the Valentines Day Gift bandwagon FOREVER. I realized that when you don't appreciate what your spouse does for you….they STOP doing it. That was a BIG lesson learned (it took a couple of years of no gifts and lots of tears).
My Research
I wanted a unique valentine gift and at the same time, something I knew he'd appreciate it. Sweets work. I just know that about my husband. If he buys me chocolates, he eats half of the box, so why was I the only one getting delicious treats as gifts? This is why I went for the WIN this year with a gorgeous Valentine's Day Bouquet made of hand crafted fresh fruit and chocolate. It's got his favorite fruit including fresh strawberries (including some that are chocolate dipped), grapes, and his ALL TIME FAVORITE – pineapple slices (cut into heart slices).  To make certain that I was hitting a homerun, I added the new Edible® Signature Chocolate Box of premium, delicious chocolates designed by famed master chocolatier Jacques Torres.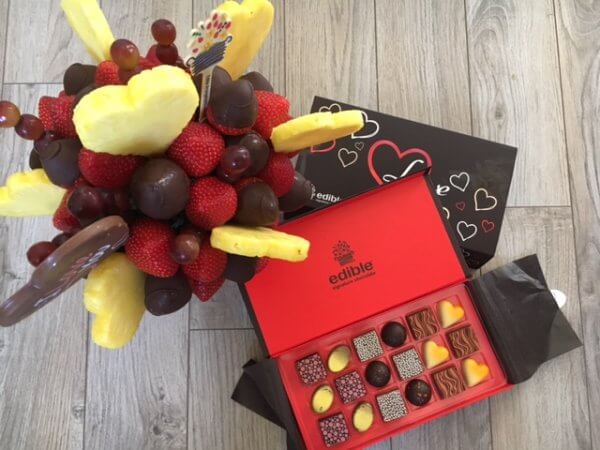 Saying I Love You is EASY, especially when there's chocolate with hazelnut crunch, caramel, raspberry, orange, pineapple, and passion fruit involved.
Valentine or Galentine
Either way, you'll find a great Valentines Day Gift  that you can share together!  With options including: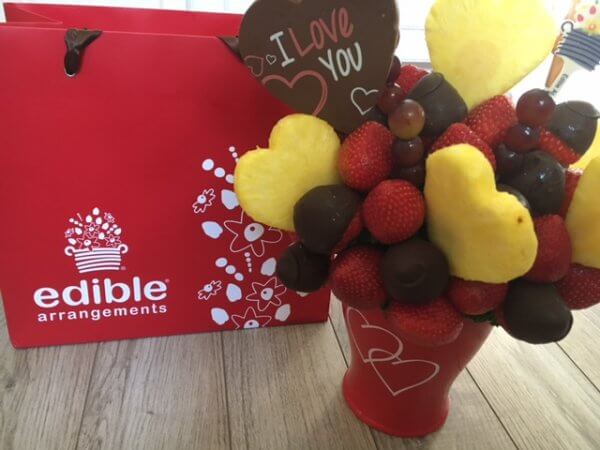 Valentine's Day Bouquet
Hand crafted with fresh fruit and chocolate
Includes fresh strawberries, gourmet semisweet chocolate dipped strawberries, grapes and pineapple heart slices
Sweet and shareable
Great to send to someone or enjoy as dessert after a romantic dinner
Valentine's Day Berries
1 dozen decadent chocolate covered strawberries
Hand decorated, each strawberry is dipped in gourmet semisweet chocolate and festively adorned
4 have chocolate microdrops
4 have white chocolate hearts that say "I Love You"
4 have red and pink chocolate curls
Encased in a custom "I Love You" Sleeve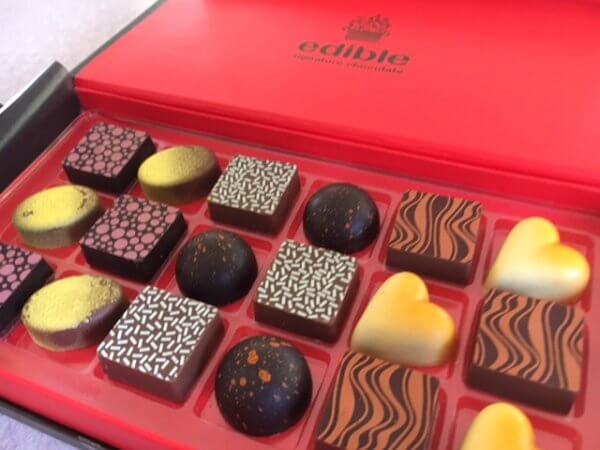 Edible Signature Chocolate Box
Designed by famed master chocolatier Jacques Torres
Premium, melt-in-your-mouth chocolates
6 flavors: hazelnut crunch, caramel, raspberry, orange, pineapple, passion fruit
(New) Encased in a custom/sophisticated "Love" sleeve
You can be sure that THIS year you'll wow him/her.


Celebrate this weekend and save BIG! Order now for pickup or delivery through Monday, Feb. 13 for $10 off when you spend $39+. Use code: SAVE3966 at EdibleArrangements.com