Abbott partnered with influencers such as me for its Ensure Program. As part of this Program, I have been compensated for my time. But the thoughts and opinions in this post and on my social posts are my own.
Getting ready to do some aerial yoga
Or in my case…the new 62. I always did lag a bit behind everyone else.
Then again, once I hit 50 and Ben was gone, I knew that I was ready to make changes in my life. But, I did notice changes, and I'm not talking about those hot flashes (although they happened as well). The changes happened slowly, I found it more difficult to keep fit like I used to be.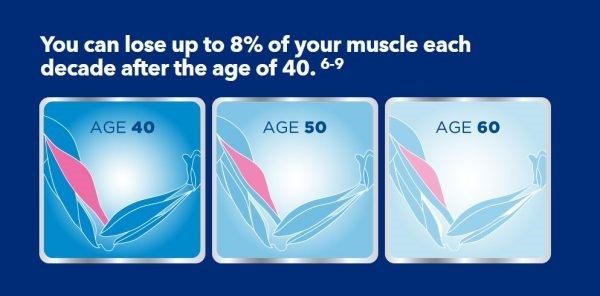 It turns out that this lack of strength and energy that I'd been feeling might be a sign of aging. I had no clue that this might be something that arrived along with the wrinkles.  As we age we lose muscle, and it starts WAY before you might notice it. Beginning at about the age of 40, adults may lose up to 8% of muscle mass every 10 years, and that's for someone who's healthy. If you're sick or have any chronic diseases, muscle loss can INCREASE.
So, what can we do?
Even at MY age, muscle can be maintained and rebuilt. With regular exercise and good nutrition, you can build stronger muscles AND have more energy. That way, if you do have any health issues, your body will bounce back faster.
Travel, bike and ski
Whatever it is that you've always loved to do doesn't have to end, as a matter of fact, by adding weight training and getting 53 grams of protein per day (the recommended daily amount). As you know from my travels, aging hasn't stopped me from seeing the world. BUT, I find that the extra weight really impacts my being able to keep up with the 20-year-old bloggers, and I've committed to making sure that Clem gets LOTS of LONG WALKS, and I've begun working out with hand weights.
It took a trip to NYC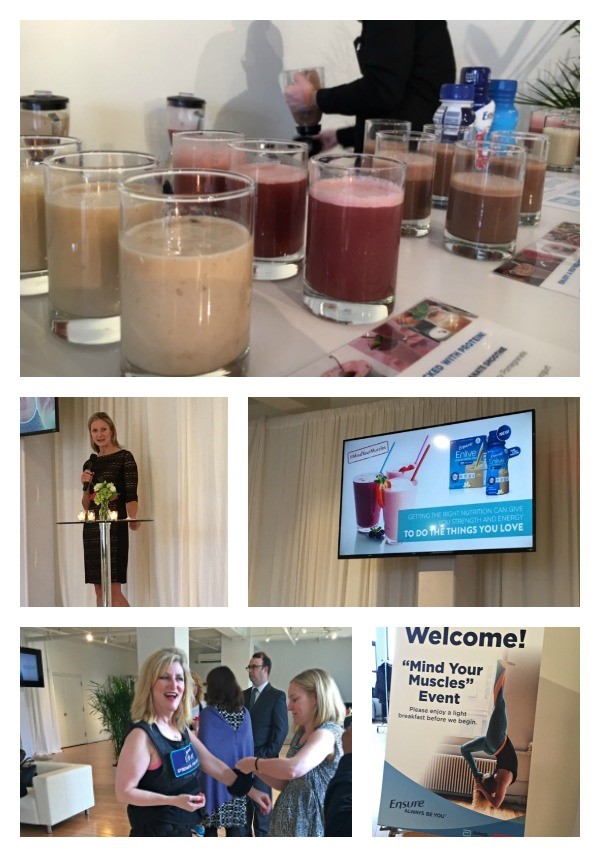 Sometimes I think I know it all, but it turns out that I really don't. I recently attended an incredible hands-on event in NYC with Abbott Laboratories, the makers of ENSURE ENLIVE and it was an eye-opener for me. Here's what I learned.
I DO need a little help getting that added protein each day. Eating on the run has been a dangerous habit. Not only have I packed on the pounds, but I learned a LOT about the nutrition that I was lacking and how it was affecting me.
I had the opportunity to TEST MY STRENGTH, as in squeezing this fancy machine, and just between you and I…YOU'D WIN in any fight against me that wasn't with words. As I aged, I've lost strength that I need to regain. Especially if I want to keep going and traveling the way that I have.
We learned what a few extra pounds can feel like. We had the opportunity to put on vests, ankle and wrist weights that add some extra weight, and it made me realize EXACTLY what those extra 40 lbs (now 35 since I came home and began my program) are doing to me, AND how great it will feel once I shed the extra pounds.
I enjoy a good drink (as you well know). Trying ENSURE ENLIVEN as a base for drinks that included a chocolate mint flavor and peanut banana (my two favorites) made me want to start my blender whirring with delight (I'll have MORE on those soon, including some recipes that I plan to create at home).
Even at 62 I can learn from the experts about the best way to march head first into my 60's, 70's, and beyond by keeping myself strong and healthy.
I have NO UPPER BODY STRENGTH. There I said it. Hiking myself onto those beautiful silks at an aerial yoga class was humiliating. Not because anyone else was looking at me (I wasn't the only one having difficulty), but because as a former dancer I thought that I still had it. I DO NOT. I also learned that staying active in the most FUN WAY makes exercise not feel like work. Laughing myself through aerial yoga was worth every second, and yes….there were things that I could do.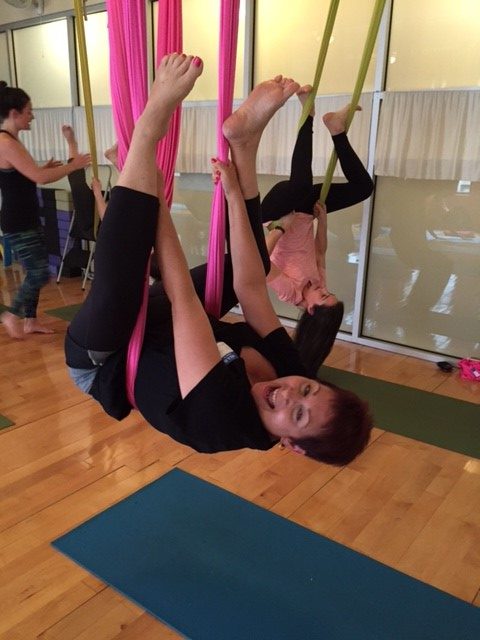 ABBOTT and AARP surveyed 1,480 Americans 50+ about how they view diet and health issues as they age, including muscle health.
Here's what they found
I thought that I was the only one who was starting to slow down, but it turns out that one in two women wish that they had more strength or energy to participate in activities they enjoy.
85% of those surveyed described that they were in good or better health and 82% of people said good nutrition was either very or extremely important to their overall health.
I go out for a daily walk (thank goodness I have a dog), and it turns out that 3 out of 4 DO exercise weekly and more than half (56 percent) did so more than three times a week.
I love the cardio effects of walking. It's easy and one I can meet up with a neighbor and chat as we stroll the neighborhood. I'm not the only one, because 57% admit that cardio is their preferred exercise as well, but exercises geared towards rebuilding muscles – weights (24 percent) and yoga or stretching (14 percent) – were not as common.
You and I both know that we naturally lose muscle as we age. I've seen it happening, and it turns out that 28% have noticed muscle loss.
62% of adults believed they get enough protein and 70% have increased their intake of high-protein foods to minimize the risk of muscle loss.
Yet, only 17% said they knew 53 grams of protein is the recommended daily amount they need. Until I met with the specialists behind ENSURE ENLIVEN I didn't know how much I needed. I just figured that getting a bit of protein three times a day was enough.
Isn't it time that YOU had a conversation with your doctor? I just did, and it turns out that there was a LOT that I didn't know about good nutrition as I age.
Isn't it time make an appointment and sit down with your doctor to create a plan that includes regular exercise and good nutrition to live a healthier life?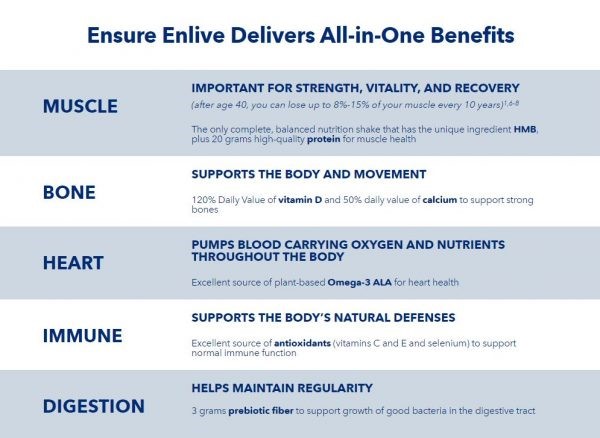 ENSURE ENLIVE
I have a bad habit of eating on the run….make that on the drive. Mindless eating behind the wheel is my most dangerous habit, and at the end of the day I realize that I just haven't made the best choices. I've used Ensure in the past, but with the new ENSURE ENLIVE, I know that I'm getting the full 53 grams of protein each day. Grabbing a bottle of ENSURE ENLIVE before getting behind the wheel means that I can still enjoy a snack while doing it MINDFULLY. You see, I've used other ENSURE products in the past (most recently when I had a bone graft and couldn't eat solid foods for a week), but this time I want to get the proper amount of protein, because I'm DETERMINED to make 62 my jumping off point for a heather me, and that getting all of the protein that my body needs.
This delicious new drink helps you get the key nutrients your body needs to help you live the healthiest life possible.
It contains a high amount of protein (20 grams) and the unique ingredient HMB, which work together to help rebuild muscles, even if you are recovering from a health setback.
It has shown to help you bounce back after illness, injury and surgery so you can get back to doing the daily activities you enjoy.
The grab 'n go bottle contains the right amount of nutrients you need, allowing you to stay strong and nourished even when you're running to the airport or swinging on silks in an aerial yoga class like I am.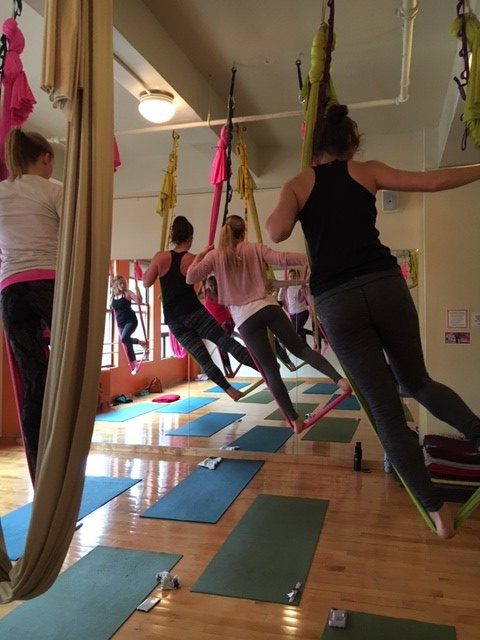 Just the facts ma'am 
20 grams of high-quality protein and HMB to help rebuild muscle;
Plant-based Omega-3 ALA for heart health;
Three grams of prebiotic fiber to support the digestive tract;
120 percent of the daily value of Vitamin D and 50 percent of the daily value of calcium to support strong bones; and
Antioxidants like vitamins C, E and selenium to support immune function
Flavors: vanilla, chocolate and strawberry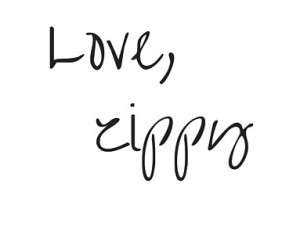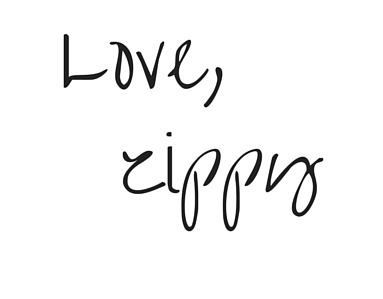 The thoughts and opinions in this post are my own. Abbott partnered with influencers such as me for its Ensure Enlive program. As part of this Program, I received compensation for my time. Abbott/Ensure believes that consumers and influencers are free to form their own opinions and share them in their own words. Abbott/Ensure policies align with WOMMA Ethics Code, Federal Trade Commission (FTC) guidelines and social media engagement recommendations.
Abbott/Ensure believes that consumers and influencers are free to form their own opinions and share them in their own words. Abbott/Ensure policies align with WOMMA Ethics Code, Federal Trade Commission (FTC) guidelines and social media engagement recommendations.