This post has been sponsored by Petcurean. All opinions are my own and my four-legged best friend Clem.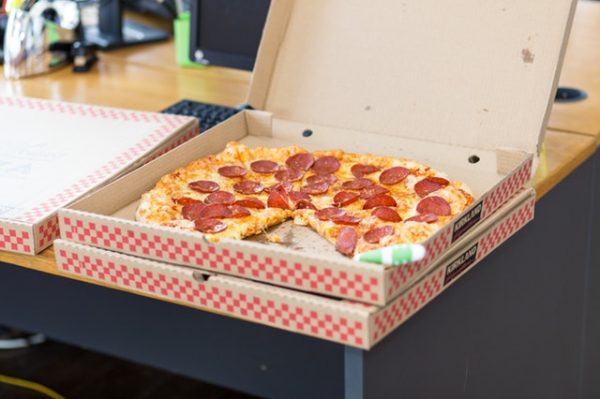 Clem is a begger. He magically appears when we sit down for meals, he sneaks onto the couch when we're munching in front of the TV, and he CRIES when the pizza delivery person shows up at the door…yes CRIES! You'd think that we never feed him, but he gets the best dog food on the market today – Petcurean. You'd think that with all of that great food, that he'd be satisfied.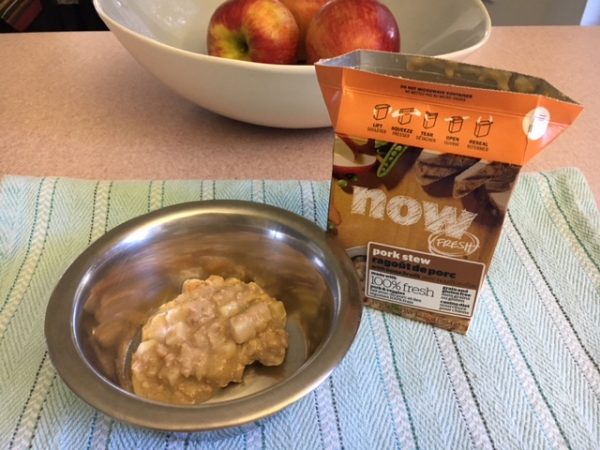 I hate giving him "pizza bones"
I know that bread and refined carbs are bad for a dog, but with that puppy-dog look that he gives, and the slightly open mouthed smile when he smells the food it's so difficult not to give in.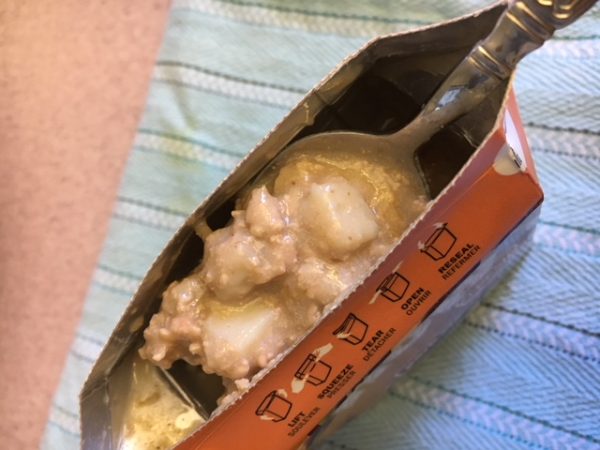 My solution
I was so happy to learn that Clem's favorite pet food Petcurean, has expanded its popular NOW FRESHTM line with stew and pâté recipes for dogs and cats. Just like their other formulas, these the stew that looks like it just came out of my slow cooker is made with no genetically engineered ingredients, bringing innovative fresh and healthy food options that pet parents can feel good about buying and serving.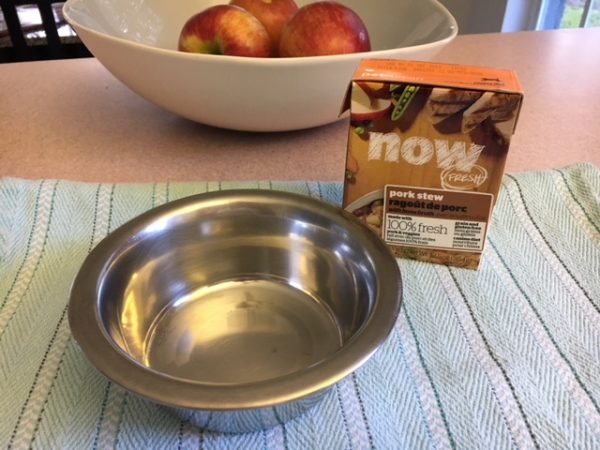 Made with 100 percent fresh
turkey stew for dogs and cats
pork stew for dogs, wild salmon stew for cats
pork pâté for cats
wild salmon pâté for cats
in a nutritionally rich turkey bone broth, I feel great about giving him food that he thinks are table scraps and I know is healthy food made with human-grade ingredients, all in eco-friendly Tetra Paks.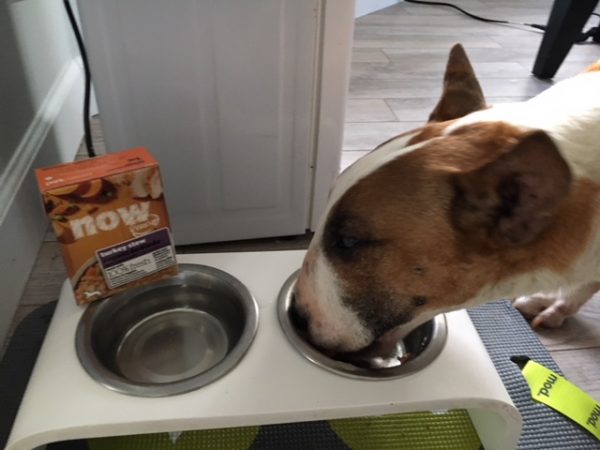 Healthy food meals a healthier dog
NOW FRESH stew and pate recipes include:
Omega 3 & 6 oils from coconuts and canola to promote skin and coat health
Flaxseed, an excellent source of dietary fibre and essential omega 3 & 6 fatty acids
Dried kelp, a natural source of iodine, dietary fibre, vitamins, and minerals
Zero grains, gluten, wheat, beef, chicken, corn, or soy
Zero rendered meats, by-products, added growth hormones or artificial preservatives
All in shelf stable packaging (which for me means I can stock up and never worry about it spoiling).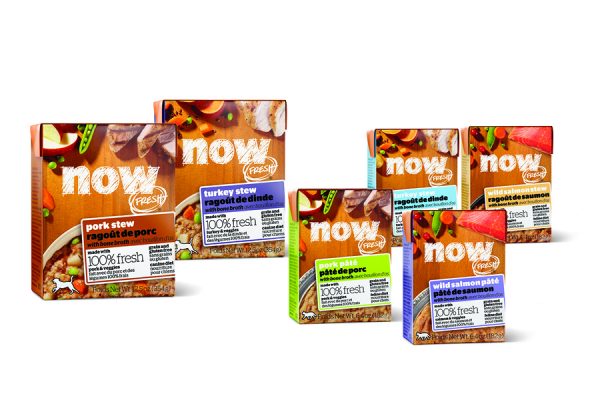 Great for a meal or a treat
I've given Clem a bowl of NOW FRESH stew, and I've also used it to top off his bowl of GO! kibble, and when the pizza guy rings the bell, I put a spoonful into his bowl to distract him.  All recipes are non-GMO and made in a human-grade facility with human-grade ingredients including 100 percent fresh wild salmon, turkey or pork, and fresh potatoes, carrots, peas, cranberries, sweet potatoes, and apples – all excellent sources of antioxidants, essential vitamins and minerals and dietary fiber to support digestive health. NOW FRESH stews and pâtés are made with turkey bone broth, which adds a great source of collagen and a meaty flavor that both dogs and cats love.
and of course….as you can see…Clem LOVES it

Petcurean's new NOW FRESH stew & pâtés are now available at pet specialty retailers nationwide.
Priced at dog recipes/$4.99 and for cat recipes/$3.49
For more information about NOW FRESH stew & pâtés, please visit NOW FRESH/Dogs and NOW FRESH/Cats