I received a product to facilitate this article. All opinions and stylings are strictly my own.
I love FALL!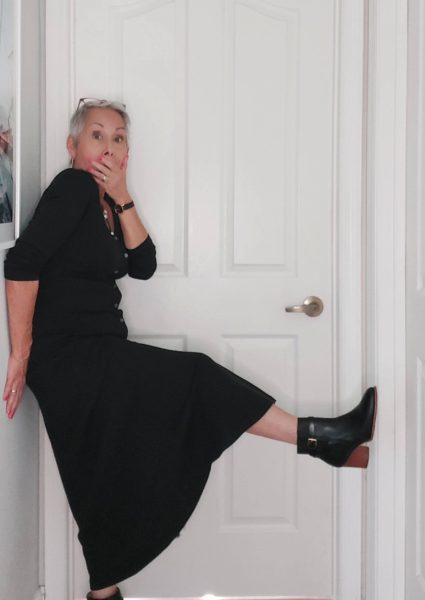 It means that (even in Florida) I can pack up my spaghetti string straps and flip flops and FINALLY wear the clothes that I really love. I suppose it's the New Englander in me that needs a change of seasons, and while the temperatures definitely dip here I have to travel back up North to REALLY bundle up. When I first moved to Florida I was mortified that people wore boots and winter coats when the temperature went down into the mid-60s, but after over 15 years of living in South Florida, I find myself doing the same.
I'm not sure if it's because it feels cold to me now, or I just miss the falling leaves, the brisk air on a snowy day, or I miss being able to change my wardrobe, but I have become one of those people at the grocery store who looks like they are waiting for a Nor'Easter to come through when it's just a balmy breeze.
But, I'm okay with that.
Plus, Fall is my favorite time of year to actually head back "home" to Providence or Boston (and yes, I was just in NYC).
The reality is that I don't need fur-lined winter boots
But, a pair of great Talyor Booties by Jack Rogers is the perfect addition to your wardrobe whether you live in Bangor, Maine, or Key West, Florida when the weather is changing.
Classic and Comfortable
I love a great riding boot, and the equestrian-inspired look of these ankle-high booties offer a rich look and feel whether you're pairing them with a pair of jeans, a dress, or a great pair of black pants (or even tights). This soft leather boot offers elastic ankle panels on either side, for easy on, easy off, and that tighter-to-the-ankle look that we all love. Details like a gold-tone buckle and ankle strap give the Taylor Bootie that upscale look that is distinctly Jack Rogers.
As a woman who's only five feet tall, I love the added height of the 2.5″ heel. That additional height makes this bootie easy to pair with a dress or skirt as well and can be worn dressed up or down.
Start with shoes and accessories
It's time to weed through your wardrobe, see what you can wear this season, and get rid of what doesn't fit or just doesn't fit your aesthetic. You know that I always suggest that buy classic pieces so that they work from year to year and add shoes and accessories. This year it's all about classic booties. Mine are in black, but I may need them in Oak as well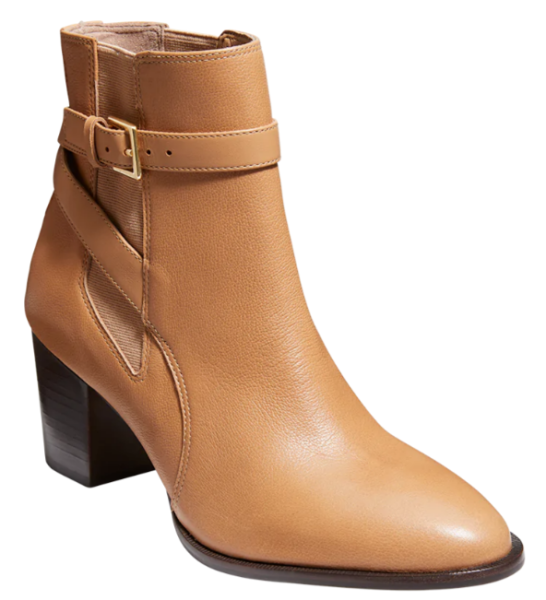 Details
2.5″ Heel Height
Ankle strap with gold tone buckle
Tumbled Leather Upper
Leather Lining
Rubber Sole
Available in Black or Oak
Price: $168
 Pick up a pair online at: Jack Rogers