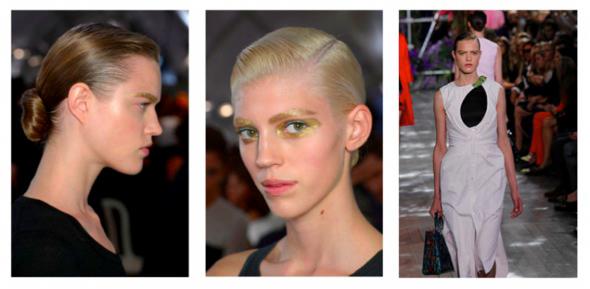 While I'd love to steal the DIOR, I LOVE the sleek pulled back chignon's worn on the runway in the recent Dior Spring Show. I may attempt to pull off the look sans chignon (by simply slicking back and getting the "front" look). The "do" was created by Redken's Creative Consultant Guido using only three products. Luckily Shana carries these at the salon (so, I can pick up those that I don't already have).
Products Used: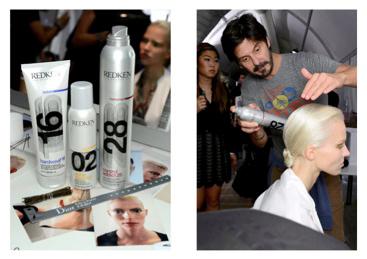 DIY at home:
Apply hardwear 16 super strong gel on the hairline
Comb through and create a clean left side part
Blow dry with round brush, lifting right side up and back to get a little bit of height
Comb through again and gather hair into a low ponytail, securing with a hair tie
Comb hardwear 16 super strong gel through ponytail with a fine toothed comb and apply shine flash 02glistening mist all over
Twist ponytail from base to ends and twist up into a low chignon
Pin all around chignon
Finish with control addict 28 high control hairspray for a strong hold
According to Guido:
The sleek chignon was coated, combed and sprayed to create an almost sculptural finish to the hair. "The hair this season is without reference. It isn't from a particular era, which I love because it makes the look feel instantly modern and fresh. The style is chic, beautiful and a bit boyish. It is a classic Dior look."
Simple? If not, I know that Shana can pull the look off for me over at Blown Away in North Palm Beach.
Photo Credits:  Matt Lever for Redken.