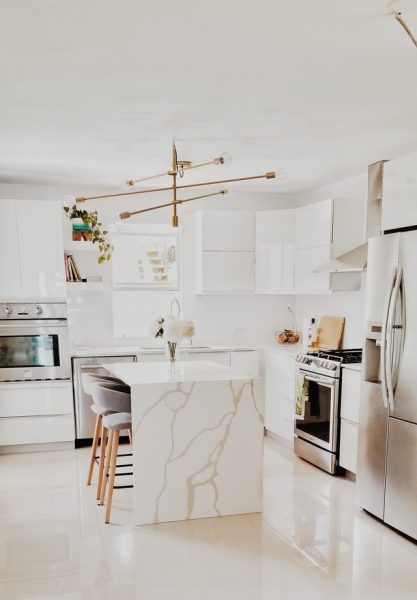 Lighting makes a much larger difference than you'd think. Depending on the type of lighting you put in the kitchen, the entire ambiance might feel different. Bright, shiny, cooler tones help people get the work done in the kitchen. It can make it easier to cook. While at the same time, darker tones tend to relax people. Suppose you'd like a kitchen that's got the best of both worlds. Then, in that case, you'd better install multiple types of lighting.
Match Your Lights to the Cabinetry
Sometimes, people might have a tough time creating their own ideas. If you've been struggling to come up with something for your kitchen, we'd recommend looking at your cabinets. Dark kitchen cabinets can add an elegant look under brighter lights. You can also use a lighter cabinet if that is what you like better. No matter what you choose to do, your cabinets ought to look fantastic. Anyone who has done an upgrade like that falls in love with the results. Matched with the lighting, darker cabinets simply stand out in the best way possible.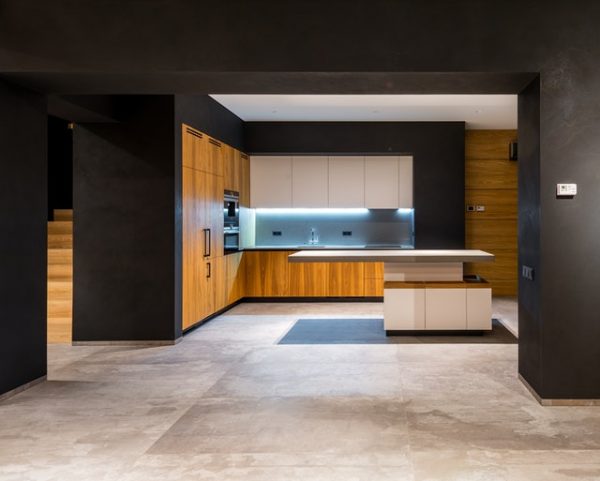 Create a Customizable Appearance By Installing Some Dimmers
Even though you've installed some darker lights, you may not feel as though your kitchen looks perfect. Fortunately, dimmers can offer a bit of a solution, offering an additional layer of customization. By installing some of them, when you'd like to brighten things up, just hit the dimmers. Once you've finished using the brighter lights, lower them back down. Most kitchens happen to look their best when you can customize them.
Up the Color With Some Smart Lamps
Perhaps you'd rather customize the color rather than the brightness. In the past, you'd have to install single-colored bulbs, which had to be changed regularly. Unless you kept them in good condition, they'd break before long. Smart lights offer something a little more useful. These are meant to change colors, as they've been developed to sync with an app. Using the app is as simple as opening your phone. Whatever color you'd like to see is right there on your phone. Just change the settings and you'll see the whole kitchen transform right before your eyes.
Consider Throwing a Chandelier Up
Let's assume you've got quite a bit of ceiling space in the kitchen, enough room for a chandelier. If that's the case, installing one of them might be the best decision you've ever made. Chandeliers tend to really bring the room together, as they're just so classy. Hanging from the ceiling, a nice chandelier throws artifacts of light all over the walls. When you've got guests over, it'll be impossible for them to deny how nice the place looks. If you'd like to have something impressive to show your friends, a chandelier might do the trick.
Multiple Types of Bulbs so You'll Have Something For Any Occasion
Each bulb has its own set of characteristics. Not every situation calls for the same approach. Having a collection of lights would make it easy to meet the moment. When you'd like to make things easier to see, just turn on the cooler lights. Cool light tends to make it easy to see what's going on. Then, once you'd like to make things feel more relaxing, just switch to a set of lights that have a darker tone. By installing something for each occasion, no matter what happens, you'll have the perfect solution.
We've found that vintage-type bulbs appear like they've made a major comeback. Those who enjoy the look of vintage homes ought to take a look at them. They've managed to garner quite the reputation, all in a short time.
How to Make Your Kitchen Look Phenomenal
Your kitchen has a major impact on your home. Installing something to make it look great would be a nice way to make your home more enjoyable. Most of the time, we've heard that seeing things in person is the best way to approach remodels. Plus, when it comes to lighting, it's hard to imagine how it'll look until after you've seen them. So, go ahead and experiment to your heart's content. That will be the best way to see how you feel about things.