The engagement party went well…at least I think it did.  I was shocked at just how many people came. The guests all seemed to have a great time and the bride and groom to be mingled like a couple of pros, making certain to spend time with all of their guests. The gift table was full of boxes and envelopes that were filled with the usual bottles of champagne, gift cards, etc.
But there was ONE very unusual gift that was coming that was SPECIFICALLY for the bride to be…. for
THE ENCLOSED
What a way to make an impact…especially as a gift from the groom to his bride to be. This monthly subscription service offers very special lingerie to the lady in your life. You can surprise her with a beautiful pair of sexy knickers monthly for one month, 3-months, 6-months, or a FULL YEAR OF DECADENCE. What an amazing way to really show her just how much she means to you month after month with a gift of sexy. Don't worry…they have a size guarantee (sizes from XS – XXL).
Watch as Allyson opens her box from theenclosed.com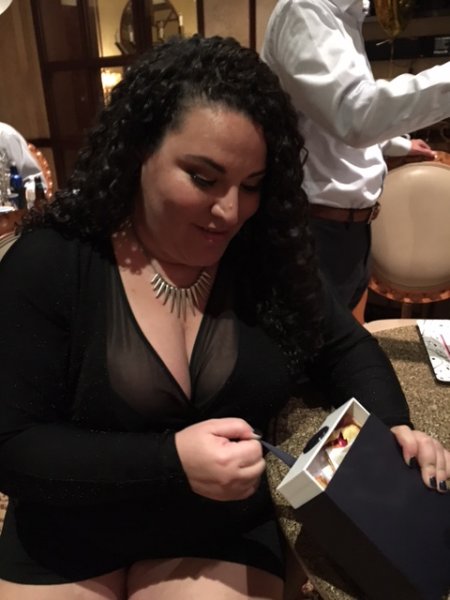 Not JUST for a wedding gift
Surprise her this holiday season with a subscription to The Enclosed, another one of my obsessions. OH & this is for Mr. S – after 36 years of marriage I'd love to think that he still thinks I'd love the sexiest of panties.
Subscription Options
Enter to win JUST A TASTE (1 month) of TheEnclosed.com
a Rafflecopter giveaway


This giveaway is a partnership with Nakturnal
For more information visit: theenclosed.com