This post is a result of a sponsored trip. All opinions are strictly my own.
Contrary to popular opinion, Southwest Idaho stands out as a destination for fun, food, and delightful new experiences (at prices that are shockingly sensible compared to the big coastal cities.) Southwest Idaho maintains the perfect mix of cosmopolitan indulgence, small-town hospitality, and access to gorgeous natural resources.
There's something for everyone, whether your passion is shopping, dining, wine, history, art, or natural wonders. Boise is a vibrant and growing city, a hidden gem in the United States, just waiting for you to discover it! If you're looking for what to do in Southwest Idaho, or if you happen to be heading to Boise, check out these highlights:
Where to stay in Boise
If you're looking for a place to stay in Southwest Idaho, there are many choices. However, only one can be the hands-down best place to stay: The Inn at 500! It's Boise's most refined and luxurious hotel, given top marks by AAA, Tripadvisor, and Preferred Hotels & Resorts.
At the Inn, every guest is greeted with a glass of a locally-produced beer or wine– it's the Boise version of a welcoming lei–then shown to their spacious, stylish, skyline-view room. Many rooms and suites have jetted relaxation tubs– and all guests have access to complimentary high-speed wifi and pantry snacks. Pet-friendly rooms are available, and so are a business center, dry-cleaning services, a 24-hour fitness center, and award-winning Richard's Restaurant, featuring gourmet Italian cuisine curated by James Beard. Original local art is featured throughout the hotel's thoughtfully-designed interior.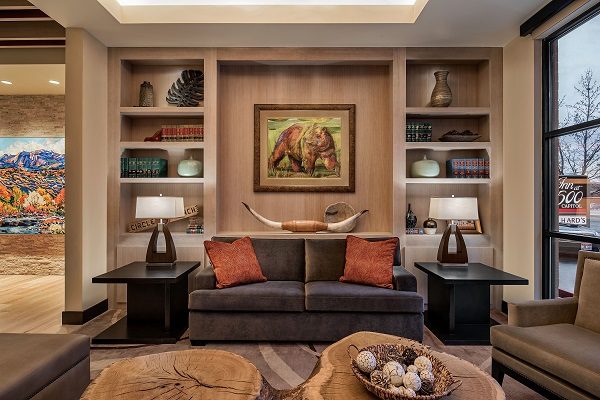 To get around, reserve a space on the complimentary 24/7 hotel shuttle, or use the cruiser bikes made available with every room. The Inn is conveniently located at the center of downtown Boise, so you're always just around the corner from shopping, dining, and exciting new cultural experiences, including the Boise Art Museum, Boise State University's main campus, 8th Street boutiques district, local theater, and comedy shows, and the Boise River Greenbelt.
Where to stay: the final word
Stay in grand style at The Inn at 500
Location in the heart of downtown Boise couldn't be more convenient
Complimentary snacks, wifi, cruiser bikes, and shuttle service with every room
Where to eat in Boise
Boise's food culture is based around the products of the surrounding farms; as a state, Idaho is one of America's agricultural powerhouses. Restaurant owners know that going straight to the source for quality local ingredients is one way to bring true culinary magic to their patrons.
Delicious food is everywhere in Boise, but a few places really stand out from the crowd. ÀLAVITA is a fine Italian restaurant serving pasta created fresh every day, among other fresh, local delicacies. Over 90% of the menu can be made gluten-free upon request, too. They've made a commitment to source ingredients from the Boise area wherever possible, so the menu is deliciously seasonal, with gracefully-balanced flavors served in an elegant, contemporary atmosphere.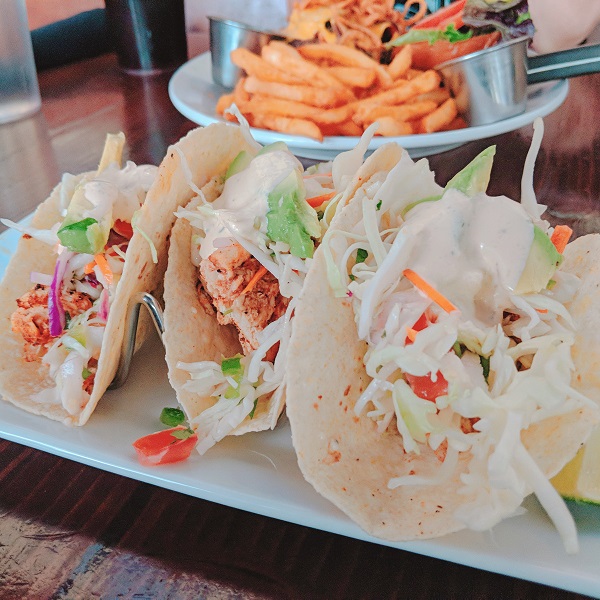 For a down-to-earth, relaxed environment, Taphouse Pub and Eatery is a great choice. Since 2012, Taphouse has offered the largest variety of beers on tap in the city, plus a wide variety of clever cocktails and local wines. In addition to drinks, Taphouse is a great place to meet for a lazy brunch or special dinner, with a menu perfected by experience and championed by locals, who have voted it "Best in Boise" many years running.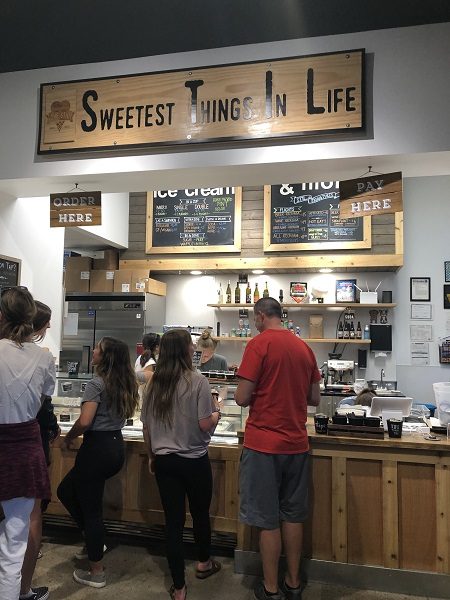 Dairy is a local specialty, and The STIL brings a new twist to going out for ice cream! It's all in the name– "The STIL" stands for "The Sweetest Things in Life," and that's what you'll get! The STIL provides artisanal frozen treats, including gelato incorporating local flavors, handmade ice cream sandwiches, and many non-dairy vegan options, plus affogatos and wine/beer pairings for an adult take on going out for dessert.
Can't decide?
Try a little bit of everything on the Indulge Boise Food Tour, where knowledgeable guides lead your group on a walking tour of downtown Boise, including several stops to try special tasting menus created by local chefs. Tours are perfectly curated to match food and drink to themes like Boise's eclectic downtown, lively brewing culture, and rising vegan culinary scene, among many others. Bring an appetite, because each tour is designed to leave guests comfortably full of delicious, locally-produced food.
Our tour guide brought us to an array of restaurants and food stores including:
Wild Root Cafe & Market offering great seasonal local farm-to-table fare

Olivin

– an upscale olive oil and balsamic vinegar taproom

BACON Bistro

is the #1 spot for bacon lovers.

Guru Donuts

has a variety of both vegan and regular fresh, old fashioned donuts

The Basque Market

offers delicious Basque meals & an amazing store

Mai Thai

– yes, they have a signature Mai Tai AND amazing Asian Fusion food
Food and drink in Boise: the final word:
Fresh, local ingredients are the stars of every meal in Boise
Lively brewery and wine culture enhances the experience
Don't miss a thing with an Indulge Boise Food Tour
What to do in Southwest Idaho:
                         there's something for everyone 
Summer is Idaho's busiest season, which makes sense for a farm region, but it may also surprise you to learn that Boise is a theater and comedy hub, with more live performances per capita than comparable cities. One highlight of the summer is the Idaho Shakespeare Festival, a critically-acclaimed live repertory theater festival running Shakespeare classics and modern plays in an open-air theater under the stars. Spend an evening with Kate and Petruchio as she proves that women were strong even in Shakespeare's time. Herons, deer, foxes, and waterfowl sightings are common on the trail to the theater and sometimes during the performance itself. Lawn, chair, and box seating are available, and picnicking is encouraged– something from the Capital City Public Market, perhaps?
The Capital City Public Market has been hosted by downtown Boise every Wednesday and Saturday for over 25 years and offers local produce, prepared foods, and crafts in a selection that revolves with the seasons. It's a great opportunity to jump-start your holiday shopping with gifts you can't find anywhere else or get a taste of food grown and produced within the local Treasure Valley. It's perfect for sourcing the ingredients for a special meal, or for a picnic lunch.
Alive After Five in downtown Boise at Grove Plaza is known to locals and newcomers alike as the best place to see live music for free every Wednesday. For over 30 years, this summer concert series has hosted new and seasoned musicians as well as an array of food and drink vendors. Double-check the schedule before you go to find out who's playing, but don't worry about tickets, every show is totally free!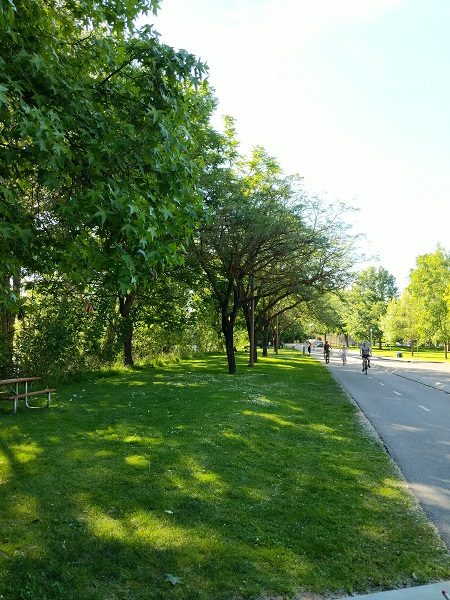 In addition to all the amenities of a major metropolitan area, Boise is uniquely situated between the Boise River and mountainous Hull's Gulch. From 8th Street, it's a short walk to the extensive trail network known as the Boise River Greenbelt, which you can run, walk, or bike at any time of year. Most of the 20-mile route is paved and connects many of the riverside parks of Boise– do as little or as much as you like, and see Boise's natural beauty all year round at your own pace.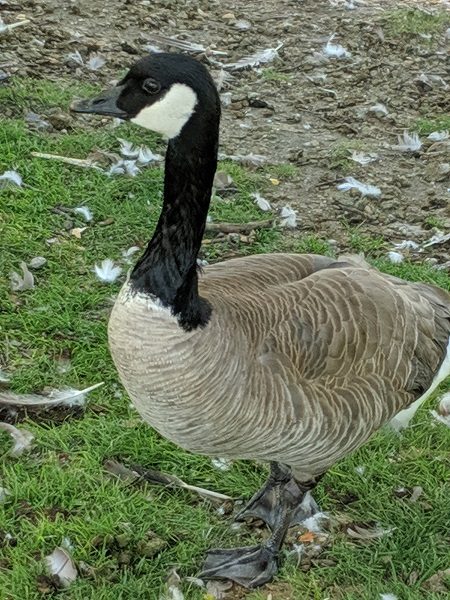 What to do in Boise: the final word
Relax and do Southwest Idaho's wine country in style
Wine tours are a great way to learn about wine, discover new wines, and relax with friends and family while enjoying the best life has to offer all along the way. Southwestern Idaho's wine country is the best-kept secret of the Boise area, taking advantage of the area's gentle climate and one-of-a-kind mix of volcanic and alluvial soils to produce great wine, unlike anything you've ever tasted.
Scoria Vineyards is one up-and-coming, woman-owned highlight of the region you won't want to miss! Sydney Nederend founded Scoria Vineyards in 2014 on a fallow, barren site full of cactus, brush, and dirt leftover from its prehistory as a volcanic vent site (now long dormant.) Her dream is now realized in 250+ acres of grapes producing primarily Verdot, Malbec, Cabernet Sauvignon, and Merlot varietals, some of which have already won great acclaim. Wines from Scoria are available as part of a tasting or via their home-delivery wine club– a wonderful souvenir.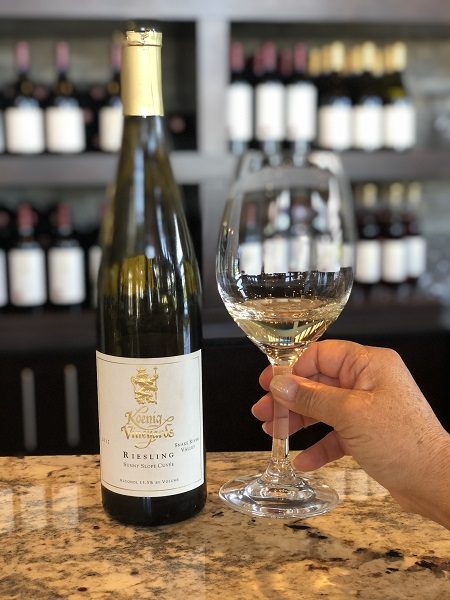 Koenig Vineyards was founded in 1995 by Gary Koenig in order to show that Idaho can compete among the top wine-making regions of the world due to its gentle climate and complex mix of volcanic and alluvial soil. Koenig Wineries also welcomes tours and produces a diverse array of wines, including award-winning Viognier and Syrah varietals.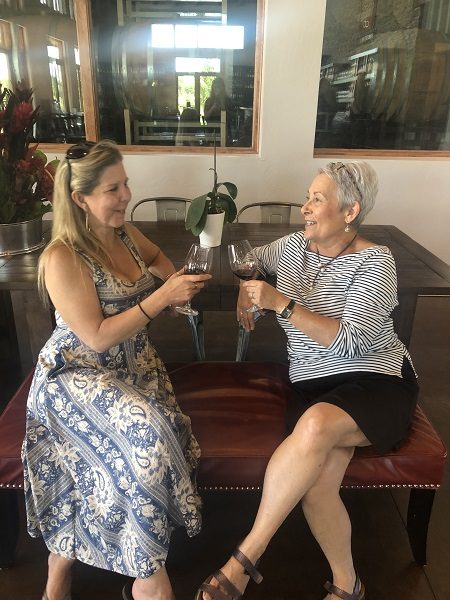 Koenig Vineyards were among the first to prove that Southwestern Idaho had something special to offer the world, and their efforts were a major factor leading to official recognition of the Snake River Valley American Viticulture Area in 2007.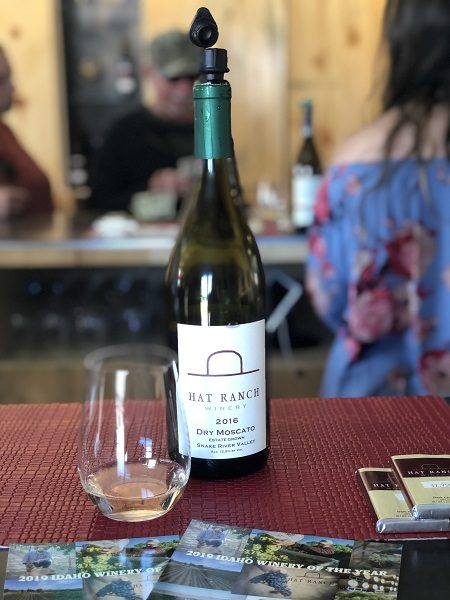 HAT Ranch Winery was founded as a family farm in 1901, by one of the original pioneering families of Idaho, and it's still in the family today. Since 2011, HAT Ranch has evolved into a leading vineyard in the Snake River Valley American Viticulture Area, lead by Tim and Helen Harless seeking to carry on the HAT Ranch traditions of loyalty, honesty, and personal endeavor.
Their love of wine and knowledge of wine-making, paired with this dedication to their family's legacy, has resulted in multiple major awards, especially for their Rose and Petit Verdot varietals, but also across the board. They offer a wine club as well as tastings that vary with the seasons in a gorgeous rural setting that hearkens back to the early days of Idaho and the settling of the United States.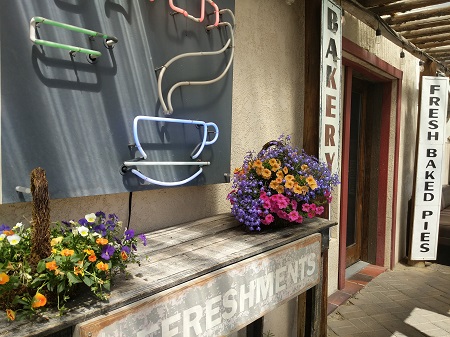 Before you head to the wine trail, grab lunch at The Orchard House in Caldwell, Southwestern Idaho– you'll be glad you did. The food is very satisfying, for breakfast, lunch, dinner, and dessert, and there are multiple kid-friendly options. Locals rave about the just-spicy-enough red sauce and the too-big-to-finish breakfast platters, plus it's centrally located for further wine-country exploration.
Here's the big secret: while it's outwardly a cozy family-owned restaurant cooking up big portions for reasonable prices, it's also not-so-secretly a wine-lovers new favorite hangout because of the frequently-updated local wine selection.
Ask to see the wine list, and ask for a recommendation for a wine pairing from your server, and if you like what you have, bottles of your new favorite are for sale upfront.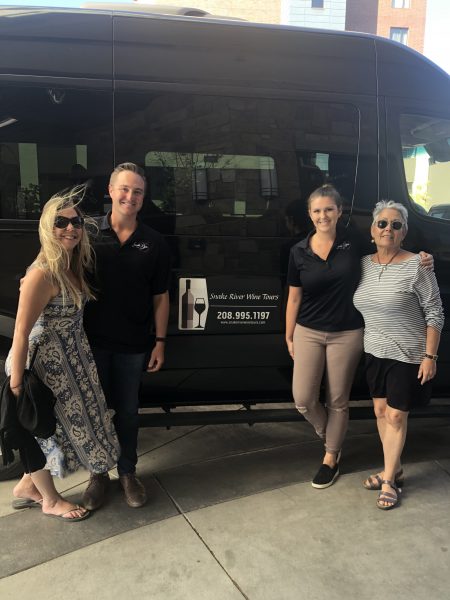 If you want to try even more wines without the hassle of getting around, let the pros do the driving and book a wine tasting tour. Check out up to four different tasting rooms on a customized wine tour of Southwestern Idaho's best! Snake River Wine Tours knows the territory, and services the best wineries along the Sunny Slope Wine Trail and Southwestern Idaho Urban District, encompassing scenic Caldwell, Nampa, and Boise. They're happy to accommodate your preferences, whether you'd like to choose the wineries you'll visit, or you want to just sit back and taste the best of what the region has to offer. Snake River Wine Tours will pick you up and do all the driving, and can optionally provide a delicious bistro lunch on the way. Plus if you're lucky Corbin might be helping out his wife and you'll get some GREAT animal stories.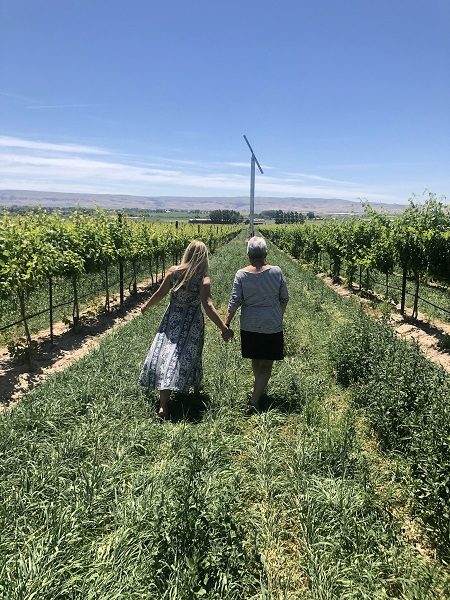 Southwestern Idaho: the bottom line:
Southwest Idaho has a lot to offer no matter what you're into
Wine, theater, music, food, the outdoors– there's something for everyone!
Let yourself be pleasantly surprised– book a trip and make Southwestern Idaho your home away from home
For more information visit the Southwest Idaho site and have FUN. I sure did.
[mappress mapid="1″]