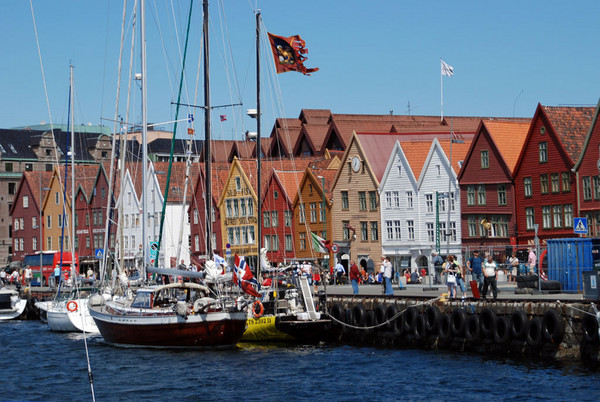 Are You in the Mood for Something Different?
Many of us choose to take the same kinds of holidays every year. We pack up the suitcases, lock up the house and head off to somewhere
warm and sunny, to recline on a beautiful beach and swim in the sea for a blissful week or two. But don't you ever wish that there was more to your vacation than simply … relaxing?
As with all things, you can make the most out of your vacation by simply expanding your options a little bit. There are plenty of amazing places to visit around the world, which still include options for relaxing and sunbathing, should you so wish. One such place is Norway.
Beautiful Norway
Norway is a country like no other. Home to some of the most unique landscapes in the world, it attracts thousands upon thousands of tourists every year, and with good reason. Yet Norway still manages to retain an air of tranquillity, and a sailing trip to experience the Norwegian fjords is a great way to relax and get away from the hustle and bustle of everyday life amongst the majestic, baroque-esque mountains and waterways.
There's more to Norway than just breathtaking scenery, however. For the more adventurous and cosmopolitan traveller, Norway's cities are culture-rich and tourist friendly. They also boast a wealth of free attractions and events which are great for adults and children alike.
The Northern Lights in Norway
You don't need to go to the Arctic to see the Northern Lights. In winter, you can clearly see this awesome light display from many vantage points in Norway. They light up the sky in great swathing bands of green, pink and violet, and are truly one of the most majestic sights in the world.
Additionally, in summer Norway becomes known as the land of the midnight sun, when daylight in the northern regions lasts for an entire 24 hours. Brilliant news for all you sun worshippers out there!
Magical Mystical Norway
Norway also has an amazingly rich folkloric tradition, which contains myths about pixies, gnomes, elves and trolls. Many of their children's stories feature these magical creatures quite prominently, and there are lots of statues and carvings dotted around Norway's cities and towns which call to mind these mischievous creatures.
With so much to do and see, it's no wonder that Norway is such a popular destination for travellers. Sunny, tranquil, majestic and mythical, Norway truly is the definition of 'something different'.