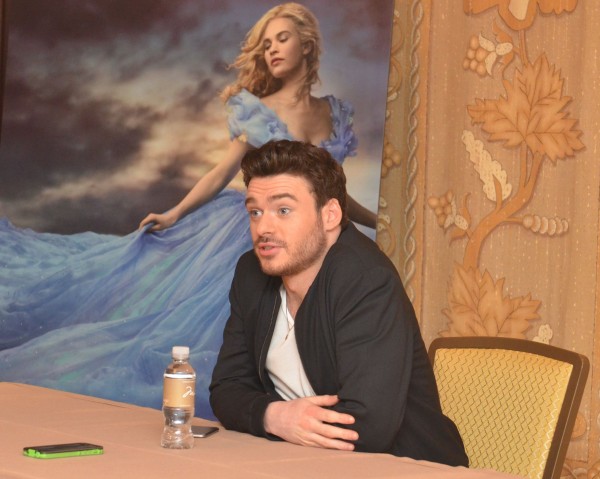 Actually…TODAY my prince is coming, and he looks a little like Richard Madden. I'll even share him with you (don't worry this is between me and you). Here's how. Simply go to the theater today and see Cinderella. It opens today and my gift to you is Prince Charming for at least a little while. That's what fairy tales are for aren't they? To dream a bit.
I sat down with Prince Charming before heading back home to see Mr. S and got to hear that adorable Scottish accent…after dreaming that he whisked me away on that horse of his and turned me into a princess (in this fantasy I'm at least 35 years younger and I wear a size 2….just going for the WHOLE enchilada here), I finally asked hi a few questions.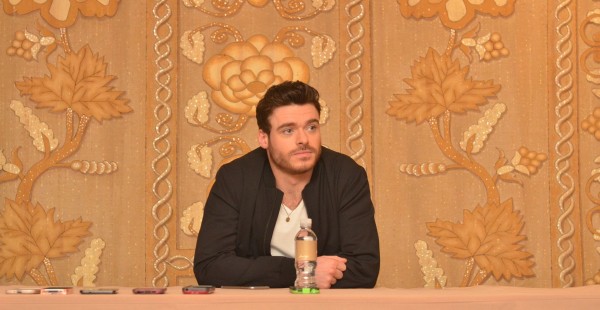 About playing Prince Charming
Richard Madden :  I wanted to make him different, and in the animation you only see him in 2 or 3 scenes.  Also in the original animation there's this kind of old fashioned view I think. You know a woman needing a man to come and rescue her from a terrible life and that's kind of outdated enough.
You've got a young man with all of his own problems and a young woman with hers and actually, they bring the best out of each other.  I think she rescues him as much as he rescues her and that's why I was really interested in this version.
Favorite scene
Richard Madden: The first scene that I show up with Lil, which is us on horseback when we first meet in the woods.  I like being outside and being on a horse.  It's more fun than being in the studio most of the time.  That was our first day on set.  That was the first day of shooting. That was the first time with Lily.
The ballroom dance routine
Richard Madden: It was miserable.  I'm not a naturally gifted dancer so I had totrain for two or three months, three or fou times a week to get myself up to scratch. There was two months before they let me near Lily's dress because I would just destroy it.  I went through two practice dresses that looked like a bunch of cats have destroyed them. I think the Prince would enjoy dancing, so I wanted to make it look as if he was enjoying it and also that I could just act with Lily and not be thinking about what I'm doing with my feet.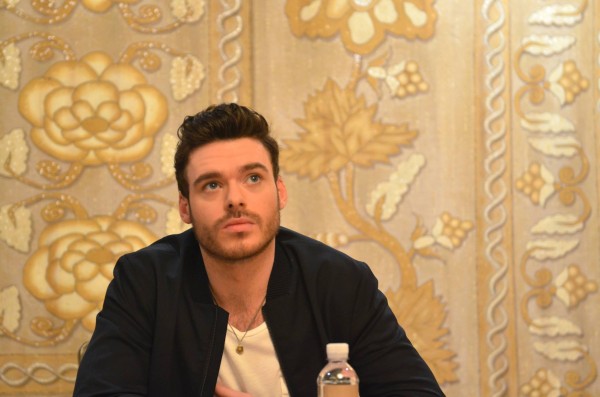 DETAILS
More of Cinderella on Champagne Living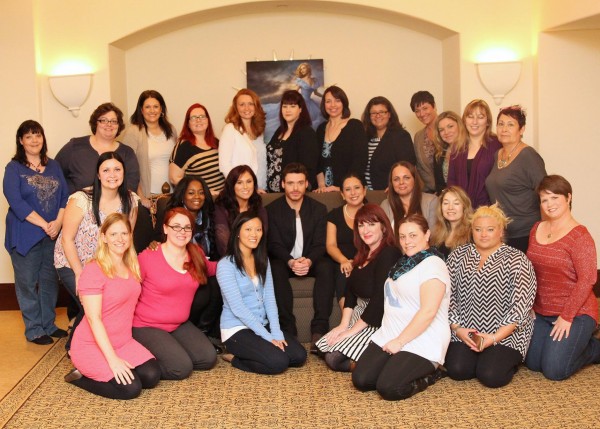 [bctt tweet="Someday my prince will come…wait…is that him? #CinderellaEvent"]