I participated in an Influencer Activation on behalf of Influence Central for Crepe Erase. I received product samples to facilitate my review and a promotional item to thank me for my participation.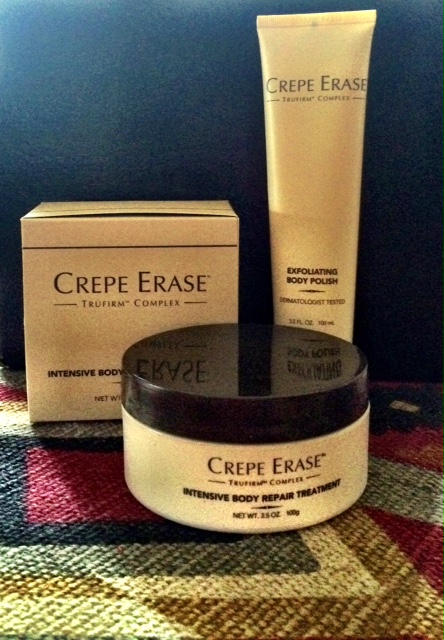 When I was a child…CREPE meant one of two things.
1. I was getting a FABULOUS dessert with lots of whipped cream and strawberries
2. There was an art project on the horizon
Now that I'm of a certain age, CREPE has taken on a WHOLE new meaning. Just one look at myself and I see it
Under my eyes
Neck
Décolletage
So, I JUMPED at the chance to try a new product on the market geared specifically to firming the skin on a woman's neck, arms, legs and décolletage in an easy 2-step formula. It's enriched with TRUFirm to help me firm & lift that dry aging skin while it smooths, plus it takes little time out of your day to do. I'm just begin using 2-part system less than a week ago, and while it's too early to see any results, I love how gentle the products are to my skin.
Exfoliating Body Polish
Intensive Body Repair Treatment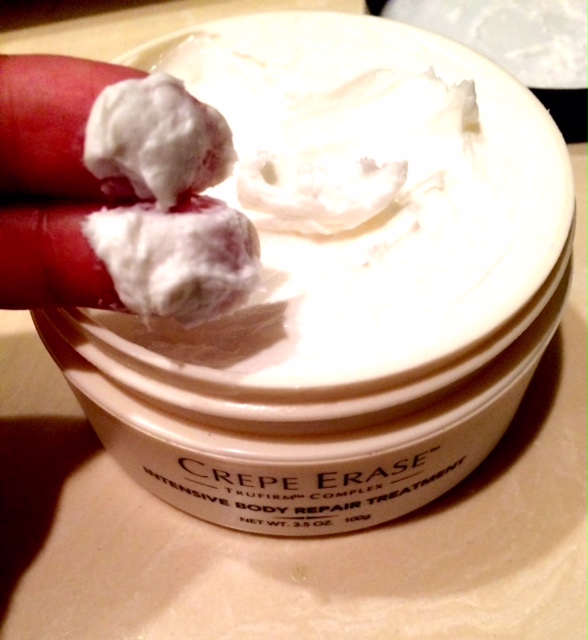 The polish feels like it has little pieces that slough off the dead skin, and Body Repair Treatment is SOOO luxurious. It almost feels like a whipped cream…only softer and more emollient.
So many treatments that are on the market today only target the on our faces, it's time the REST of our bodies had the anti-aging power of products like this. One look downward and I see it from my neck to my forearms, to my knees (ugly wrinkly knees).
I'm READY for firmer, younger looking skin, and I'll keep you updated on my process as I use this new product. I've decided to test it specifically to the neck and chest area which are my WORST (OMG, I've got a turkey neck). So…with no filters or photoshop…here is my BEFORE picture….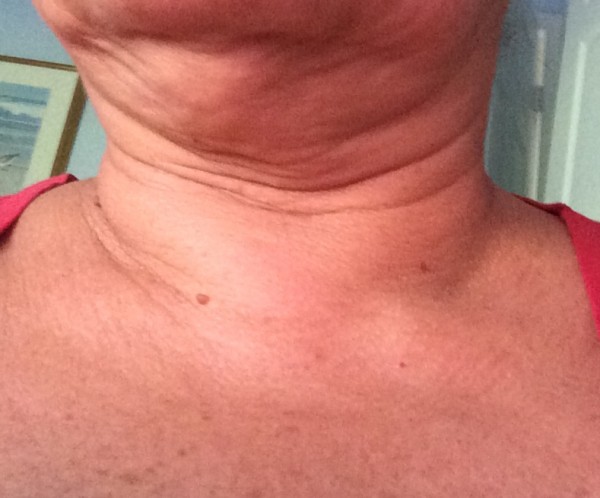 Details

To purchase Crepe Erase visit their website: Crepe Erase