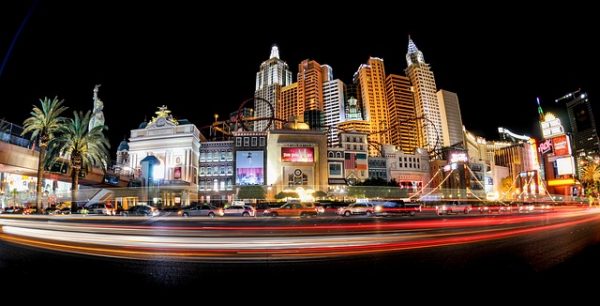 Sin City. Lost Wages. The Meadows. Whatever you call the place, Las Vegas is unlike any other metropolitan area on Earth. This is the town where fortunes are won and lost every day and night. Long known as a playground for adults, today's Las Vegas is quite different from the tiny desert railroad town it once was. A lot of mythology surrounds Sin City, and not all of it is true.
Las Vegas is where old musical acts go to die
This may have been the case decades ago. The Strip -or even worse, off the Strip- used to be populated with neon signs promoting near-forgotten lounge acts that were on the proverbial skids. Today, many big name current acts play limited engagements at the Hard Rock Cafe and other Vegas venues.
On any given night of the year, Vegas visitors and locals can take their pick of popular musical acts, well known DJs and other assorted up-to-the-minute entertainers. Check out places such as Las Vegas concerts to get a good idea of who will be playing shows when you visit. Buy tickets in advance to ensure a good seat.
Instead of being a place for tired old bands and has-beens, modern Las Vegas is where many new musical careers are launched. Musicians, comics, Elvis impersonators and acrobats also find employment opportunities in this desert metropolis.
Casino games and slot machines are rigged
David G. Schwartz, PhD is the director of the Center for Gaming Research at the University of Nevada in Las Vegas. He says that the biggest casinos rake in only around 37 percent of their total revenue via gambling. Schwartz notes that this number is down significantly from the turn of the century, when gaming-based casino revenue was a whopping 50 percent.
About machines and table games being rigged – it doesn't happen in modern Las Vegas. The Nevada Gaming Control Board sees to that. Laws and regulations regarding computerized video poker and electronic keno are strictly adhered to. It's not worth it to a casino to risk their license by rigging games that are regularly tested. American Casino Guide explains that there may be programs that cause random games to "near miss," thus encouraging players to stay at the machine and try again, but they are not illegal nor are they technically cheating. Many reputable casinos tout the fact that they pay out 98 percent on slots.
Las Vegas is not family-friendly, it's always hot and nobody really lives there
Yes, it used to be true that Las Vegas was an adult playground, period, but it's not that way any more. Circus Circus opened in 1968 and was the first big hotel-casino resort that openly courted families to book a room. Boasting the biggest big top in the world, Circus Circus continues to provide an affordable destination for families.
Today, some 2 million people call Las Vegas home. The town hosts a university and a successful community college system. Once you get a few blocks from The Strip, you see neighborhoods with grocery stores, apartments, houses and schools. Only a percentage of the populace actually works at a casino. There are teachers, doctors, gardeners, real estate agents, car mechanics and every other type of working person you can imagine who live in Las Vegas, Nevada.
As for the weather. Yes, temperatures soar well above 110 degrees during summertime, but it gets chilly in Las Vegas, too. It's even been known to snow in Sin City. Since it's a "dry heat" (that's not quite as dry as it used to be), many homes in Vegas have "swamp coolers" that effectively cool interior air without the massive expense of running an air conditioner 24/7 for months on end. Don't worry, though. When you stay at a hotel-casino Strip resort, they will provide all the air conditioning you want at no extra charge.
What happens in Vegas stays in Vegas
Great marketing slogan; not entirely true. Nevada's easy marriage laws that require no blood test and zero waiting period whatsoever, it's no wonder people call Las Vegas "the marriage capital of the world." Oddly, it used to be the other way around.
Sin City was once the divorce capital of the West. It was much quicker to end a marriage while staying at, say, the Sahara Hotel and Casino than to do so in California. For this reason, many Hollywood celebs visited Vegas whenever they'd had enough of their spouse.
Bill White enjoys writing travel and location specific articles. He is semi-retired and, having seen most of the world, and lived in a lot of different places over the years, feels he is qualified to share some insights!