Tap step ball change, tap spring, tap step ball change, tap spring, tap spring, tap spring.
Pete Menefee is a hoofer, a costume designer, an actor and a chimney sweep, and thanks to my friends at Disney, I had the opportunity to sit down with the man who's "done it all" for a chat while at the Disney Frozen Event press trip. Mary Poppins is celebrating it's 50th Anniversary. While I'd take a guess that ALL of the other bloggers saw Mary Poppins on VHS when they were young, I actually remember seeing it in the Loew's Theater (now the Providence Performing Arts Center) in Providence, with it's grand proscenium arch, red velvet curtains, and over the top Baroque decor. It's where later in life I saw
Bette Midler – when Barry Manilow played the piano for her, and the Harlettes included Melissa Manchester as a back up singer.
Lou Reed – with an unknown opening act called Bruce Springsteen and The E-Street Band
Frank Zappa – played the most self-indulgent ONE SONG for the entire night
Ahhh….the memories.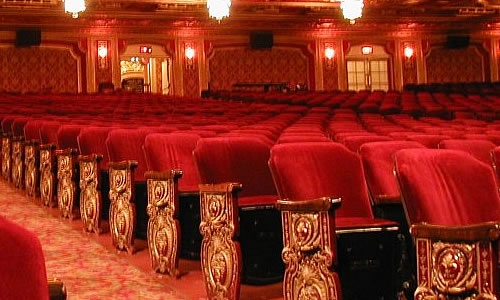 The smell of the popcorn, music playing on the old pipe organ before each movie, and then the red velvet curtain would open. If we were lucky we got to sit in the beautiful red velvet mezzanine seats. It was always a full house, and because the theater was designed for both film and live performance, the sound of Julie Andrews' voice filled the room as if she were standing on stage. I had been taking dance lessons since I was young and watching the chimney sweeps "Step in Time" was such a thrill.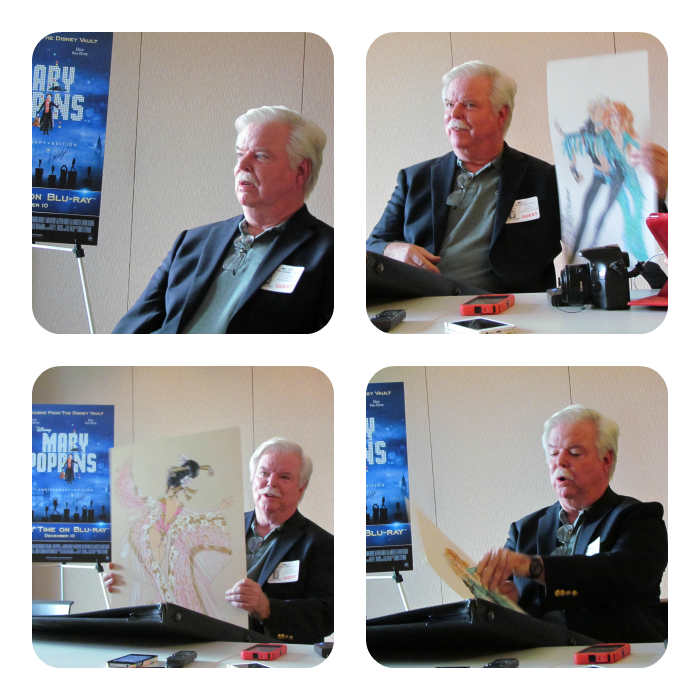 Pete Menefee was one of those chimney sweeps. Here are just a few of his answers about what it was like to be working back then.
What kind of dance training did you have?
Pete Menefee: For my tenth birthday if I could have tap lessons and they said, yeah, you know, and thought he's gonna do this two weeks.  It'll be something else.  And I loved it and I was good at it and I ended up teaching it, teaching tap to the smaller kids at the school and by the time I was fourteen I was working.  I was acting and dancing and I worked at Old Globe Theatre.
Was the Mary Poppins chimney work the most physically demanding of your jobs?
Pete Menefee: Yes, Mark and Didi had both danced for a choreographer named Michael Kid who did Seven Brides for Seven Brothers, Can Can and Michael's claim to fame was intense dancing.  You know, there was — everything you had was very machismo and it was hard and you did it hard, you did it full out.  Mark and Didi kind of appropriated that feeling and this was hard too because you were not only dancing but you were tumbling.  The only blessing on this was it was a movie and we just did it in setups that you don't have to do the whole thing.
What was a dancer's wage back then?
Pete Menefee: I remember we got $500 dollars a week and that was a lot of money then. Normally a dancer would have gotten probably just under $200 for a regular dance show but you've got to remember that you could buy a pair of man's shoes for seventeen dollars.  You could buy a man's dress shirt for two dollars and fifteen cents. So $500 dollars at that point was a good deal of change.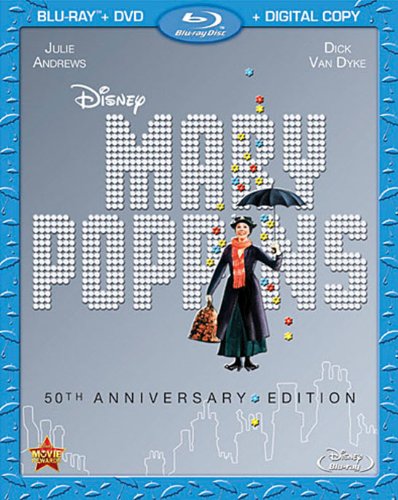 I'm looking forward to seeing Mary Poppins once again. I haven't seen in in almost 50 years, and I'm hoping that I'll be as enchanted by it NOW as I was then.
Look for Mary Poppins: 50th Anniversary Edition (Blu-ray + DVD + Digital Copy)
 at Amazon.com and your local DVD retailer beginning December 10th.