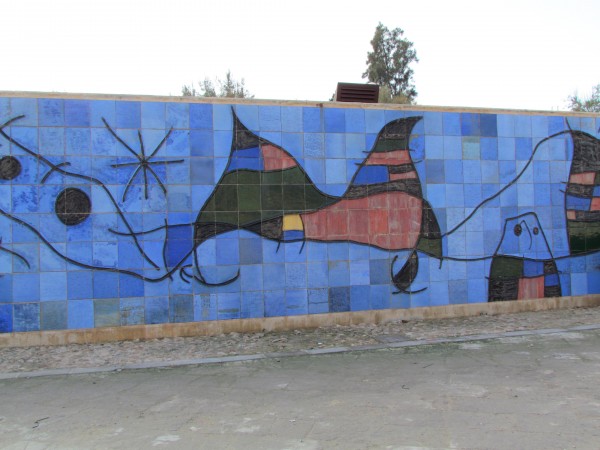 Palma de Mallorca
While I've been to Madrid, Barcelona, and Jerez de la Frontera, Mallorca was a first for me. Knowing that the great surrealist Joan Miró made his final home there, I was prepared to see a city that is steeped in Spanish history, and filled with some of the world's great art, including one of my favorites. I wasn't disappointed. Taking a walk by the Cathedral of Palma de Mallorca I was immediately struck by the bronze Miró sculpture "Femme." I had made the right choice…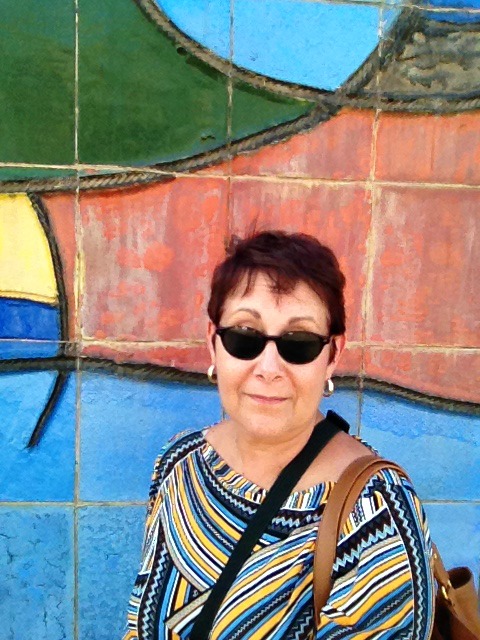 The very Miró  like patterns and colors in my Lauren dress given to me by Karina Dresses for my trip were a perfect fit for the colorful paintings and sculptures of Joan Miró and the bright blue waters surrounding Palma de Mallorca.
And while my very modern dress paid homage to one of my favorite painters, it looked perfectly suited to visit the classic Palma Cathedral (La Seu), with it's beautiful gothic styling infused with European influences.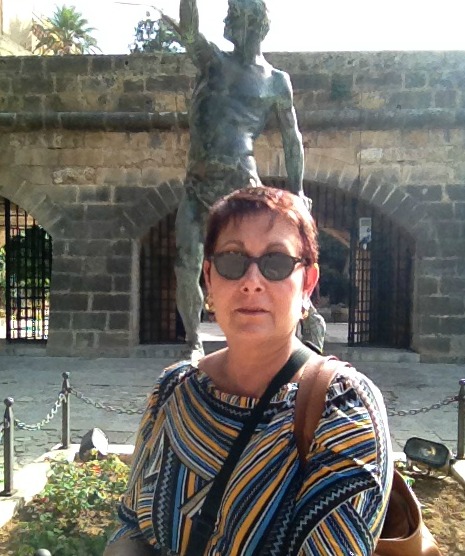 Comfort and classic
The day turned out to be MUCH warmer than I had expected, but my Lauren dress from Karina proved to be comfortable. With it's ¾ sleeves that I pushed up and the flowing skirt, I felt properly dressed for my cathedral visit, the hop on hop off bus that I ran about town in, and the café overlooking the water where I finally rested. The bateau neck is so flattering and slimming, and while I had been concerned that the pattern would be overpowering for my 5'1″ frame, the geometric stripes provided a distraction from my not so perfect figure.
The Fit
The boatneck really frames the shoulders, allowing for a very feminine look.  I find that this style is so flattering and elegant. The ¾ sleeve length meant that I could wear them down if I was chilly, and push them up easily because of the stretch in the fabric. The swing skirt HIDES a not so perfect waistline, hips and tummy and this dress which was perfect for sightseeing in Spain, made it to the dance floor later in the night, with just a change of shoes.
How did you do?
Did you choose the Lauren dress for Palma de Mallorca?
I'll be announcing the winner of the dress giveaway very soon! Keep checking to see  how you did matching the wardrobe to the city.
For more about Karina Dresses
Find out more about the PERFECT dress for you at Karina Dresses – don't forget to sign up for their newsletter!
I received my cruising wardrobe from Karina Dresses to facilitate these posts. All opinions are strictly my own.