When it comes to adding value to your home, you want to make the right changes for your home to enhance your living space and add value.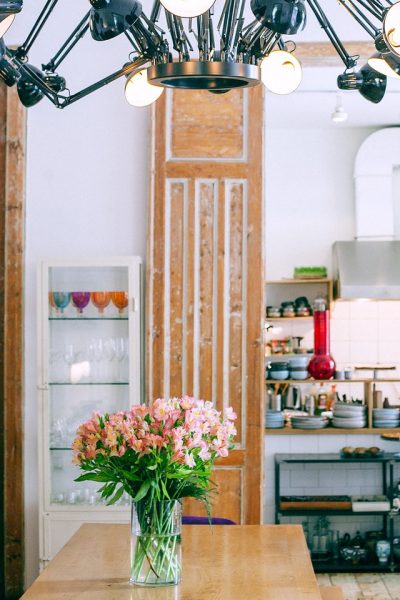 The phrase "adding value to your property" is spoken a lot by realtors and home buyers alike. But what does it actually mean? Simply put, adding value to your home is making modifications that can increase the resale value of your home should you wish to sell. Even if you don't plan on selling for a long time, these modifications can push up your asking price when you put your home on the market.
What modifications can increase the value of your home?
There are various options you can look at if increasing the value of your home is your goal. Typically, these will require a heavy investment from you, which you will recoup when your property sells, and the sale value will reflect the work you have put in. A few points to remember include;
How much did you pay for the property?

What is the maximum resale price of homes in your area

What other modifications have other property owners made in your neighborhood

Do you need permits to carry out the work

Are you planning on selling soon?
When it comes to the finish and changes you plan to make, planning on selling in the next couple of years can dictate how much you spend. A higher quality of finish and top-end products will likely attract high-flying buyers who have more money to invest and will appreciate the quality of work, meaning the extra expense can be added to the sale price when you list your property.
If you are planning on living in the home for a while, this is mostly irrelevant when it comes to the fittings you use, as you will likely find buyers will look to replace them depending on how long the time-lapse between the new modifications and the sale.
You must check for any local restrictions on building modifications and get the appropriate permissions to allow you to carry specific changes, such as increasing the square footage of the interior by adding extensions either to the front, backside or by converting the loft space. A good rule of thumb is to look at what work others in your area have carried out, as this will give you an idea of the work you will likely be allowed to carry out too.
The Best Modifications for Increasing The Value of Your Home
It can be costly to change your home's exterior; however, adding artificial siding and trims can give your home a new lease of life and revive the curb appeal. Typically you can expect to spend around $10 000 to cover your home in stone cladding with the ability to reclaim up to 95% on the resale value, meaning it will pay for itself once the property is on the market.
However, if you are planning on undertaking major external works. In that case, you must address any significant structural issues before covering them up, as this will only make it harder to access them for repairs in the future should you need to. Plus, if problems are found during the sale process, this could negatively affect your sale price.
Include your windows and door too when revamping the exterior of your home. If you are paying for major external work, it makes sense to do everything together.
Adding extra space to your home is a straightforward way to add value to your home. Either via a single or double story extension or conservatory, you can add extra space to your home to allow for accommodating larger families and expanding rooms. Popular extension ideas usually extend the kitchen and dining areas, as open plan kitchen diners are popular with couples and families like those who enjoy the uninterrupted flow a space like this can bring. The extension cost can vary depending on the work required and what you need it to accommodate. For this reason, it is a good idea to get more than one quote to assess the prices and suitability of the contractor.
Make the kitchen flow into the garden or the exterior of your home by contacting patio door specialists who can advise you on your topping for access from the kitchen that flows with the look and feel of the room to allow you to fully maximize the space and create a flow that incorporates all elements of your property and doesn't detract from the aesthetics of the room.
The kitchen is the heart of the home, and a kitchen renovation in the extra space can add around 5-10% to the value of your home.
Utilizing the space underneath your home is something many people neglect to do. Regardless of what you use it for, fully converted basements can drastically increase the value of your home as people realize the added benefits this can give them. Depending on the size, the increase in the value of your home means that you can recoup your investment.
As a bare minimum, you should ensure there are amenities in the basement such as running water if required, insulation, and electricity to allow for the use of appliances. If you are using the basement as a spare room for laundry or children, designing it to be changed easily when sold will allow you to get the maximum price for it.
Smart technology is becoming increasingly popular, with buyers used to the prevalence of the technology. Smart thermostats, lighting, security features, and more are relatively inexpensive to pick up and install. So unlike other modifications such as new roofs or windows, you do not need a professional to install it. A fully adapted smart home allows you to control pretty much all features in your home that are compatible and connected to the same internal system. 
While the actual value of this at resale isn't currently quantifiable, more and more buyers are becoming increasingly attracted to smart homes. This interest could mean you can add extra to the value of your home simply for the convenience of it already being installed.
Your roof is your main protection from the elements in your home. Poorly maintained roofing can have huge implications for the structural integrity of your home. It can not only increase your exposure to the elements, from drafts and decreased insulation due to missing tiles or holes in the roof to damp patches from the sale issues where your roof is allowing rainwater into your home.
Mold, dampness, and increased heating costs are all side effects of a poorly maintained roof. Investing in a new roof can be costly; however, if you are struggling with issues due to a damaged roof and you are looking to sell, you can really benefit from a higher sale price with a new, fully functioning roof to protect your home.
In conclusion
Before you undertake any major work, you are aware of why you are doing the world and getting what you expect. Weighing up the benefits and value against the cost of the work if a house move is on the cards is something only you can deem worthy of doing. While these changes can provide many benefits to your home, it is crucial to think through what will benefit you by having the work done in the long term rather than simply increasing the value of your home.