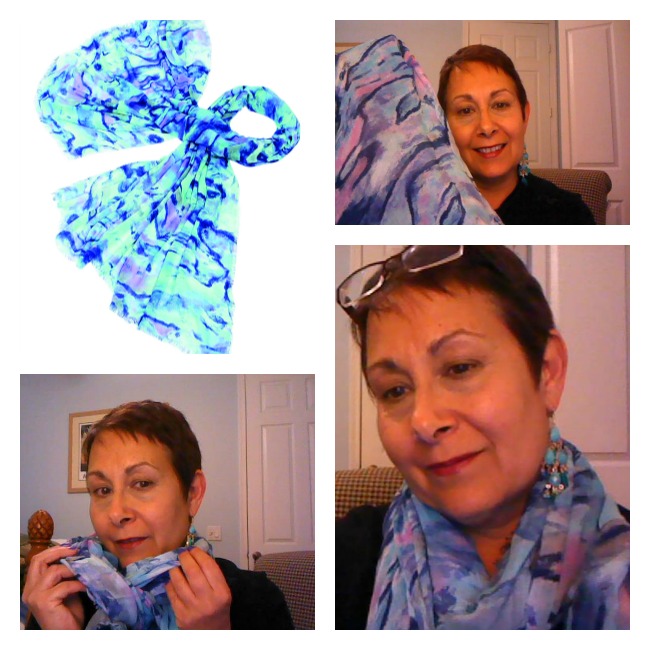 I can hear spring calling outside my window these days.
The birds have started their morning cacophony and my tired dark wardrobe is giving way to more iridescent colors, and
while I'm caught between the two seasons, as always I pull it all together with accessories like this beautiful Mystical Waters scarf by Fraas. Long enough to toss over your shoulder on these cool in-between evenings, and delightful to toss around your neck to lighten up that outfit that needs a touch of vibrance, this 40 x 72 viscose scarf offers a casual palette of turquoise, blues, and blush in colors that run together like an ocean of color.
By summer you'll be tying it over your bathing suit in a sarong, or wrapping it around your waist in cummerbund style. Yes, it's THAT versatile.
This and other Fraas scarves can be found a specialty stores, Fraas.com, as well as Amazon.com.
I received this scarf from Fraas to facilitate this review. All opinions are strictly my own.