Fixing the Most Common Lawn Problems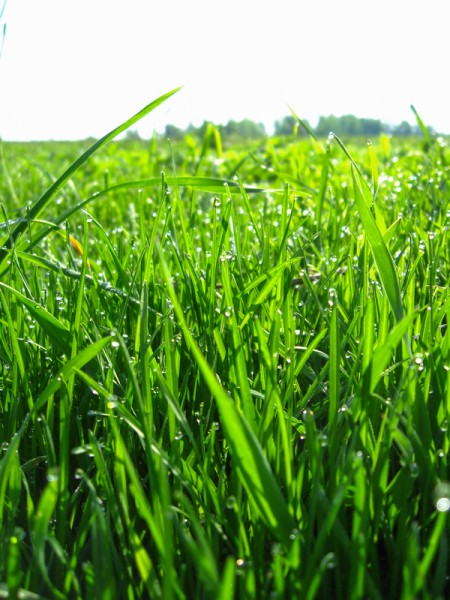 The front lawn is one of the first things any visitor notices about your home. Its condition says a lot about the homeowner and a healthy lawn can be a source of pride. However, a great-looking lawn often involves more than just cutting and watering your grass, especially when issues arise. Here's a quick look at some of the most common lawn problems, along with suggestions on how to fix them.
Mushrooms
One problem many homeowners have with their lawns is mushrooms. It's also not unusual to have more than one type growing on the same lawn. Aside from their appearance, some types are poisonous and can make pets or small children ill if they eat them.
Unfortunately, there's no foolproof way to rid your lawn of mushrooms for good. Fungicides are often expensive and have to be applied regularly to each mushroom in order to have the desired effect. If that seems like too much trouble, you can always pull them up. However, they're likely to come back because of their extensive root system.
Your best bet is to correct any known drainage problems and get rid of any decaying organic matter that may be creating a hospitable environment for the mushrooms. This means raking up cut grass and removing old mulch and buried lumber.
Low Spots
Low spots on your lawn are likely to collect large amounts of water during rainy seasons, making it difficult to grow any grass there.
Since there's not much you can do about these spots, your best course of action might be to create a rain garden in the area that will soak up excess water. Fill it with shrubs and other plants that fare well in pooling water and make sure the garden is at least 10 feet from the home's foundation, so it won't seep into the basement.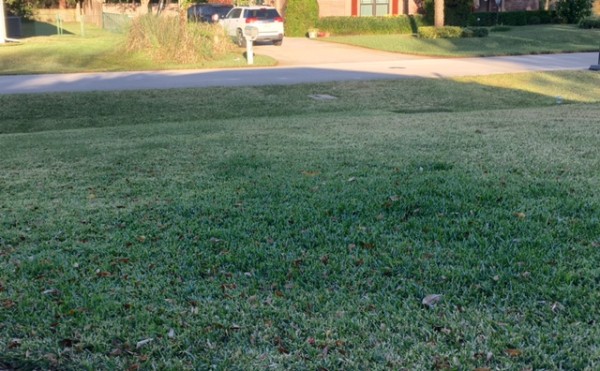 Surface Water
Lawns with clay soils often have issues with lingering water. Lots are supposed to be graded in a way that allows water to make it's way down to the curb, but this isn't always the case. The result is that the water becomes trapped on the surface, causing mud to appear in certain areas.
One of the best ways to take care of this problem is with a french drain, which is basically a trench filled with gravel and perforated to allow for drainage. The top is covered with roofing felt and the rest of the lawn is then graded to drain into the trench. See MDTI for more info on drainage.
Dog Damage
Dog damage is easily recognized by dead spots surrounded by otherwise dark green grass. It's the result of dogs using the same area to relieve themselves.
The most obvious solution to this is keeping the dogs away from your lawn. If it's your neighbor's dog, your best bet is to discuss the matter with them and show them what's happening. If it's your own dog, you might consider fencing off a specific area he can use that will keep him off the most visible areas on your lawn. Soaking the area with a hose should allow it to recover in time.
Grubs
White grubs are beetle larvae that feed on grass roots. Their presence produces dead spots on your lawn that are often worse in the fall. To make matters worse, skunks, armadillos and gophers are known to tear into grass looking for grubs to eat.
Insecticides are an effective way to get rid of them, when applied during late spring or early summer. If these chemicals are illegal in your area, there are effective organic alternatives available.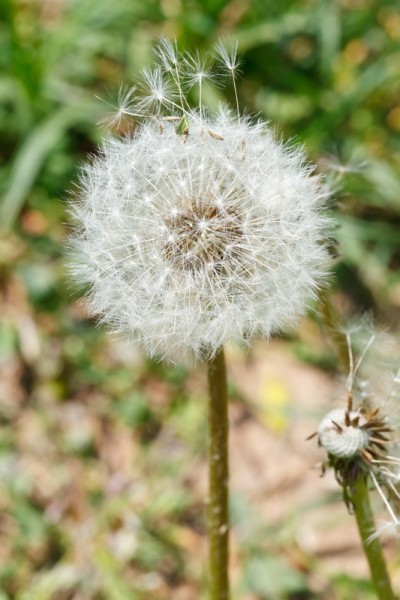 Brown Spots
These spots occur when one area dries out before the rest and are often the result of heavy foot traffic that results in compacted soil. Another potential cause is broken or clogged sprinklers.
Aside from making sure no one walks on your lawn, aerating the soil annually will help relieve the compacted soil. Checking your sprinklers often allows you to catch a malfunction early, before it causes problems with your lawn.
Moss
Shady areas will cause your grass to grow poorly, which may allow moss to fill in the gaps.
Check your soil's pH to make sure it's okay. If there's no problem, try pruning your trees to allow more sunlight to hit your grass. Aerate your soil and cut back on watering. If you still have a problem, you may have to switch to a different type of grass that's more tolerant of shade.
Maintaining a healthy lawn can seem like a daunting task, but it's far from impossible. You don't have to be an expert to take care of the most common problems, but you might have to invest a bit of time to make some minor changes.
Chloe Campbell works at a garden center. A keen gardener herself she is always on hand to give advice and tips to customers. Recently she has started to share her knowledge online, writing articles, and taking part in forums.