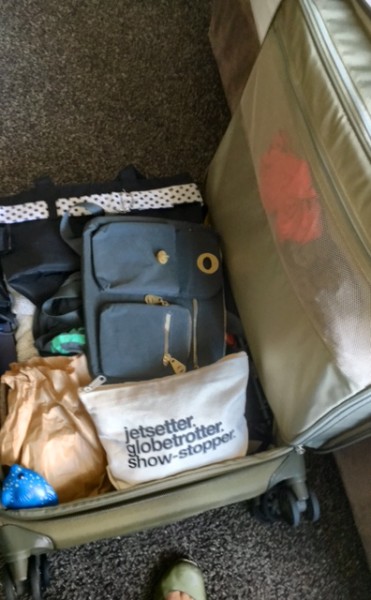 There are things that I expect when I pull into a resort hotel.
Great amenities – I never pack shower gel, shampoo or conditioner anymore and when I get to a hotel and find they have a bar of soap & cheap shampoo I am immediately unimpressed.
A Keurig – Don't give me one of those tiny little brewers with a stale pod with some generic coffee. I NEED a great cup to start the day
K-Cups for above Keurig – and not ONE French Roast and ONE Decaf. I drink TWO cups in the morning and I want something I enjoy, like Tully's Hawaiian Blend or Gevalia Signature Blend. I like good coffee.
A shower cap – I don't wash my hair everyday and if I'm in a rush, I don't want to spend time drying and styling.
Mugs – not dinky little cups, not paper cups but mugs….yes, I'm fixated on the coffee.
A bathrobe – YES, I use that robe that's hanging in the closet and I PROMISE not to steal it (I already have one that the Sandestin Resort gave me that I LOVE).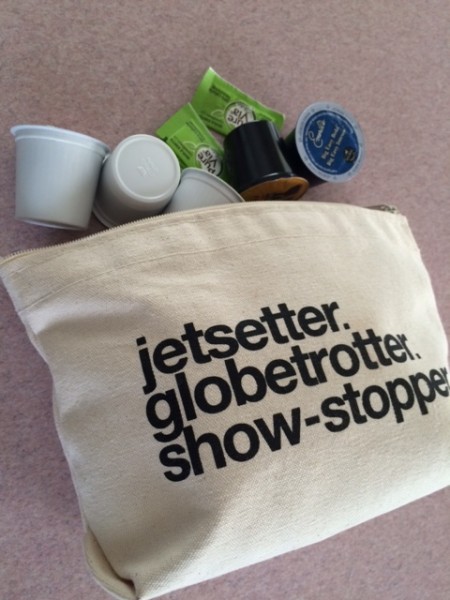 What I bring JUST IN CASE I pull in…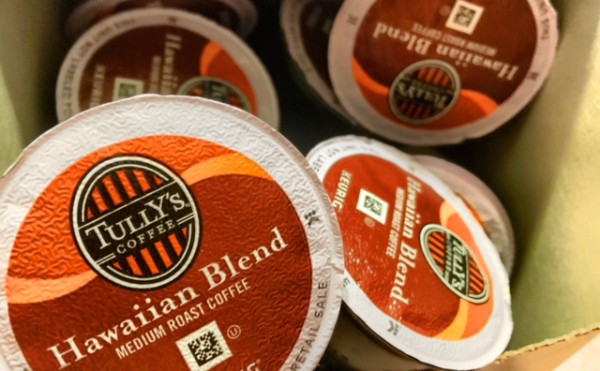 Either Shampoo OR Shower Gel (not both) – I figure they can double duty, although it's never the same.

K-Cups –

an ENTIRE cosmetic case filled with them. On my last trip I had it stocked with both Tully's Hawaiian Blend and Gevalia Signature Blend from Cross Country Café as well as packets of Stevia in the Raw.

A shower cap

– from the last hotel I visited. I let it dry out & stuff it in my cosmetic bag.
An old t-shirt & yoga pants – No, it's not a fluffy robe, but at least I'll be comfy when I'm kicking back in my bed with that cup of coffee.