Eating by the Bay
a San Francisco foodies guide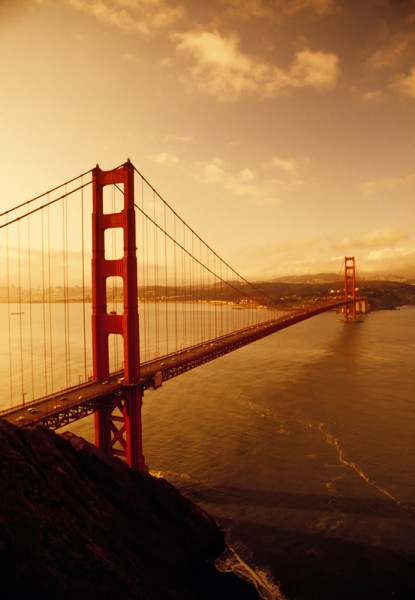 The Bay Area is home to baseball teams, trolley cars, and radically sloped avenues, but more importantly for foodies, San Francisco is stocked with great eateries.  So, where should you go if you're in town and a hungry tourist?
Flour + Water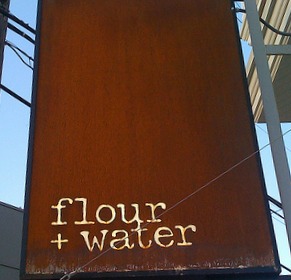 You may dismiss this humble restaurant as a 'dive.'  It has paper menus and regularly hosts DJ nights, yet you have to dig in beneath the surface to understand why it is on natives' must-eat lists.  The 'flour' appellation is a subtle reference to the fresh pasta that comes out of the kitchen.  Actually, Chef McNaughton makes his own pasta, butchers the meat, and gets his Italian food knowledge from Bologna.  Oh yeah, and if you're a sucker for mouth-watering pizza, you're not going to find a better pizza pie around the city.
Incanto
In the old country, they don't dismiss any portion of a catch, eating animals from nose-to-tail.  This authentic, Italian-peasant way of cooking is embraced here and translates into delicious and truly original dishes.  You won't find combinations like this anywhere else in the city or possibly this country.
Mission Chinese Food
It's not impossible to find authentic Chinese food in San Francisco.  This unassuming restaurant serves up regional Chinese food mixed with modern, cross-cultural ingredients. For example, where else are you going to find Kung Pao pastrami or Ma Po tofu with ground pork?
Coi
Daniel Patterson's Coi has a knack for mixing local produce with an edgy flair.  For example, there's an upside-down tomato tart that features charred cherry tomatoes on a bed of pesto that keeps locals coming back.  The North Beach neighborhood is nothing but, yet the inside of the restaurant is intimate and perfect for date night if you happen to be staying with your better half at a Hipmunk hotel in the heart of the city.
Commis
You better come hungry; there's an eight-course menu filled with intimations of the chef's journeys across different continents.  Every dish, down to the anise vinaigrette, is made with passion, purpose, and full intent to please your tastebuds.
Manresa
David Kinch is infamous for his allegiance to farm-fresh cuisines, cooking up organic fruits and veggies that come from local farm, Love Apple.  His ingredients are wholesome and simple, yet the end product is anything but easy-to-grasp or reproduce.  The chef's extraordinary methods procure dishes that are out of this world; there's even a ready-to-eat 'dirt' that is made from dried potatoes and chicory root.
Quince
The French-Italian fusion features the concoctions of Michael and Lindsay Tusk.  The Jackson Square eatery is a go-to for those who love European-style dishes, including jumbo-sized raviolis stuffed with six fillings.
Chez Panisse
Alice Waters restaurant stems from 40 years of experience with local and seasonal ingredients.  The two-story restaurant is food for the eyes while the entrees are built to fulfill your appetite.  The three-to-four course meals change daily, keep you guessing, and asking for seconds whether a dish features goat cheese or squid.
Slanted Door
If you don't have 'an in' or reserve well ahead of time, you may be disappointed and miss out on a chance to dine on the best organic cuisine made from local ingredients.  However, there's a good chance you can waltz in and grab a seat at the bar, which is also world-class regarding its cocktail menu.  But, do your best to book a table; you don't want to miss fresh, spicy Vietnamese cooking.
Zuni Cafe
It's suggested to 'pre game' at the bar with a martini before you dig in on oysters and other Mediterranean-focused dishes.  Zuni's has many focal points, but the wood oven is responsible for signature dishes such as the roasted chicken served with bread salad.  The place is regularly packed, but, fortunately, it is open for lunch and dinner, and walk-ins are always welcome (but not guaranteed immediate seating).
The American Grilled Cheese Kitchen
Heidi Gibson's story is almost as all-American as a grilled cheese; she was a grad student until winning acclaim at the National Grilled Cheese Invitational.  Transformed from an old tobacco warehouse in the SoMa District, the Kitchen gets mouths watering with dishes filled with cheddar, Havarti, and Monterey Jack.
Evelyn Fennell works as a travel and food photographer. She likes writing about her experiences in various places around the world. Her articles appear on many food and travel sites.