There's nothing better than a good sample sale – except a GREAT one.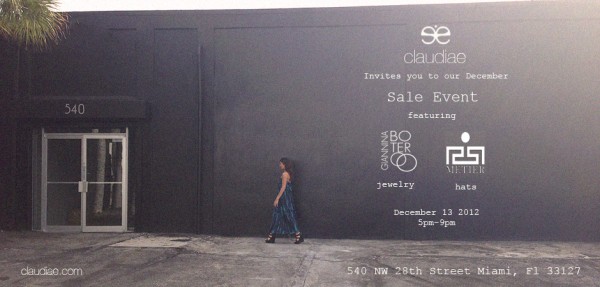 If you happen to be down here in South Florida you don't want to miss out on this one, because sale items are available for $5, $10, and $20 and they are taking orders for their spring '13 collection! The Art Basel sale that they featured last week was A-MAZ-ING, and they're giving you and I ONE MORE CHANGE to get the goods at deeply discounted prices.
Who: claudia e
What: Great jewelry, hats, etc.
Where: 540 NW 28th St., Miami, FL 33127
Date: Thursday, December 13, 2012
Time:  5:00 – 9:00 pm