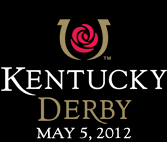 While many of  the well heeled are singing "My Old Kentucky Home" standing between the Twin Spires of Churchill Downs, there will be plenty of OTHER spots to enjoy your Mint Julep this coming weekend.  I was lucky enough to attend the Derby a few years ago, but this year I'm staying closer to home.
New Yorkers who want to Derby in style can head over to The Plaza's legendary Rose Club for live coverage of the 138th Running of the Roses on Saturday, May 5.  New Yorker's and guests of The Plaza alike are invited to attend a "Best Hat" contest!  Live coverage of the event will begin at 5pm.
Guests can experience the tradition of the "greatest two minutes in sports" with The Rose Club's signature Mint Juleps while enjoying the ambiance of one of New York's most famous cocktail bars.  The lucky winner of the hat contest will receive a bottle of Special Edition Woodford Reserve Kentucky Derby Bourbon. I've had Mint Julep's made with this wonderful bourbon (I was a guest of Woodford Reserve the year that I attended), and it's a drink that you'll remember FOREVER!.
Staying home? You can still enjoy The Rose Club's famous drink!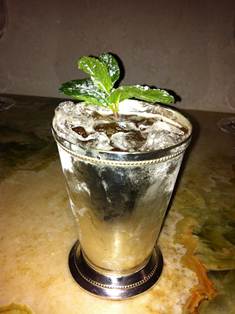 Mint Julip
4 fresh mint sprigs
2 1/2 oz bourbon whiskey
1 tsp powdered sugar
2 tsp water
Muddle mint leaves, powdered sugar, and water in a Collins glass. Fill the glass with shaved or crushed ice and add bourbon. Top with more ice and garnish with a mint sprig.
I'm torn between Bodemeister and  Gemologist this year (although frankly my "track" record hasn't been very good in the past couple of Derby's). I'm a big fan of Todd Pletcher's horses, but Bob Baffert is another favorite trainer of mine. We'll see what happens on Saturday.
….and they're off…..