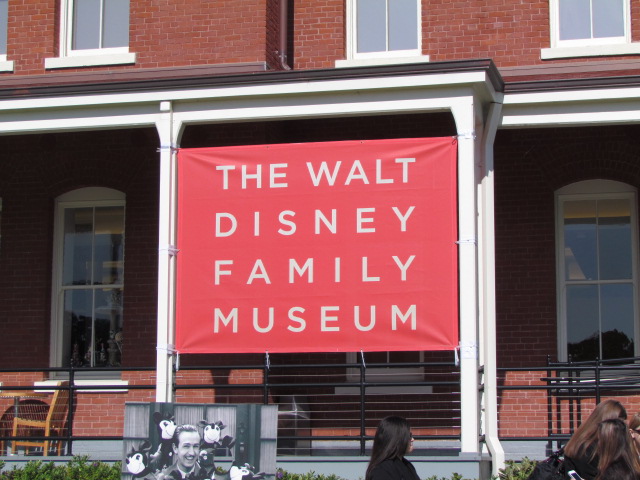 All our dreams can come true, if we have the courage to pursue them. – Walt Disney
Disney fans young and old can step back in time at The Walt Disney Family Museum located in the Presidio –  just a stone's throw away from the  Golden Gate Bridge in San Francisco. The historic building, which at first glance appears small, houses enough exhibits to keep your family enthralled ALL DAY long.
I'm not sure what I expected BEFORE visiting. I suppose that I thought it would be more of a Disney Art Gallery with some old film clips. Instead I found a museum that was laid out in chronological order – highlighting every step that Walt Disney took from his first cartoon sketches as a child, through his passing in 1966. Rather than a stuffy museum with pictures housed on the wall, The Walt Disney Family Museum includes interactive exhibits (make sure you stop and create some sound effects to an old reel of film), innovations in film,  early models of Disney World, and of course a sneak peek into the genius behind the characters that have become so much a part of American filmmaking history.
Some of my favorite exhibits include
The wall of stills – a wall sized storyboard
Interactive sound effects exhibit – match the music to the character
Dick Van Dyke Hologram – telling HIS stories about Mary Poppins
Mickey Mouse Show TV clips – just because I'd run home from school every day to see the Mousketeers
Don't miss the sweeping views of the Golden Gate Bridge from the glass walled hallway – it's breathtaking, and while you're there take a seat on a bench that Walt Disney himself MIGHT have sat on.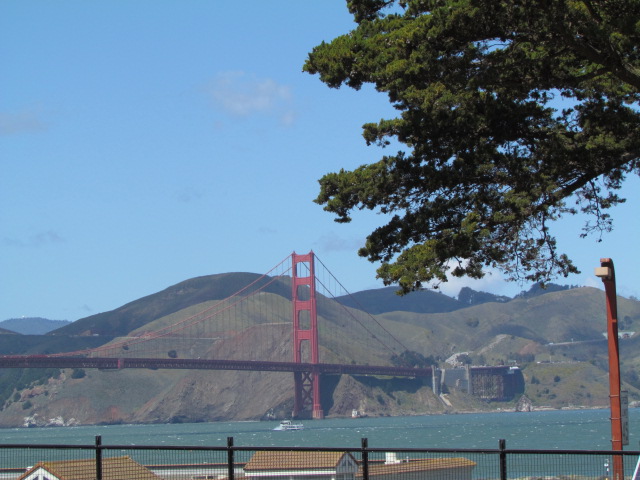 The man was truly an animation innovator, and if you're a Disney lover you can't miss this important piece of Disney history.
For more information including hours of operation, admission and special events go to the Walt Disney Family Museum website.
If you can dream it, you can do it. – Walt Disney
While I was a guest of Disney/Pixar on a junket, all opinions are strictly my own.