I may be all about Champagne Living
But living in a tropical climate also means that RUM is KING! There's nothing like visiting one of our favorite watering holes when it's HOT, HOT, HOT out and ordering a traditional…or NOT so traditional drink made with the alcohol of the islands. What better time to celebrate rum, and enjoy one of these amazing cocktails, created at some of my fave hotel bars than RUM MONTH (yes, August is Rum Month)!
Try them at home
Or even better, check them out when you're traveling!
THE HEART OF SPAIN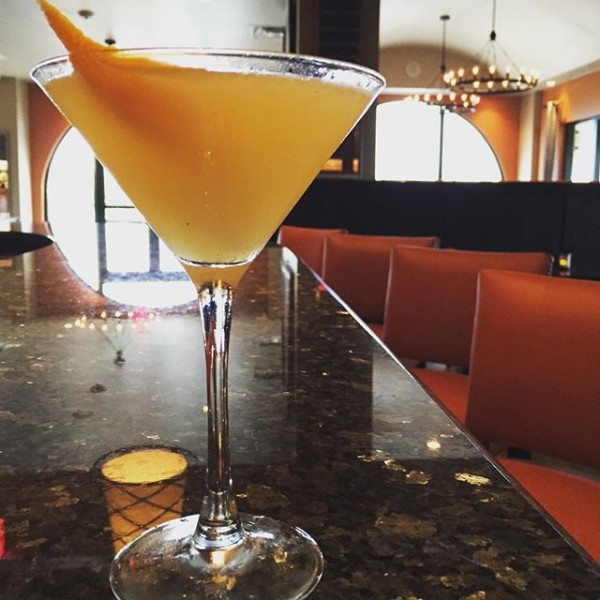 Slip away to summer in the Mediterranean with a signature Corazón Naranja from The Hotel Zamora's Spanish influenced Castile Restaurant. Made with Havana Club rum, blood orange liqueur, Tahitian vanilla, and piña, this brightly colored cocktail transports guests to the rocky hills of Zamora, Spain, where the owner's ancestors are from.
Ingredients:
2 oz. Havana Club

rum

1 oz. Solerno blood orange liqeur
splash of Tahitian vanilla
pineapple juice
orange peel
Method: Mix all ingredients in a cocktail shaker and shake well with ice. Serve in a martini glass with an orange peel garnish.
HONEYMOONERS' DELIGHT
Nothing says paradise like slipping away with your sweetheart to The Westin Playa Bonita, a tropical, beachfront oasis just minutes outside bustling Panama City. As you look out over the rainforest and ships waiting to enter the Panama Canal, sweeten your romance with the resort's signature Honeymoon cocktail – made with dark rum, kahlua and piña colada.
Ingredients
2 oz. dark

rum

1.5 oz. Kahlua
coconut milk or cream
pineapple juice
ice
Method: Blend dark rum, coconut milk, pineapple juice and Kahlua with ice. Serve in a tall glass with pineapple garnish.
BEACH BASIL BLISS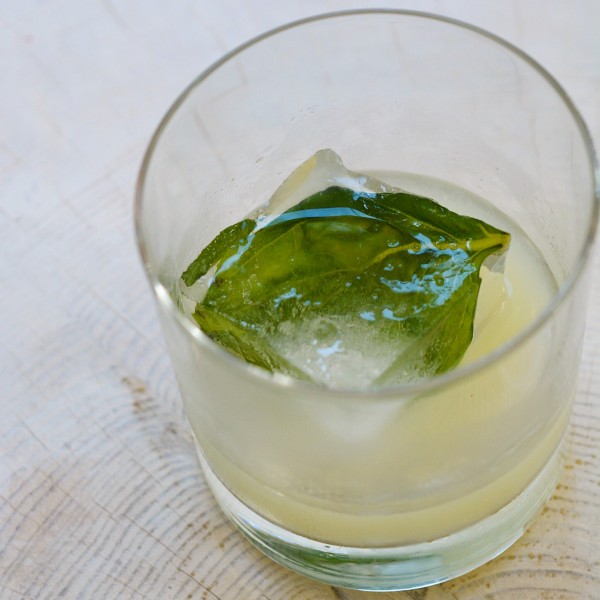 Toes in the sand, drink in your hand… Sip on the Basil & Honey Rum Daiquiri from Grand Cayman Marriott's creative apothecary mixology team at Anchor & Den. With a simple yet refreshing concoction of natural ingredients, this drink combines fresh lime, honey, basil leaves, and Bacardi Light, which goes perfectly with a relaxing day on the Seven Mile Beach.
Ingredients:
1.5 oz Bacardi Light
1 oz fresh lime juice
0.25 oz honey
4 basil leaves
Method: Pour all ingredients into shaker with ice cubes. Shake well and strain in a chilled glass. Add a specially made basil ice cube into drink.
GUATEMALA IN A GLASS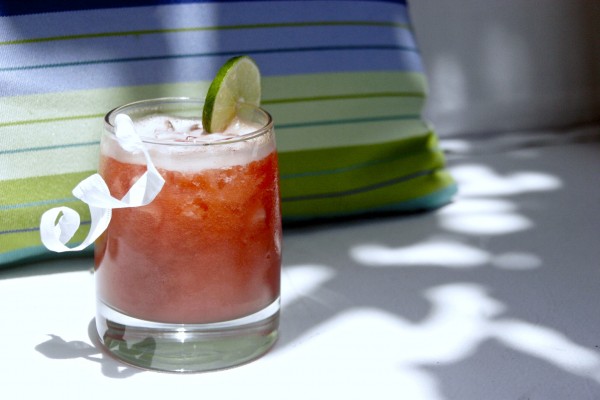 Rosa Palopo is Casa Palopó's signature drink, made with native ingredients like hibiscus extract and Zacapa Rum 23 – a dark rum aged between 6 and 23 years in the Guatemalan mountaintops –it's best enjoyed when paired with the hotel's panoramic views of Lake Atitlan.
Ingredients:
2 oz Zacapa

Rum

23
5 oz fresh watermelon puree
2 oz hibiscus water (made with hibiscus extract)
1 tbsp sugar
squeeze of fresh lime juice
Method: Mix all ingredients in a shaker and pour over ice; garnish with a slice of lime.
VANILLA SKY
This is one of my FAVE spots when I'm in Miami. You've seen me take pics from the bar and even host a twitter party live from one of the sofas in the lounge. Come on down and enjoy a Vanilla Sky…better yet, let me know you'll be there and I'll try to join you.
Take a taste of the tropics at the globally-inspired, rum-focused WunderBar inside Circa 39 Hotel in Miami Beach. The Vanilla Sky cocktail is hand crafted with serrano peppers and Hawaiian and ginger puree, then shaken with spiced rum, Amaro liqueur, fresh-squeezed lime juice and Cointreau. Lastly, this libation is poured into a glass over a vanilla-infused ice spear for that perfect sweet-and-spicy kick.