What to Do When He's Not That Into You Anymore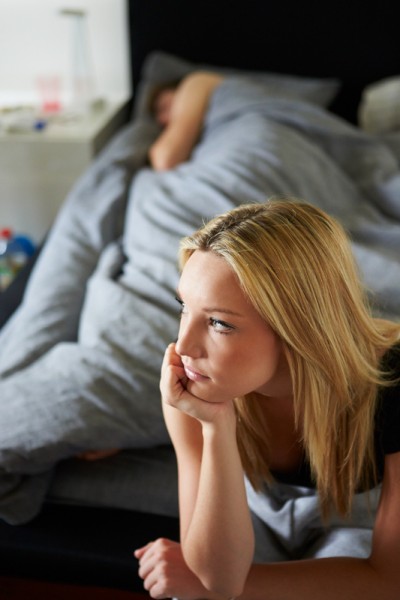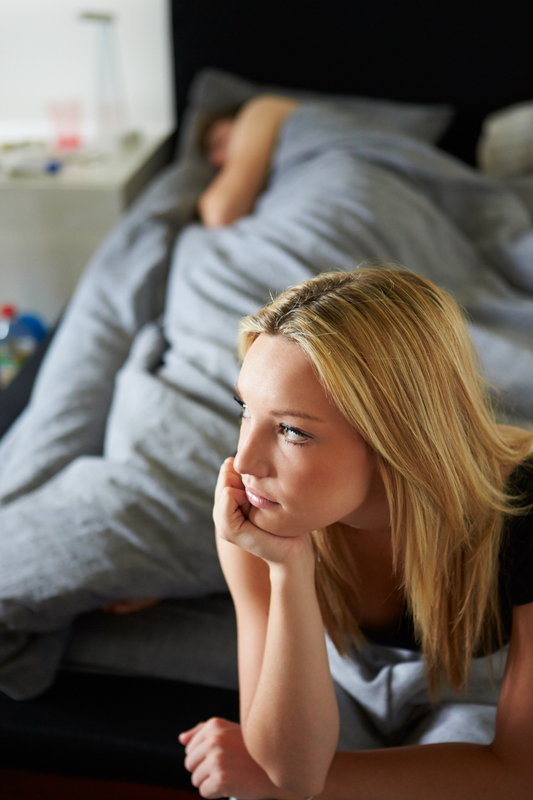 We all desire our feelings to be reciprocated by a love interest.  If we like someone, we want them to feel the same way.  Unfortunately, when it comes to most relationships, feelings can be uneven, and one person may like the other a little bit more, or in other cases, a lot less.  How can you tell that he's just not that into you?
The Real Conversation is Lacking
Of course, he'll talk to you but it's the way that he talks to you, and the topics of conversation, that determine his level of interest and ultimate intentions.  For example, if he is really into you, he will be interested in the tiny details of your day, how you feel about particular things, and want to learn more about you – like your favorite color, flowers, etc.  However, if he isn't very interested, it will feel as if you're having a conversation while stuck in an elevator with a stranger; he'll ask questions but mostly topical ones, and the flow of conversation will seem interchangeable with just about any other person in your life –  that isn't a close friend or confidant.
He Doesn't Remember the Important Things
Does he know what you're drinking when out at a club or restaurant?  Most boyfriends know what their girlfriend prefers to drink.  What about important dates like when you have a huge test, new job interview, or when plan to visit your dying grandmother?  If he doesn't remember important dates or details, he really isn't that interested.  A momentary lapse regarding whether you prefer sky blue to royal blue is acceptable, but not remembering you prefer a cocktail to beer is more than a lapse; it's likely he never cared enough to observe or remember you have a preference.
No Calls and No Shows
If he is interested, he will want to talk to you, and more importantly, want to see you.  Does he seldom call, and when he does it feels forced, like it's a chore for him?  If so, move along and get over him fast because he's just not that into you.  Moreover, if he never surprises you with invites to hang out or spontaneously wants to see you before a scheduled date, it's likely that his time is being spent thinking about someone else.
No Sexual Advances or Romantic Talk
It can be judgmental to assume that 'men only want one thing,' yet they do want sex.  If he is not trying to undress you with his hands and doesn't seem to be doing it with his eyes, he is not very interested.  Whereas longstanding relationships are difficult and require a lot of work, sexual attraction comes pretty naturally and is not terribly difficult to assess.  If he treats you more like his sister than a Victoria's Secret model, he wants something platonic or is waiting for the opportunity not to have any contact at all, figuratively and literally.  Most boyfriends can't wait to get their hands on the person they're dating.  If his hands stay in his pocket and talk of sex doesn't come out of his mouth, he's not that into you anymore.
He Treats You Like He Treats Other Women
Pay attention the next time the both of you are around other friends, especially other women.  Does he talk to them just as much as he talks to you?  Of course, couples need to be sociable when around other people, yet as an outside party, it should be pretty easy to determine who is with who.  If he is just as enthralled to speak to other women in your party and doesn't give you specialized, tender-loving attention, he's exhibiting signs he doesn't like you, and  it's time to search for another love interest.
You Can't Change Him
A top mistake some make is thinking that they are doing something wrong or can somehow make the other person feel the same way.  It's unhealthy to think there is something wrong with you.  Sure, there may be specific reasons that he is not head over heels in love, but you can't change the way you are and you shouldn't want to change what comes natural to him.  Life is a learning process and people grow and evolve at different times.  Don't feel inferior or you're not good enough.  Moreover, don't blame the other person or think they have a shortcoming for not feeling the same way about you.  Maybe it's not the right time, and if you move on, you'll find the right person that doesn't seem as if he's just not that into you.
Ruth Boyles has plenty of relationship counseling experience and is always keen to share her insights and observations with an online audience. She is a regular writer for a number of lifestyle and dating websites.