This post was sponsored by Samsung as part of an Influencer Activation for Influence Central and all opinions expressed in my post are my own.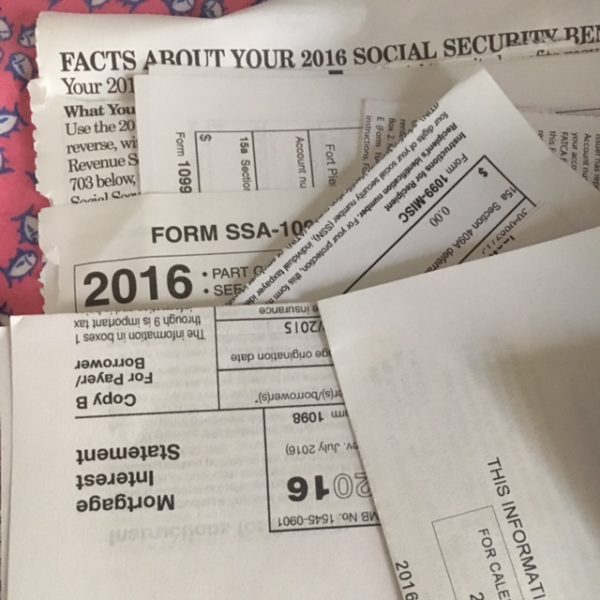 Running around drives me crazy.
That's why I have a sort of shopping schedule. One of my stops is always Walmart, because they have just about everything I need for meals, toiletries, and I almost ALWAYS visit the garden center to see what flowers happen to be in for my garden. If you're like me, you know exactly where to find JUST what you need in your local Walmart. I know that I've become quite efficient at getting in and out without wasting steps.
I tend to forget they have OTHER departments
I shop what I know and don't wander the aisles much. It wasn't until I had to buy some auto supplies (Rain-X time) and then cut back to the groceries that I noticed that they have a very LARGE electronics department. Normally, I wouldn't even stop to look, but I saw a beautiful Samsung Smart Television in the center aisle (and frankly, we still have a dumb TV).
Samsung at Walmart?
It turns out that my favorite store for food and looking good also has one of  my favorite electronics brand. I took a little detour and found Mobile devices (like the Verizon J1 and Straight Talk Galaxy S7), Televisions, Home Audio Systems and even Tablets.
It's TAX REFUND SEASON
I always think of a tax refund as being free/found money, so when I get one, I figure I can buy those bigger ticket items like that Samsung Smart TV that both Mr. S and I have been wanting in the living room. At the same time, I hate wasting my money by overpaying.
Walmart.com has some great offers on Samsung electronics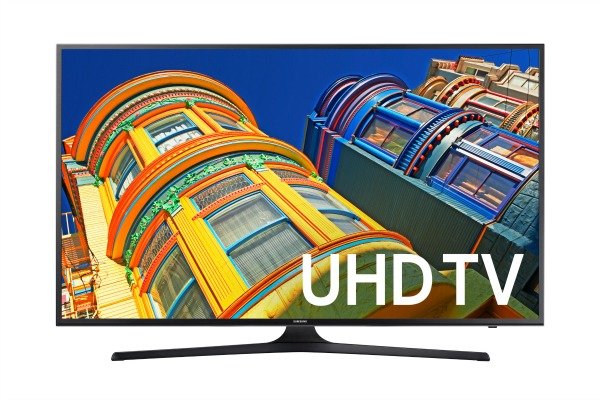 UHD TV that I want
4K UHD Picture Quality- Enjoy incredible picture and dramatic detail with UHD. Its 4K resolution means everything you watch looks 4x sharper than Full HD.
Slim Design- We've dramatically slimmed the entire TV, so nothing stands between you and your viewing experience. If that weren't enough, it also creates optimized contrast across multiple zones of the picture.
Smart View- Watch your TV entertainment on your mobile device – or your mobile media on your TV via the Smart View App.*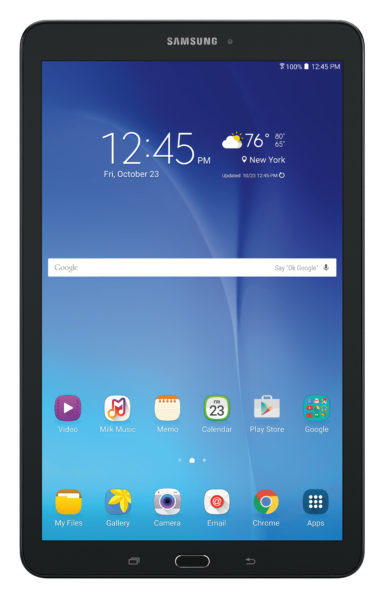 The Samsung Galaxy Tab E gives you just what you need to do what you love. Catch up on shows. Check social media. Snap photos. From wherever you go——and all on a tablet that's simple to navigate. The perfect combination of versatility and value, the Galaxy Tab E makes every day better.
Power your day-The 7,300mAh battery keeps you powered up to watch, read and game at home or on the go.†

† Samsung Protection Plus℠ sold separately

Portable entertainment for everyone- The Galaxy Tab E was made to go wherever you go and do whatever you want to do. From watching a movie with the family at home to reading a best seller at the coffee shop, the big, bright screen keeps everyone entertained.

Wi-Fi connection required.
Signal strength depends on Wi-Fi.

Keep it all with you- Enjoy more of your favorite music, photos, movies and games on the go with a microSD™ card* that expands your tablet's memory from 16GB** to up to an additional 128GB.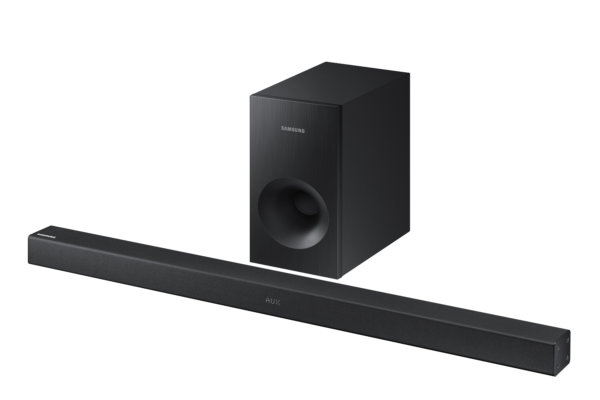 The Samsung Bluetooth Soundbar 2.1ch 130W Wireless Subwoofer (HW-KM36/ZA) helps you to enjoy cinematic sound for a more immersive experience. It features TV SoundConnect to make it easy to set up with just one push of a button. The Bluetooth design means that you can connect wirelessly with no clutter. This TV soundbar utilizes 3D Sound Plus, a feature that makes 3D movies more incredible by analyzing the depth of the images as they appear, then synchronizing to what's onscreen for making the illusion of three dimensions even more powerful. Its 130 watts deliver the volume, bass and power that you need to make movie night more memorable. It's 2.1 channels of sound allow for stereo sound. You can use the Samsung Audio Remote App from your phone or smart device to control your home theater. This unit's subwoofer gives the outstanding quality of sound that you require.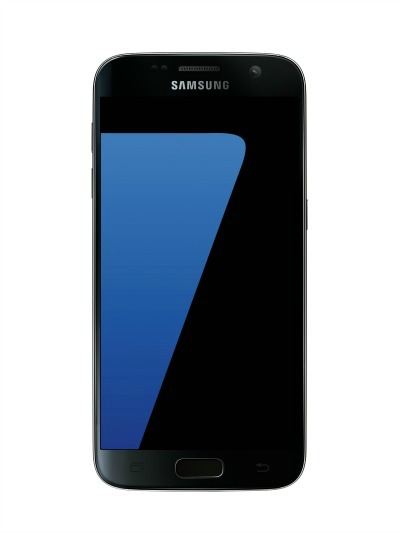 Straight Talk GalaxyS7 only $599
The Straight Talk Galaxy S7 G930VL LTE is the smartphone your life can't do without. It's big on screen and slim on profile. And with an IP68 rating that protects it from spills, splashes and even dunks, you can forget about searching the internet for magical solutions to dry out your smartphone. Just wipe if off and keep going. When the sun sets and the fun starts, the world's first dualpixel smartphone camera makes capturing low-light photos a breeze. No more photos where your awesome night out with friends looks like blurry shapes in a cave. And stop waiting around for your phone to charge. With fast wireless charging, the Straight Talk Galaxy S7 powers up from 0 to 100 percent in no time. Plus deciding which photo album to scrap just so you can add something new is now a distant memory. With expandable memory you can add up to 200GB to keep the content you love, and keep adding to it.
Because water happens- Bring on the spills, splashes and dunks. Now you won't need to put your phone in a bowl of rice because of a little water.¹
Never delete a photo.- Running out of memory shouldn't be a thing. So if 32GB⁴ isn't already enough, you can add an additional 256GB with a microSD card.⁵ No clouds, no hard drives.
More power. More play.- Take charge of your time. Built-in wireless charging² means your phone powers from 0 to 100% in no time (and stays charged longer). ³

1Water-resistant in up to 5 feet of water for up to 30 minutes.
2Samsung wireless charging pads sold separately.
3Compared to Galaxy S6 edge+ and Note 5. Battery power consumption depends on factors such as network configuration, carrier network, signal strength, operating temperature, features selected, vibrate mode, backlight settings, browser use, frequency of calls, and voice, data and other application-usage patterns.
5 SD card sold separately.


For more details visit Walmart.com for the