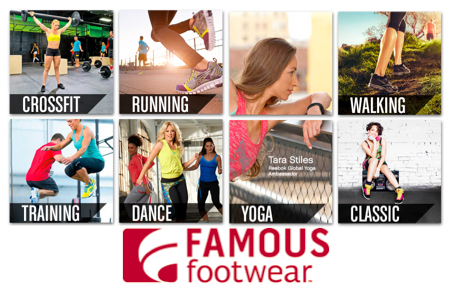 As you know I work out a ton.  I begin everyday at the gym and end most days at the Gym as well.  I also run on the roads from time to time as well.  I love my wicked active lifestyle.  It's hard to find shoes that keep up with me; honestly, I go through about one pair of shoes ever 3-4 months.  I'm still a big guy but I'm getting much more fit and I need shoes that adapt to all of the activities that I do.  Because I was chosen by MomCentral to review both Reebok and Famous Footwear (they gave me a $100 gift card) I decided to check out Famous Footwear to look for new gym shoes.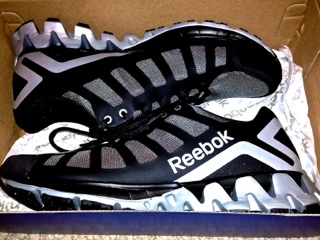 It was my first time in Famous Footwear since high school (a life time ago) and I was very impressed.  The staff was all very helpful and funny. We were joked about remembering when the Ace Of Bass song "The Sign" came out when some younger folk were talking about its placement in the film Pitch Perfect.  After a few minutes I picked out my shoes and checked out.  The nice employee already had a coupon cut for me and was ready to sign me up for their rewards program, so because of her I saved a bunch!!!! (on TOP of the gift card I got from MomCentral)
I got home to try out my new Reebok ZigKick sneakers.  I laced them up and immediately went for a nice long run.  Then the next morning I wore them to the gym.  Then later that day I wore them out at night to the bars.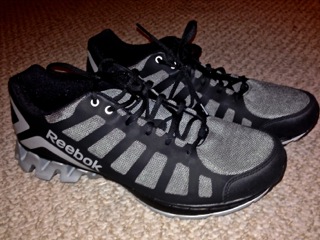 So did I love the shoes?
Yep, and these are my fist pair of Reeboks since the classics that I had forever ago.   Why?  For a bunch of reasons.  First off they are wicked stylish.   They fit like a glove; everything about them is true to size.  I really just like the way the look and I can wear them with a t-shirt and jeans (kind of my go to lately) and have amazingly comfortable shoes when I go out.  They are a great gym shoe and I love how cushioned they are.  The shoes have a bunch more cushioning than I am used to so running in them has been an experience.  I'm used to a much thinner shoe but over time I'm sure I will get used to them.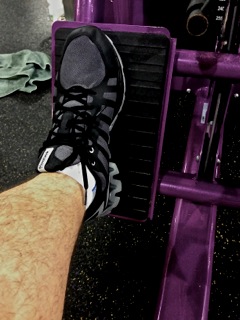 While I will not be using this shoe to run my next 5k but I will be using as my everyday go to shoe.  I will definitely be going back to Famous Footwear because of the service and I will definitely be going back to Reeboks because of the cushioning.
For more details go to
I participated in a campaign on behalf of Mom Central Consulting for Reebok. I received a Famous Footwear gift card to purchase a pair of Reebok shoes to facilitate my review and to thank me for participating.