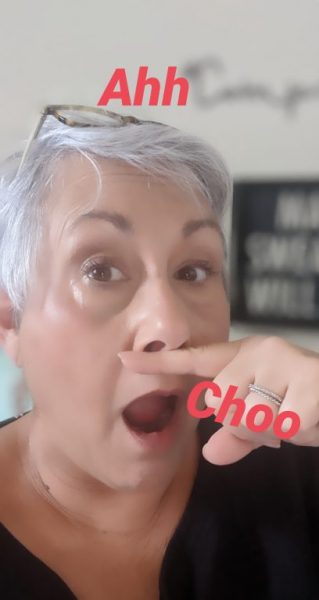 When summer comes around and the pollen count is high, many people around the world experience hayfever and other allergies. The main symptoms of hayfever include sneezing, running eyes and often coughing. This can be very problematic, and many people find it hard to go about their daily activities without their hayfever getting in the way.
If you suffer from hayfever each year, then you should know that there are some ways that you can reduce the symptoms and have an easier time. Find out some of our tips below for achieving this.
Check the Pollen Count
Did you know that you can find out what the pollen count is going to be like online? Many people use this information to decide on whether they should go outside or not, and it can be very beneficial. While you cannot change the pollen count, avoiding the outdoors when it is at its highest can help you reduce the severity of your hayfever and stay healthy. Make sure to look online at some of these resources, like the one linked above, and stay on top of it.
Take Allergy Pills
Allergy pills are often the best way to reduce any symptoms associated with hayfever. These pills are often available at your local pharmacy but can also be prescribed if you are having more serious symptoms. With allergy pills, you will usually take one per day and the symptoms of hayfever will stay away. These won't always be effective, but they are still worth a try for some temporary relief. Head to your local pharmacy and get medical advice before taking anything you are unsure of.
Clean Out Your AC
A clogged AC filter can no longer trap new allergens coming in, or worse, could no longer be holding in the allergens already in the filter! If you are taking extra steps to protect yourself from hayfever, you need to make sure that your home's air is clean too. To achieve this, make sure to replace your air filters, and get one with a MERV 11 or 13 rating from a company like Filterbuy. Once you change these, you'll avoid spreading pollen-filled air around your home.
Change More Often
Finally, if you want to reduce your chances of hayfever this summer, you should make sure to change your clothes more often. If you are constantly coming inside from being in pollen-filled air, you need to wash the clothes that might have some pollen stuck to them. If you can, get undressed right away and have a shower. This way, you'll get rid of the pollen as soon as possible and reduce the risk of it spreading around your home.
Try These Tips
If you usually suffer from hayfever then you'll know how extreme it can be. Make sure that you are doing what you can to reduce the symptoms and live a healthy life. Don't let hayfever get in the way of having a great summer!