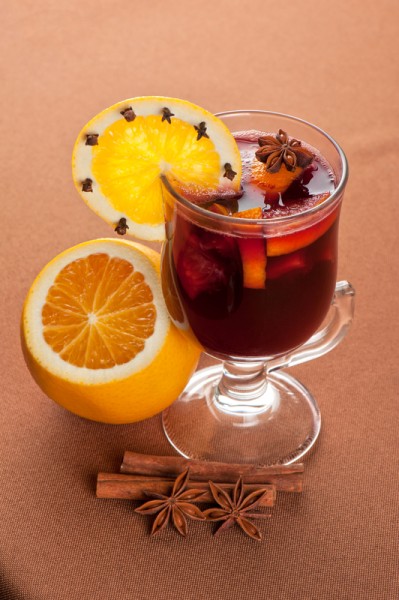 As we traversed from Nuremberg to Regensburg, Passau to Vienna, and finally on to Budapest, the goods at the Christmas Market's changed as did the array of foods available. I learned the slight differences in food, gingerbread, and more, as Susie and I tasted our way from market to market. The ONE constant is the availability of Glühwein (translation: Glow Wine as they used to use hot irons to warm it), a traditional mulled wine, heated just enough to warm you as you walk from stall to stall.
I wanted to recreate the delicious drink at home. I'll be serving this with our holiday brunch.
Ingredients (serves 10):
2 bottles of  red wine
2 cups of water
6 cloves
2 cinnamon sticks
Recipe
Put all ingredients in a pot and bring it close to boil.
Allow to simmer.
Remove clove and cinnamon stick before serving
Optional: cut 2 oranges into bite-size pieces and add to the wine.
Enjoy AUTHENTIC Glühwein at each of the Christmas Markets as you travel down the Danube River with Viking River Cruises. I've been looking into my next trip with them, and there are some GREAT specials (including 2 for 1 cruises, plus up to 2 for 1 air).  Sign up for their SPECIAL OFFERS to be kept in the loop!
To read more about my Viking River Cruise:
Don't forget to follow me on social media on
For more about Viking River Cruises