This post has been sponsored by AROmotion, all opinions are strictly my own.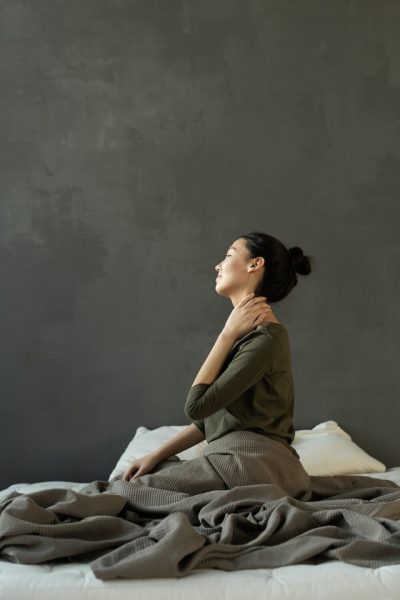 Those who follow me know
I had an accident back in the 1990s. I had been a dancer and dance therapist "back in the day" and had done a number on my joints. One day my knee completely let go as I was walking down a flight of metal stairs. I grabbed the railing as there were about 25-30 feet between me and the pavement if I had tumbled. It saved my life but left me unable to walk. I spent seven years on crutches, six years wearing a brace, seven surgeries, and daily physical therapy (which I still have to do 13 years later). While it sounds devastating, it actually helped shape who I am today, and if you met me today, you'd have no clue that all of this happened to me. Yes, I can walk and I can even dance (I can't run or jump). No, I can not do them without significant pain, but I can do them. I started searching for answers for my pain and along the way, I stumbled upon Dr. Dean and AROmotion. While chatting with so many of you here and on social media, I've learned that many of you who are considering knee or hip surgery, so I wanted to pass this information along, in hopes that it can help.
I asked Dr. Dean of AROmotion to help me understand how their protocol might help to avoid having a joint replacement. In addition, Rachel & I will be having Dr. Dean as an upcoming guest on The Compass Girls for even MORE information.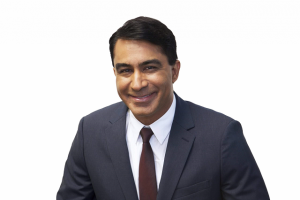 Dr. Robert Dean of AROmotion
What is AROmotion in layman terms?
In simple terms, AROmotion is a minimally-invasive alternative to joint replacement surgery. Think of it as filling the gap between managing joint pain with over-the-counter medication and invasive surgery – which is quite a large gap! It's a three-step process of 1) turning off the pain with radiofrequency neurotomy, 2) promoting healing through orthobiologics, and 3) strengthening through reconditioning.
How did you develop the Aromotion protocol?
The AROmotion procedure was developed by Dr. Robert Dean. Soon after finishing his postdoctoral fellowship at Duke University, Dr. Dean moved to Tampa to start his medical practice, where he integrated the treatment of patients with orthopedic injuries and pain who were often told that surgery was their only option. This is when he identified the large treatment void between medical treatments to mitigate symptoms and the incredibly invasive extreme of total joint replacement surgery.
How do I know if I'm a candidate for AROmotion.
AROmotion offers free consultations to anyone who thinks they could be a candidate for the procedure. Each consultation is with an AROmotion board-certified physician who will determine whether or not each individual is a candidate. Each person is treated as a unique individual based on their medical history and current situation to determine if they will move forward.
If my surgeon suggested that I need a replacement or back surgery, can I still come to you to learn if AROmotion might make it so that I don't have to have the surgery?
Yes; this can be discussed during the free consultation to determine if surgery is the right solution or if you are a candidate for AROmotion.
What do I need to bring with me once I make an appointment?
This is an outpatient procedure where you will be in and out on the same day. We suggest bringing your ID and insurance information and wearing comfortable clothes. Also, AROmotion may already have your MRI and any images, but if available you can bring these as well.
Will my insurance pay for AROmotion?
AROmotion's providers are in-network with most major insurance carriers including Medicare. Some procedures are covered, but others are not and there is typically an out of pocket cost for any parts not covered by insurance. Their staff will work directly with each patient to determine any OOP costs.
Can you tell me a little about the background of the doctors involved?
I'm sure that you have a LOT of questions. Stay tuned as Dr. Dean will be answering them for you live on The Compass Girls very soon.