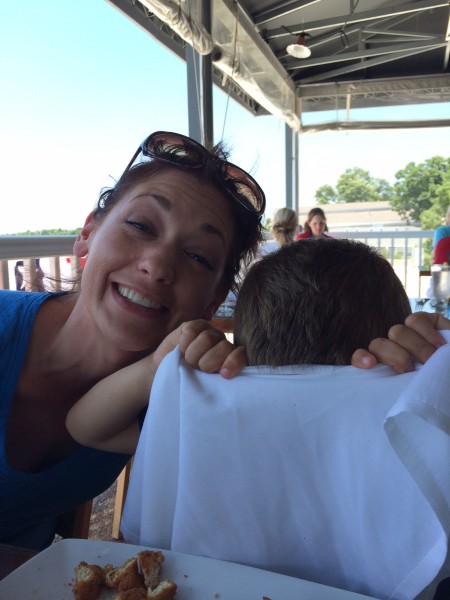 Evan and Cayce have LOVED going through the Popsicle "rule" book and trying to toe the line and keep the rules. A few weeks ago I surprised them by showing up at his house and taking them out. The weather was beautiful for a little lunch on the dock at a nearby restaurant. So, off we went…Evan, his mom Cayce, his Bubby Shelley and me…Aunt Zippy for a day of fun. It was at THAT point that I learned….
EVAN'S RULE OF THE DAY WAS
The MORE laughing rule…
And THIS rule is not JUST for kids, it's also a great rule for the adults as well!
Over lunch, Evan treated us to just HOW he was going to get us all laughing, and laughing some more.  No this was NOT peek-a-boo, but rather a joke played on his unsuspecting mom and Aunt Zippy. He was so QUICK with the napkin, that each time I tried to take a picture of him, the napkin went up and we ALL broke into laughter. His hands were quicker than my shutter, and with each click the laughter grew louder and harder, until we couldn't stop.
I even caught Evan himself laughing right along with us!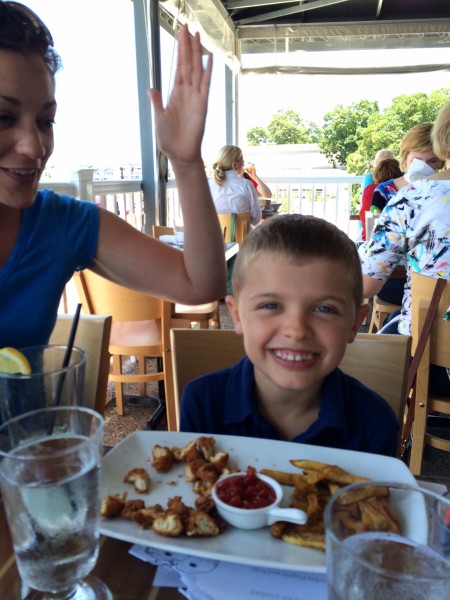 So…which is YOUR favorite RULE? Check out the Popsicle Rules for Being a Kid Guidebook and let Evan and Cayce know what YOUR favorite rule is. Maybe he'll include it in his NEXT post here on Champagne Living.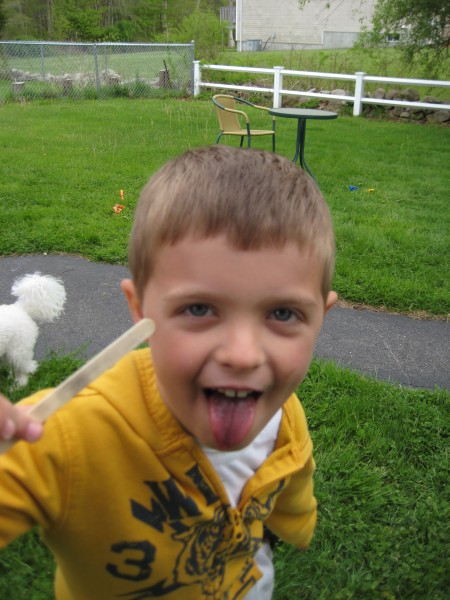 Of course the BEST way to get a big smile on your face, is with a Popsicle, because the FLAVOR RULES and always makes us smile, and I want to make you smile
ALL YEAR LONG
with a year's supply of Popsicles – so, enter the giveaway below and you might just be smiling along with Evan, Cayce & I.