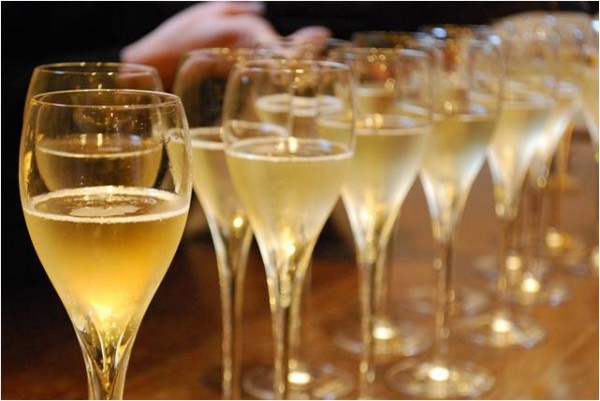 I'll be honest here. Popping the cork just about anywhere is special to me, especially when what's in the bottle that I've uncorked happens to be Veuve Cliquot. Add a little sunshine and symphony on a holiday weekend and baby I'm yours!
Which is why I'm excited about this El San Juan Resort & Casino three-night Veuve Clicquot Labor Day Weekend Experience package, celebrating the hotels 25 years as a famed hotspot in Puerto Rico. I've been to this classic hotel that the likes of Frank Sinatra and the rat packers graced, and although I happened to be there during a hurricane (there are worse places to be stuck when the wind is howling outside and the drinks are being poured inside), I did get to eat, drink and yes even SHOP (found some great shoes) in this iconic hotel.

The fact that you don't need a passport to visit Puerto Rico, and flights are a mere 2 hours from Miami, make it one of those great getaways. What better way to celebrate the end of summer this Labor Day than with Veuve Clicquot, and a five-course champagne dinner and daily champagne breakfast to a poolside fashion show and sets from international DJs, at the three-night Veuve Clicquot Labor Day Weekend Experience package?
The Friday to Monday celebration begins upon arrival to El San Juan Resort & Casino with a Veuve Clicquot champagne welcome and, on Friday evening, a five-course dinner with champagne pairings. Accompanied by music from the Puerto Rico Philharmonic Orchestra, cuisine will be presented by Celebrity Chef Ricardo Lapeyre of the acclaimed Laguiole restaurant in Rio de Janeiro, Brazil. Each course from Chef Lapeyre will be paired with a different Veuve Clicquot varietal, including the Veuve Clicquot Brut Yellow Label, Veuve Clicquot Rosé, La Grande Dame and VC Demi Sec.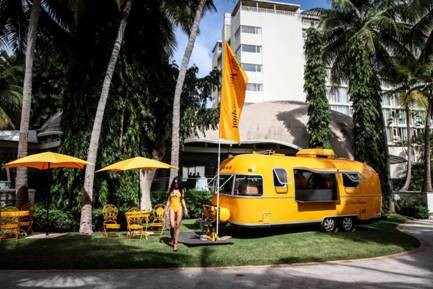 From dawn to the wee hours of the morning, you'll enjoy lounging at the resort's newly renovated Encanto Beach Club and Fantasy Pool. Music will be provided by renowned DJ Ivan Robles, who performs in some of the top music destinations in the world such as Ibiza, New York and Miami, and Gera, one of Puerto Rico's top female underground electronic DJs, will spin the beats that promise to keep the party going while guests can opt to visit a pop-up Champagne Garden or the exclusive Veuve Clicquot Airstream lounge.
What a great GIRLFRIENDS getaway!!!
Why? On Saturday afternoon, the Splash and Flash Fashion Show will showcase the best in swimwear and resort fashions. Also included in the package is a complimentary bottle of Veuve Clicquot Yellow Label Brut to enjoy poolside or in the Lobby. I'd leave Mr. S home in a heartbeat and party with my girls.
Have you ever seen the chandelier in the lobby bar at the El San Juan? It's absolutely regal and this bar is the place to see and be seen. Can you imagine dancing the night away at the Brazilia Party, featuring international Brazilian artist Deborah Blum and her orchestra alongside Brazilian Carnival dancers; the Clicquot Constellation Party; and Pulsing Salsa Celebration, with famous international salsa orchestra Puerto Rican Power and professional salsa dancers, on Friday, Saturday and Sunday evening? Or maybe you'd drop down on one of the other evening soirees with entertainment provided by DJ Robles; DJ Leoni, resident DJ of the Latin Quarter in Universal Studios; DJ Mara, an accomplished Puerto Rican female EDM artist; and DVJ KING ARTHUR, resident DJ of the weekly television show Adrenalina Sin Frenos (ASF) on Univision Puerto Rico.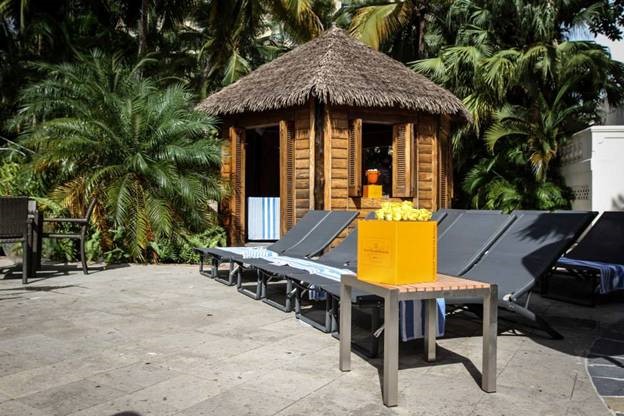 My FAVE
The Clicquot Cave Priveè Grand Tasting and Tapas Dinner on Sunday evening is available as an upgrade to the resort package.  You don't HAVE to be a foodie to crave tapas confectioned by Chef Lapeyre and Francois Hautekeur (official winemaker of Moët Hennessy Louis Vuitton). Along with the food will be a narrated a tasting of select Veuve Clicquot vintages. CHEERS!
Mark your calender & book your flight
Because this special package is only available  from August 29 – September 2, 2014.
Reservations
Prices for this special weekend are: $1,230 for one adult or $1,560 for two adults in the same room. Each additional person is $410, up to four total in a room. Tickets to Cave Priveè are additional at $179++ per person.