When Mr. S asked where I'd like to go out to dinner for my birthday, my first response was…THE HECK WITH DINNER, take me to the Sunday Brunch at the International Polo Club Palm Beach. Unfortunately, my birthday is on a Wednesday and Mr. S doesn't want to leave Clem for that long, so I'll just wait and go to Sunday Polo with a girlfriend…it's better that way anyway. Have you ever SEEN the polo players?
If you've never been to Wellington, FL for the polo matches you're in for a real treat. So put away ALL of your preconceived notions about what polo is and isn't and check out this list.
1. Polo may be the sport of kings, but at $10 for a general admission ticket, you don't have to be royalty to afford going.
2. Sunday Brunch – There is NOTHING better on a beautiful Sunday than heading to Wellington for the IPC for their champagne brunch. YES CHAMPAGNE. With gourmet food, great live music, celebs, and my favorite drink in hand, I love nothing more than watching the match with the girls while we enjoy every moment of our day off.
3. Playing dress up (or not) – You'll see everything from jeans and t-shirts, to hats and heels at the polo matches. I love dressing up and making it a special day at brunch, or just roughing it in my jeans and sitting right by the field to watch all of the action.
4. Tailgating – I haven't tailgated at the IPC yet, but after seeing people with their grills and bottles of champagne on ice, it's on my bucket list. If you thought tailgating was only in the parking lot at football games, think again. You can tailgate right beside the field and catch the entire match as you eat, drink & socialize with friends.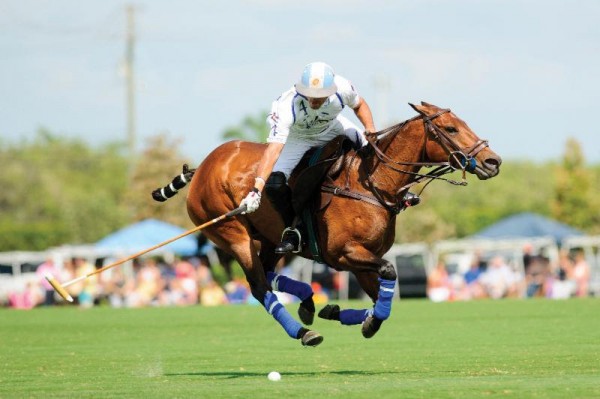 5. Hot polo players – GIRLFRIENDS, if  you haven't seen those tanned men hailing from around the worrld, you haven't seen ANYTHING. I don't care if you're 21 or 81…gawking is allowed! Google Nic Roldan and I BET you go buy your ticket in seconds.
6. Veuve Clicquot Airstream Lounge – You'll wonder what that funky looking airstream is when you first pull up. Reserve a brunch for 2 table in this retro trailer and you'll realize that THIS is the life. A bottle of Veuve Clicquot, that fabulous brunch, a reception and valet parking make this a Champagne Living MUST DO!
7. Divot Stomping – There's nothing like half time. Head out on the field at the half and help put the turf that was torn up and put it back into place. It's the ONE sport that I know of, where spectators can participate.
8. Family Fun – The kids will LOVE watching the horses up close, and so will you. Add to that the family atmosphere and the entire family will have a blast.
DETAILS
Polo Season at the International Polo Club Palm Beach in Wellington, FL runs from January 5 – April 12, 2014.
To purchase tickets online visit: IPC Online
For up to date info follow them on Facebook at: IPCPB
and on Twitter at: @SundayPolo