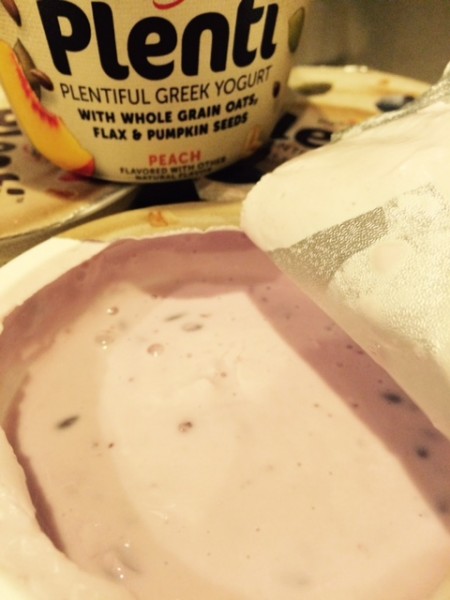 I've started my day with a cup of yogurt for almost 20 years now. It's the ONE GOOD HABIT that I'm actually consistent with.
My newest find – Plenti Yogurt. Plenti Yogurt is Packed Full of Goodness™ from the #LandofPlenti
PLENTI?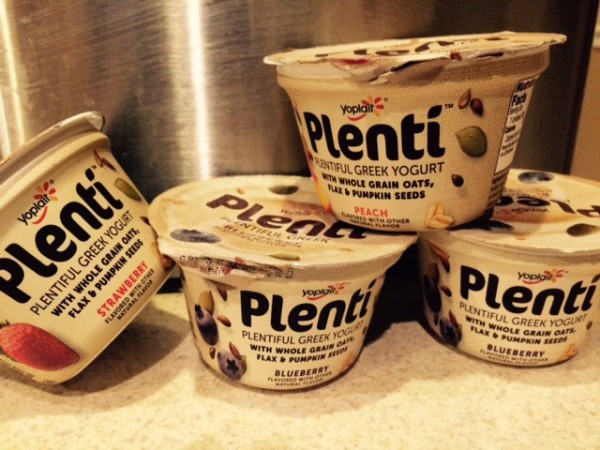 I always added some whole grain cereal to my yogurt for fiber and a little crunch, so when I saw #Plentiyogurt- chock full of flax, pumpkin seeds and big pieces of fruit, making it a hearty breakfast in an easy to grab and go cup. I found flavors BEYOND the usual blueberry, vanilla and strawberry, including..
Black Cherry
Blueberry
Coconut
Peach
Raspberry
Spiced Apple
Strawberry
Vanilla
A pre-travel MUST
Early morning flights (6 am) are the worst. I'm ALWAYS rushed. The airport is an hour away, and even though I have my cup of yogurt before going….I'm always hungry when I get there. Because Plenti is full of whole grain oats, flax and pumpkin seeds, and big chunks of delicious fruit which for me is even MORE filling, making my early morning travel days manageable. This way I can walk past the donut shop and not just eat those empty calories, AND for my friends who suffer with gluten related issues – it's GLUTEN FREE
IT'S CALLED PLENTÍ FOR A REASON.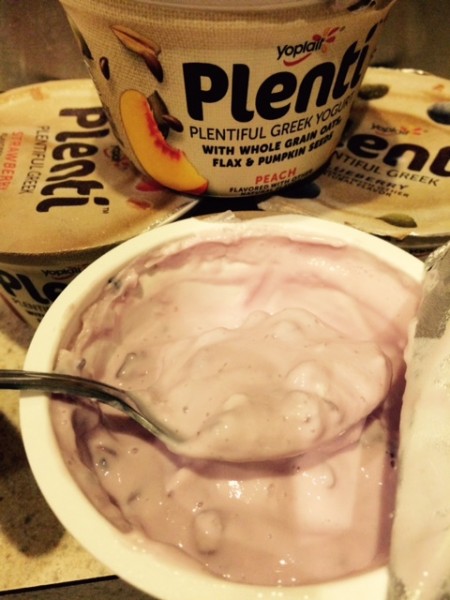 People have been falling in love with our new take on yogurt. It's Greek yogurt filled with more of the good stuff – wholesome ingredients and protein.

We start with Yoplait Greek Yogurt, a good source of calcium and vitamin D. Then we add just the right amount of hearty ingredients. Packed full of goodness, Plentí is a healthy, high-protein snack. A full life requires a fulfilling snack. No one has time for an energy dip. Plentí stays with you. It's substantial and satisfying—an energy booster. Now you can keep going and have a truly plentiful day.
DETAILS
Thanks Yoplait for this delicious new addition to your YUMMY yogurts.