Pets and the elderly are a Winning Combination for Physical and Emotional Wellness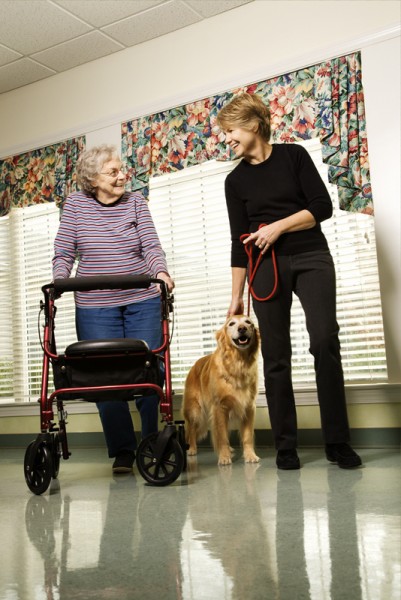 There are many obvious benefits to owning animals, but the benefits of pet ownership for elderly persons are even greater. Studies show that pets can reduce depression and feelings of loneliness in the elderly, as well as encourage a more social and physically active lifestyle.
A 2013 John Hopkins study on anxiety and depression found that spending quality time with a pet can improve our mental and physical health, helping us live longer, more active lives  Owning a dog or pet in your senior years can reduce your blood pressure and heart rate, cut your risk of heart disease, and boost your brain's serotonin and dopamine levels.
Seniors who own a dog or a cat:
Have a slower pulse rate
Receive the unconditional love of an animal
Are less depressed
Make new friends
Are less lonely
Lead healthier, more active lifestyles
Below are a few important factors to consider before buying a pet for yourself or an elderly relative.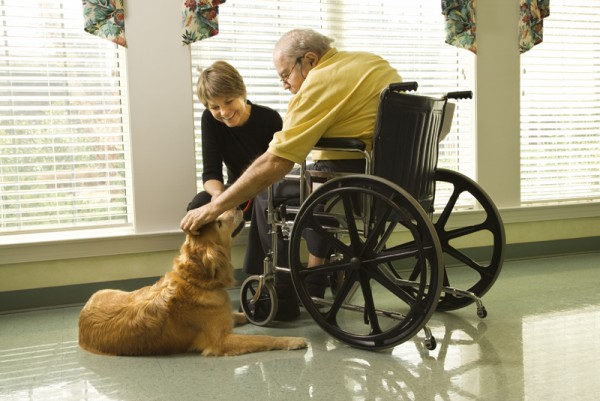 Type and breed of animal. Be sure to research different animals and breeds before adopting a pet. Everyone ages differently, so matching the right pet to the owner's abilities is important. Remember to consider the feeding and exercise requirements of the pet when making your decision.
Will this be a service pet? A therapy dog may be the best option for an infirm or physically impaired senior.
The age of the pet. A kitten or puppy requires a lot of care, and the animal may outlive its senior owner. On the other hand, a pet that is too old may start to develop chronic medical issues. Factor the life span of the animal into your decision.
Can you afford a pet? A dog – even a small breed – can be very expensive to care for. The first year of a dog's life can cost more than $810 in basic costs like food, medical costs, grooming, and toys. Factor in additional costs like pet bedding and Shear Comfort Ltd car seat covers, and the cost of owning an animal can run much higher than anticipated. The American Society for the Prevention of Cruelty to Animals (ASPCA) offers a guide on how to reduce pet care costs.
Does the owner have disabilities? For seniors with no major disabilities, an indoor bird or a small, house-trained dog can make the ideal companion. Physically challenged persons should consider a cat, as cats require less care than dogs.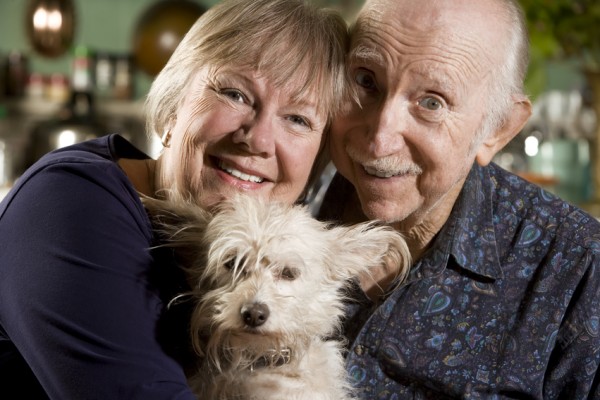 The pet's personality. While breed is important, temperament is even more so. A big part of your decision will be whether the pet's personality is well suited to that of the owner.
The health of the pet. Have the animal examined by a vet beforehand. A sick pet can weaken an older person's immune system.
The number of pets. Getting two pets so they keep each other company can result in the animals bonding with each other instead of the owner. Studies show seniors benefit most from one-on-one time with their pet.
Previous experience with animals. If the elderly person has never owned a pet, caring for an animal may be too overwhelming.
Ongoing care for the pet. An elderly owner may fall ill or die, leaving the animal homeless. Consider how the pet will be provided for if something happens to the owner. A good idea is to provide for the pet in a will and name a caregiver.
Purchasing a pet not only enriches the life of an elderly person, it enriches the life of the animal as well. The above points should help you decide whether pet ownership is the right choice for you or your loved one.
Peter Lambert is a huge animal lover, pets having been a big part of his life since he was a kid. Now part-time carer to his ageing parents, Peter has seen the effects animals have on the elderly first hand. He enjoys writing animal articles in his spare time whether for wildlife sites, pet blogs or lifestyle blogs.