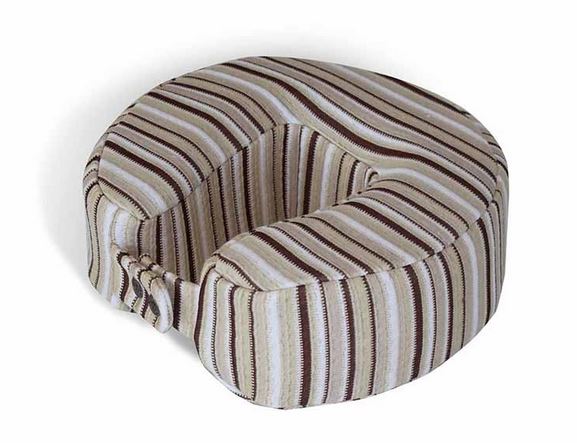 I have been through my share of travel pillows. I have probably bought at least a half a dozen of them. Why so many? Because just like my pillow at home, I expect a certain amount of comfort and support. I don't care if it's fucia with polka dots or basic black. When it comes to sleeping on a plane, COMFORT is key. The usual travel pillows are filled with beads that after a minute of wearing them move around and stop supporting your head. The head drop during sleep means a quick wake-up. Isn't that WHY I bought this pillow? To keep from having my head drop?
I recently learned about a fabulous new travel pillow by Essentia. I have to tell you that most of the swag that I receive at events go into the "donate" pile, but this one I'm keeping!! The pillow was packed and sitting on my bed at the Delray Sands Resort last week and at first glance I thought…WOW this is HUGE. Just for fun, I wrapped it around my neck and I realized why.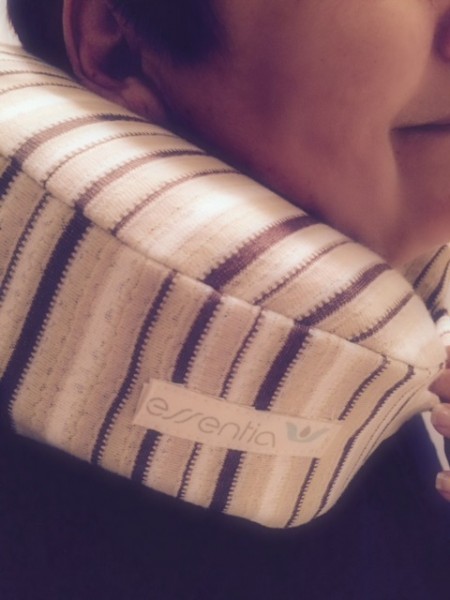 This travel pillow has the SUPPORT that I've been looking for all along. Plus, for those who are sensitive to chemicals, this is the ONLY pillow that I've seen that is made completely without all of the chemicals that you usually find in memory foam!!! From the natural rubber tree sap foam interior to the well sewn seams (not even any GLUE involved), this is not only the most comfortable travel pillow that I've found, but it is also completely natural. There are no lumps,  no beads to move around, and no head falling. The support is even and constant. Even the fabric is organic and removable for easy cleaning.
AND… for those times when you feel like slipping a pillow by the window for "side sleeping" on a plane…it's large enough to do THIS….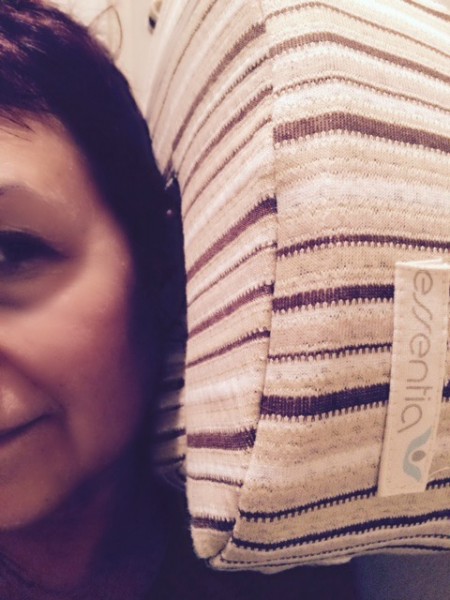 This pillow is not leaving my site!
I keep it snapped to my luggage so that I NEVER forget it.
The Essentia Travel Pillow retails for: $89
To Purchase or for more DETAILS visit: