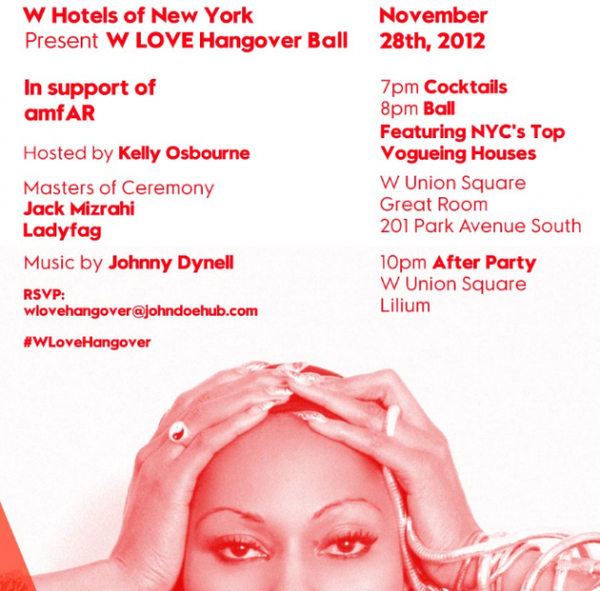 It's time to get all decked out and head back to the 90's in support of amfAR. This iconic being hosted by Kelly Osbourne is part of a series of activities going on at the W Hotels' four properties in NYC, as we lead up to World Aids Day on December 1st
Iconic Voguing Houses represented at W LOVE Hangover Ball will include:
Mizrahi
Mugler
Xtravaganza
Ninja
Balenciaga
Prodigy
Ghotti
Ebony
Miyake
The houses will battle in five legendary ball categories:
1. Vogue Fem
2. Male Magazine Face
3. Female Figure Face
4. Runway
5. Sex Siren
WHO:
Kelly Osbourne
Bryan Boy
Edward Enninful
Jessica Stam
Lily Donaldson
Mickey Boardman
Simon Doonan
Hector Xtravaganzam
Andre Mizrahi
Jack Mizrahi
Ladyfag, and more…
DETAILS
WHAT: W LOVE hangOVER Ball – a voguing ball in support of amfAR
WHEN: Wednesday, November 28th, 2012, 7pm cocktails, 8pm ball
WHERE: W Union Square, 201 Park Avenue South, (Between E. 17th Street and E. 18th Street)
You can purchase tickets to the event on November 28th at W Union Square hosted by Kelly Osbourne, by visiting the Insider at W Union Square at the concierge desk. Just say:  'I have the sweetest hangover I don't wanna get over'. There is a  maximum of four tickets per person. ALL ticket proceeds will be donated to amfAR.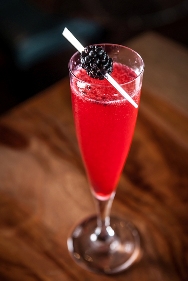 If you're at one of the W's in town, belly up to the bar and order a LoveHangover cocktail. *Partial proceeds benefit amfAR.
For more details follow
@WHotelsNYC 
Hashtag: #WLOVEHANGOVER