I love a good party, so when I was invited by Panera Bread to a catering showcase at The Loft at Congress in Boca Raton, I jumped at the chance.  But this was not ordinary party. Oh no. Generally parties for the press include lots of talk, lots of information and lots of note taking. Our hostesses Nicky T. and Dena D. had a BETTER idea. Wow us with GORGEOUS tables set for all sorts of occasions and entice us with what REALLY works – delicious Panera Bread food and pastries.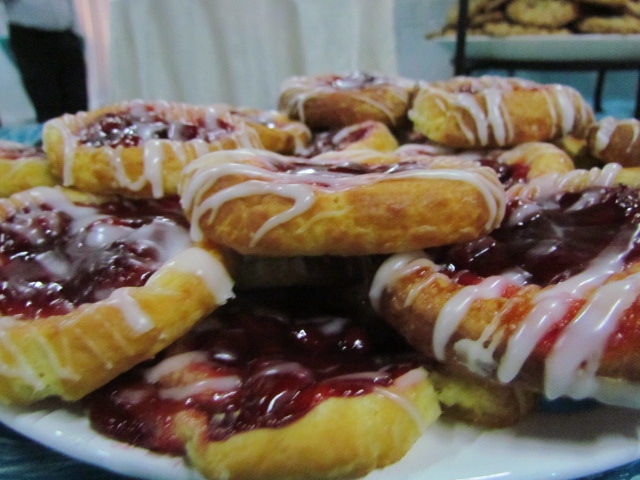 Since Spring is the season when we begin to plan and celebrate weddings, anniversaries, baby showers and bar/bat mitzvahs the timing couldn't have been  more perfect. I've used Panera's catering services in the past, but mostly just for family brunches (going in and picking up bagels, pastry, etc.). Why not think out of the box a bit and have them put together a FABULOUS luncheon, shower, sit-down or buffet?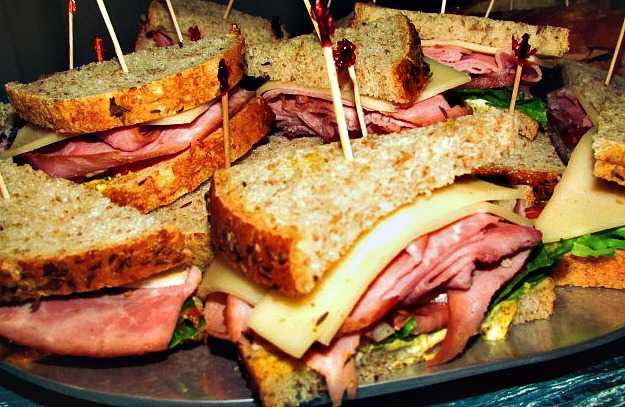 Just to give us an idea of ways to incorporate the deliciousness of Panera Bread's product line to an event, Nicky had tables set up for lots of different parties and celebrations including

I love this color combination, and would use it (without the baby bottle of course) for having a get together for the girls!

This got me to thinking about making our 4th of July beach party MUCH easier. No lugging the grill out, and having to clean up the mess from cooking. With eight to ten of us getting together, catering the day will cost less than what we spend now and rather than spend the day cooking (and all of the shopping and prep work that goes into it), I'd much rather pick up boxed lunches and pastry.

Of course whatever the occasion, you'll enjoy the freshest foods and pastries from their catering menu (just like you do when you walk in to your local Panera).
All of this talk of Panera Bread has me wanting my favorite scones…and while I'd  LOVE to stay here and chat with you. I NEED to run out and get a few of these, because I don't need a reason to celebrate with Panera Bread.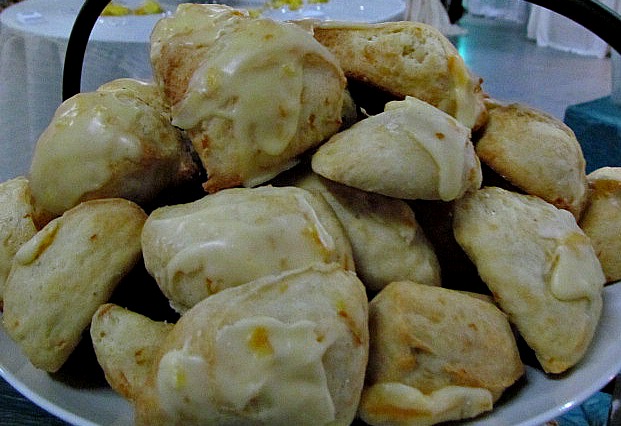 For more information about having your event catered by Panera Covelli – check out their catering menu and call your local Covelli franchise of Panera Bread.
Thank you to Nicky and Dena for inviting me to this event. I left with goodies for my hubby and some great ideas for our next fête. All opinions are my own.