Some of the products mentioned in this post have been sent to me for placement on Champagne Living. 
The Consumer Electronics Show is less than a week away, and while I'm THRILLED to be going as a guest of Microsoft Lumia, I'm a little overwhelmed by all that I've been reading and learning.
Over 2 Million Sq Feet of space to cover?
I'll need to be comfortable!
Business Meetings!
I'll need to look professional.
Parties & Concerts
I'll need to be stylish. With invitations to parties that include music by The Steve Miller Band, to Tone Loc and Third Eye Blind, just to name a few, this 60 year old just wants to fit in.
For those who have been before…I NEED YOUR HELP!
Here's what is on my multi-duty packing list so far….
Shoes
I'll be bringing my TWO pair of Jambu Shoes, the cute red Brooks when I want to stand out from the crowd, and my go with everything Sloane style. With insoles made of memory foam their shoes are extremely comfortable. Both pair are lined with leather so they hold up, and support your feet. Jambu also has a commitment to using recycled materials, so I feel good buying their shoes and boots.
Day Wear
I'm planning on bringing some VERY comfortable clothes including my favorite not QUITE sweats – CA Cargo Crop Pants from San Francisco City Lights. They LOOK like a soft cargo pant, but they FEEL like sweatpants. TOTAL SCORE!! Of course I'll be mixing and matching with my Totally Awesome Cardi…you know the one. The one I wear EVERY DAY with just about EVERYTHING I own. HINT: It looks GREAT with my signature striped shirts. Because I'm so short, I don't like cutting myself in half by tying it, so I just let the ends fall to my knees. It's a much better look on my petite frame. Of course I'll be bringing my lux leggings (you've seen me write about them before), as the quality is well….LUX! Here they are paired with my lace sweat T that was from their summer collection.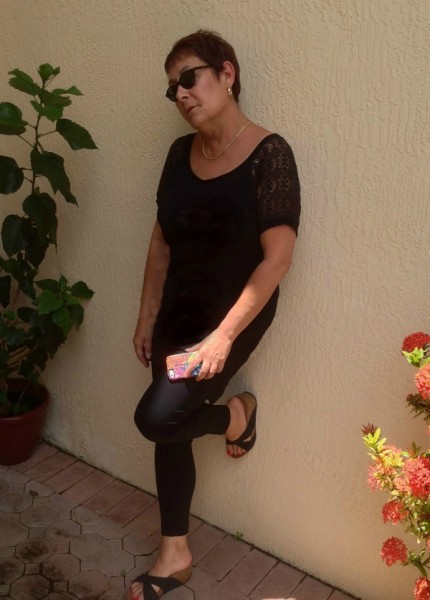 I'll be toting around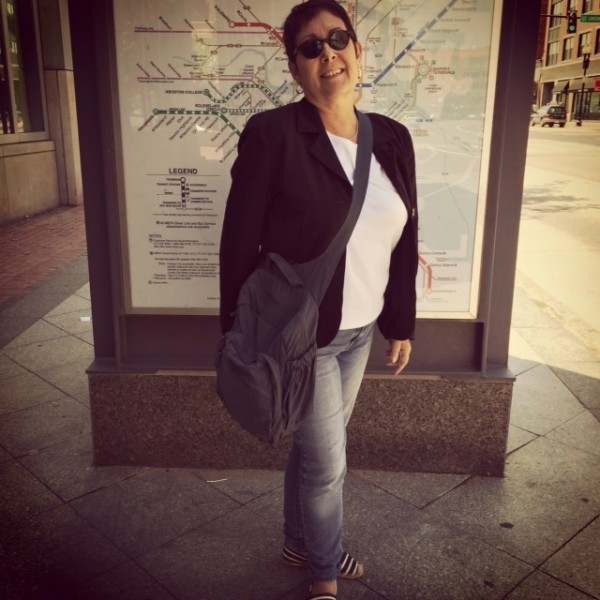 I'm foregoing the handbag this week, in lieu of the OH SO LIGHTWEIGHT Lite Gear City Tote (that slings like a crossbody backpack) that if you see me around town, will notice that I'm almost ALWAYS wearing, as well as a Lite Gear City Pack Backpack (depending how much room I think I'll need for all of the great CES swag).
Now that THAT is done, I need to think about my evening clothes. I'll get to that this weekend I'm sure.
If you're interested in any of the pieces that I'm packing