This post has been sponsored by my FAVE people at P&G and Walgreens. As you know I only champion brands that I LOVE, so all opinions are strictly my own.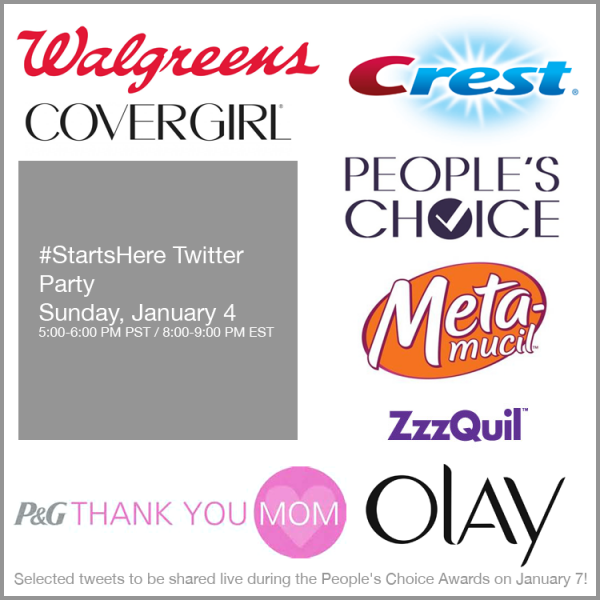 The ball has dropped, the Champagne bottle is empty, and the streets of revelers have cleared, but I'm still ready to PARTY and I KNOW that you are too!! It's time to get ALL dolled up with our favorite beauty brands from P&G and Walgreens.
Looking good and feeling great are on ALL of our minds as we begin anew in 2015, and it all #StartsHere at your favorite place to stop in for those beauty products like the Cover Girl Lash Blast Fusion that I can't live without (or my Simply Ageless foundation that I REALLY use as an under eye coverup)…Walgreens of course.
I've made some resolutions that include:
Presenting myself well/professionally
Taking care of my health
Looking YOUNGER
Increasing my fiber & eating better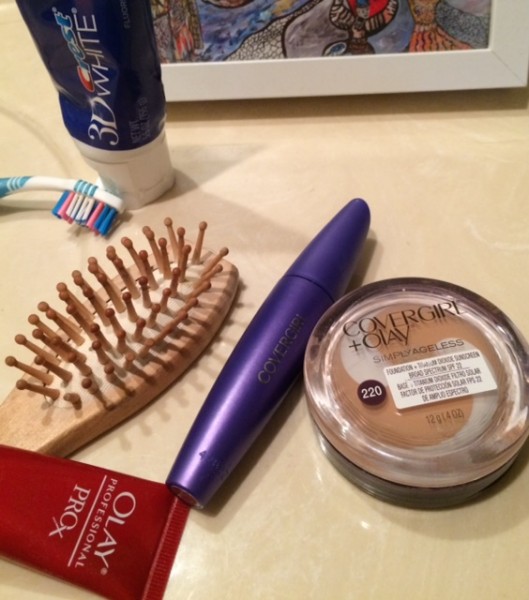 To kick things off in 2015 I'm inviting you to continue the New Year's party with me this Sunday, January 4 from 5:00-6:00 PM PST/8:00-9:00 PM EST. Join me along with some of my favorite brands (don't forget to follow them so you can get the 411) at the #StartsHere twitter party:
Prizes
You didn't think I'd invite you to a FAB party without them did you?
(4) P&G Gift Baskets (approximate retail value or "ARV": $300) each consisting of:
$250 Walgreens Gift Card
Variety of P&G and Walgreens products
DETAILS
Hashtag: #StartsHere
Date: Sunday, January 4, 2015
Time: 8-9 pm EST/5-6 pm PST
Sign Up Below:
This is a sponsored post written by me on behalf of P&G Beauty and Walgreens.