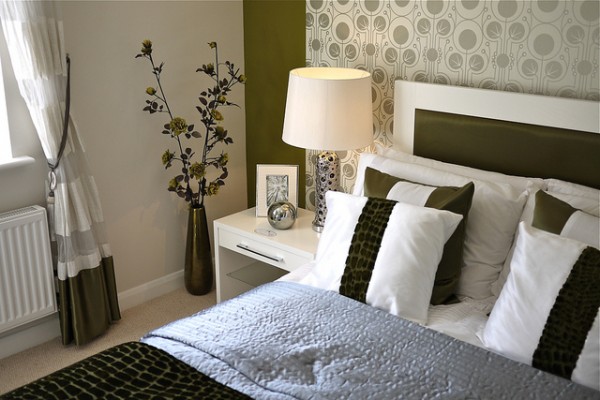 It's okay to admit it: you want your home to look like it is straight out of the pages of a magazine. There's no shame in that. Wanting a beautiful home is a perfectly normal aspiration. At the same time, you have a very small budget and the homes in those magazines usually require huge budgets to put together. So what do you do?
Enjoy this guest post we received today.  Consideration was received for the editing and publishing of this post, yet I knew that I HAD to share it with you.
Center Pieces
We're not talking about floral arrangements. This time "center piece" refers to one or two pieces of furniture or art around which you can frugally design your home. These pieces are going to eat up a lot of your budget but that's okay. At the same time, it is important to look for deals and bargains for these pieces. Search out promo codes and other discounts that you can print out and use to make these pieces as cheap as possible.
Shop Online
You've heard it before (probably a million times) and will undoubtedly hear it again (a million times more). Shopping online is cheaper than shopping in brick and mortar locations. There are more discounts and promotions available on the web (even for stores you love to visit in person). Another great reason to shop online is that you can have your purchases delivered—you have a variety of delivery options for getting them from point A to point B.
DIY
A lot of the things you need to make your house beautiful and functional can be made with your own two hands. Tables, bookcases, end stands—all of these things can be made with simple tools and materials that you can buy at a local builder's shop (for far less than the finished product would have cost you). You can have prints made of your photographs and frame them yourself to help cut down on decorating costs.
Shabby Chic
Find older pieces in need of refurbishment and do that refurbishing yourself. Shabby Chic has been all the rage for almost a decade now. Shabby Chic makes it look like you can afford antiques even when you can't. Rehabbing furniture is easier than it looks—you can find videos and instructions pretty easily online. The best thing is that if one rehabilitation doesn't go the way you want it to go you can simply start over. You don't have to worry about being stuck with something that doesn't work after all.
Personality
Remember: it's possible to create a home that looks like it comes out of the pages of a magazine without making it look like you simply copied the pages of your favorite home decorating catalogue. Don't forget to allow space for some personality. This is why we talked about DIY and Shabby Chic. These are techniques that you can use to make the space truly yours. This means more than simply choosing colors you like. It means finding a style you appreciate or mixing and matching to create a look that people will look at and say "yep, this is definitely [YOUR NAME HERE]'s house!"
It isn't hard to design a beautiful home on a tight budget if you know what you're doing. Remember: a small budget isn't a hindrance. It's the start of a fun adventure!