This post is brought to you by Bertolli
It's not that I don't appreciate Thanksgiving leftovers, I enjoy making a turkey sandwich the next day…but, that's where it ends. There's just so much turkey that I can take, yet after cooking all day on Thursday the LAST thing I want to do is tie on the apron and spend yet ANOTHER day in the kitchen. Personally, I prefer eating the way that I did in Europe last week. Of course a gal has her secrets, so if you PINKY PROMISE not to tell Mr. S that I didn't slave all day over the stove I'll share with you our romantic Sunday evening dinner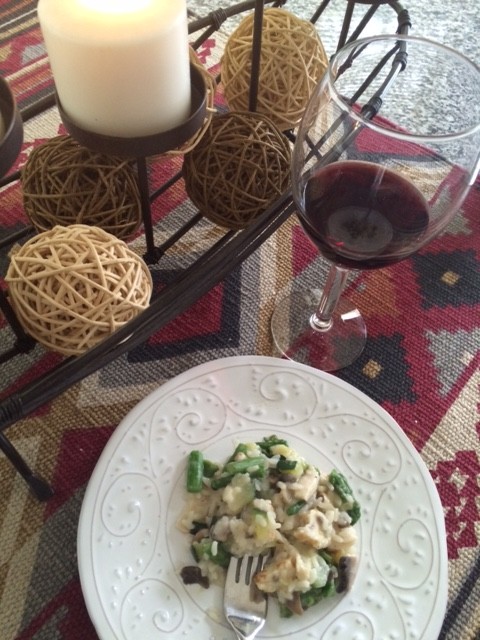 RISOTTO
Frankly, I have NO CLUE how to make it, but no one will EVER KNOW (as long as you keep my secret). Thankfully, the brand that I rely on for my Olive Oil – BERTOLLI, allowed Mr. S and I to have a wonderful #MangiaMoment as we leisurely dined on Roasted Chicken Risotto and of course a great glass of red wine. Romance doesn't have to be complicated, especially after 35 years of marriage. Just the two of us dining on an authentic Italian meal and some conversation is enough.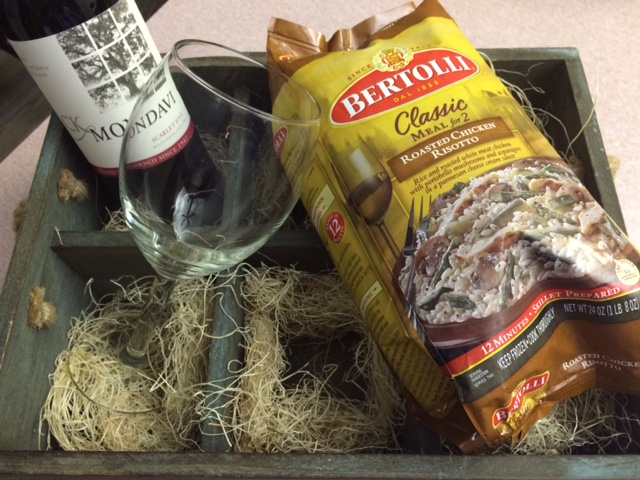 EASY
I knew that he was going to play golf, so I made it look like I was creating a masterpiece. The truth is….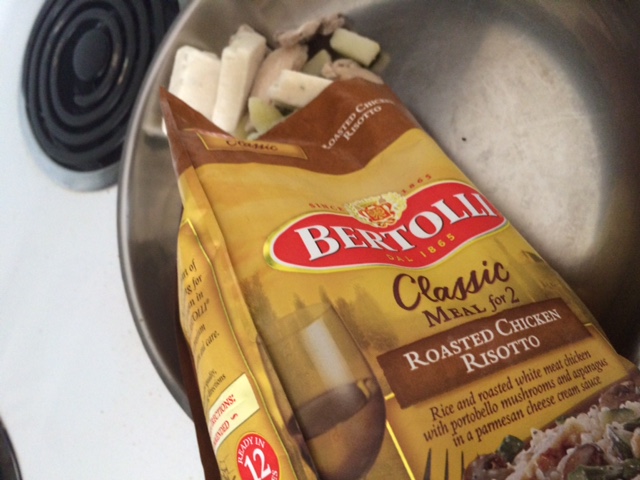 All I had to do was open the bag of delicious rice accompanied with white meat chicken, crisp asparagus and pungent portobello's into a pan. Within 12 minutes…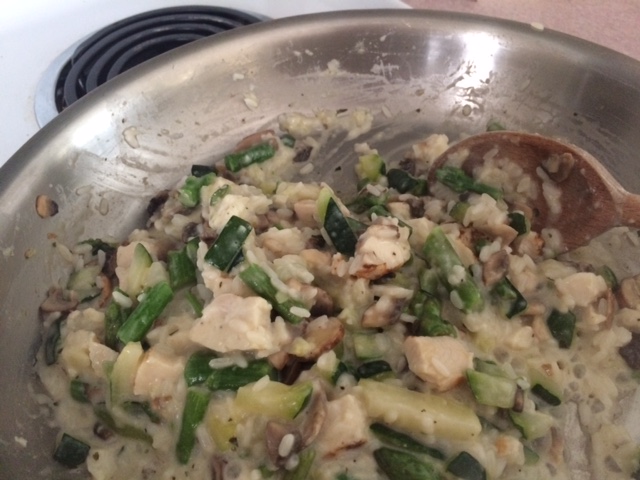 MANGIA
While the word means "EAT" in Italian, it's come to be about the experience. Good conversation, laughter and great food in the most traditional way….the Bertolli way.
The aroma of garlic and the parmesan cheese cream sauce wafted throughout the house, so that when he walked in, he'd be HOOKED. Of course I had tossed the packaging out LONG before he arrived. The perfect sized dinner for two at under $8.00, ehese simple yet robust meal experiences will delight your tastebuds and help create an atmosphere that makes you thing….Why can't ALL meals be like this?
Candles lit, wine poured, and the first place setting down and he wondered what happened to his wife who doesn't cook. Thank you Villa Bertolli for my romantic #MangiaMoment and for keeping my secret safe.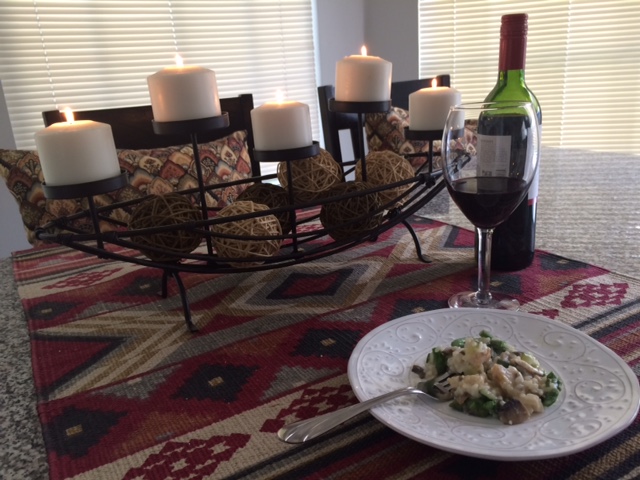 He may not have come to Europe with me two weeks ago, but he still dined like an Italian and all I had to do was go to the freezer aisle at my local grocery store.
Enter to win by sharing your #MangiaMoment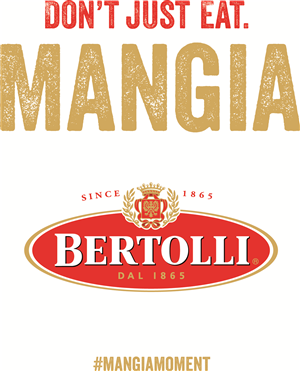 DETAILS
Bertolli originated as an Italian brand of extra-virgin olive oil, it grew into an international brand of Italian and Mediterranean food.  The company was founded by Francesco Bertolli in 1865, in Lucca, Tuscany.  "In celebration of its 150th anniversary, Bertolli is headed to wine country and getting an invitation is easy.  All you have to do is show how you dine like an Italian-share your Mangia Moment and you could take your friend to an ultimate Italian event in Wine Country where it's all 'mangia' all the time."
Enjoy a #Mangia Moment of your own with help from: Bertolli
How you Dine like an Italian?
Enter the Bertolli #MangiaMoment sweepstakes on Twitter &/or Instagram
Simply tweet or instagram using hashtag #MangiaMoment and #Sweepstakes and posting via your Twitter or Instagram account
Win a $150.00 Mangia Kit that includes everything you need to "Mangia!" Skillet, cheese grater, wine towel, etc.
For complete rules and regulations, please visit : RULES
Additionally, some entry content will be chosen to be featured on the Mangia Moment site, and could be selected to be utilized in Bertolli's upcoming advertising campaigns!
5 entries that  embody the most Mangia spirit will be awarded with a trip to attend Bertolliís Mangia Themed event in Wine Country, CA to celebrate Bertolliís 150th anniversary, in Spring 2016!!!!