I received product to facilitate this review, a week or two later I received a second one as my birthday gift. I'm a fan, and as such all opinions are my own.

Staying organized
When you travel as often as I do, keeping organized and trying to travel with the LEAST amount of items possible is the key to being able to hop on a plane with one bag no matter whether I'm going overnight or staying for a week. That's right ONE bag means organized travel! I also sling a Lite Gear backpack or tote over my shoulder (filled to the brim) with all of my electronics, to be used as a handbag/camera bag when I arrive.
Makeup, toiletries, pills…oh, my
The clothes are easy…I've got it down to a Garanimal Science. All of my tops go with the bottoms to be mixed and matched with ONE piece of outerwear (jacket or sweater depending upon the destination), which is worn on the plane. Leaving me JUST enough to get in all of my accessories, cosmetics and toiletries. Other than a pair of undies for each day of the week (or less if I'm staying longer…washing in the sink), there are some non-negotiables.
PurseN
There's something very Hollywood Glam about the PurseN Amour Blue Nile travel case that I use. I love the way it looks (BTW, I also have one in Leopard Luxe…for when I need something a little WILDER). It fits nicely in my carry-on, and I can easily tuck it either standing up or laying flat (depending upon how I've packed), leaving me PLENTY of room for everything else that I need.
I did a quick video of how I normally use it…
I've also packed it so that my toiletries are on one side, while my camera accessories were on the other. Sometimes I pack the PurseN tucked into the side, other times I just lay it on top of my clothes along with my camera bag (this was for my Thailand trip, since I needed LOTS of equipment with me).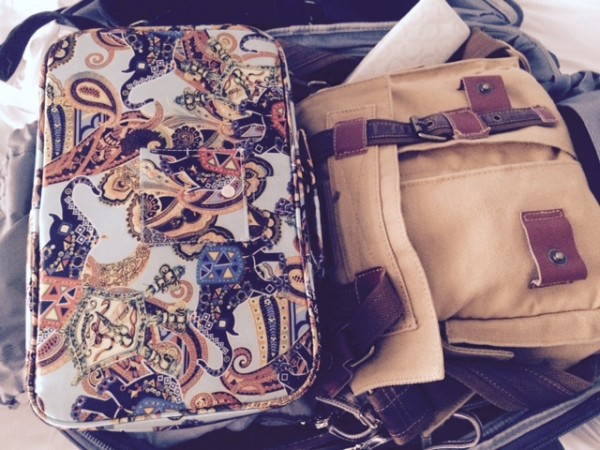 Addicted
PurseN offers MORE than just that Amour Case and Jewelry Case, and now they've got me ADDICTED. Next on my "must have" list are the Pill Keeper, the Tech Bag, and the Makeup Brush Stand that they JUST launched last week. I'm obviously already addicted, since I own not one but TWO Amour Travel Cases and the Vacationer Jewelry Case.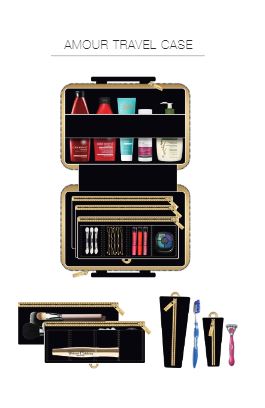 Details
Socially on: