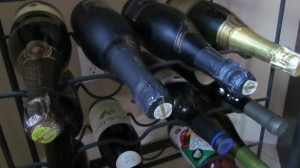 Is it red with chicken or white? If I'm having a nice lunch with friends and I have beef but they are ordering salad, what do we order for the entire table?  What are the rules for ordering and drinking wine?
Frankly, there are no hard and fast rules. My first reaction is to tell you to ORDER WHAT YOU ENJOY, because wine is to be enjoyed and savored, but there are times when you're in the company of others (like business dinners) when you wish you knew the basics. So for those times….
RED WINE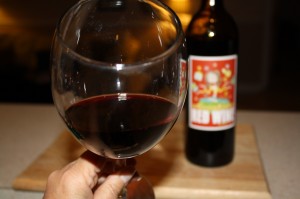 Full bodied reds make a great accompaniment to heavier beef and pork dishes. These should be served room temperature.
Cabernet Sauvignon
Rhone (reds)
Syrah
French Bordeaux
Zinfandel (great with pasta)
Medium bodied wines are those that you'd enjoy with lamb, veal, lighter pork meals (for example a pork tenderloin), pasta with a red sauce. Serve room temperature.
Merlot
Chianti
Burgundy
Rioja
French Pinot Noir
Lighter reds can easily be enjoyed with the same foods as many white wines such as turkey, chicken, duck, and heavier fish (like a tuna steak or swordfish, salmon, etc. It is fine to serve these wines slightly chilled.
Beaujolais
California Pinot Noir
Rosé or Blush wines. Chilling makes this wine taste much brighter, so go ahead and chill.
Rosé is available in both sparkling as well as still and can be enjoyed before dinner as an aperitif or with very light foods like eggs, foods that are spicy (Mexican), salad entreés, and light chicken dishes.
WHITE
White wines should be served either chilled or WELL chilled.
Full bodied whites should be enjoyed with the same types of food as a light red – think chicken, veal, etc.
White Burgundy
California Chardonnay
Medium Whites should be your "go-to" for anything that swims. Great with poultry fish, shellfish and pastas that have a clear or white sauce (like a white clam sauce or an alfredo).
Chardonnay
Chablis
White Bordeaux
New Zealand whites
Pinot Blanc
Sauvignon Blanc
Light red wine is great for vegetarian or Asian inspired dinners
Reisling
White Zinfandel
Pinot Grigio
Gewurztraminer
Spanish whi

tes
♥♥Champagne and Sparkling Wines♥♥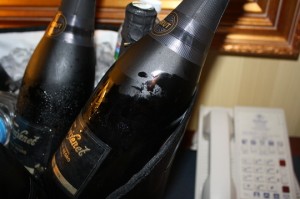 Sparkling wines and champagnes are so versatile that you can drink them with anything. They're wonderful for cleansing the palate, especially after eating any spicy, salty, or fried foods. The difference is in the sweetness rather than the body when choosing when to drink a champagne or sparkling wine.
Brut – very dry
Great with appetizers, fish (perfect with lobster or shrimp) and chicken meals.
Extra dry – a little sweeter than brut, but still in the "dry" range.
This is toasting champagne!!! Oh and it's fabulous with that chocolate mousse cake (or any dessert) that you made for dinner.
Sec, Demi-Sec or Doux – this is the SWEET stuff
Serve this with dessert or AS a dessert.
What do you do when you're ordering a bottle for the table and everyone's eating something different?
Beaujolais or any of the lighter reds is perfect, as it can accompany everything from meat to fish.
Of course, when all else fails – ORDER CHAMPAGNE