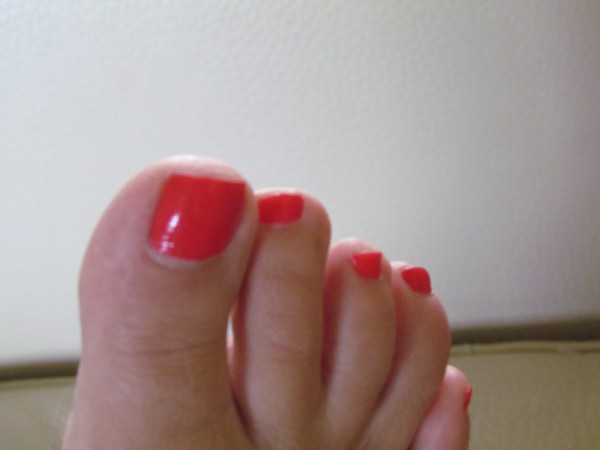 As I was taking off my grown out OPI on Collins Ave. (my summer staple color) from my nails, I began to ponder what the Fall will bring. I know it's barely the end of June, and I should be thinking pink, coral & sunny colors. Then I saw it. The new San Francisco Collection For Fall/Winter 2013 from OPI polishes.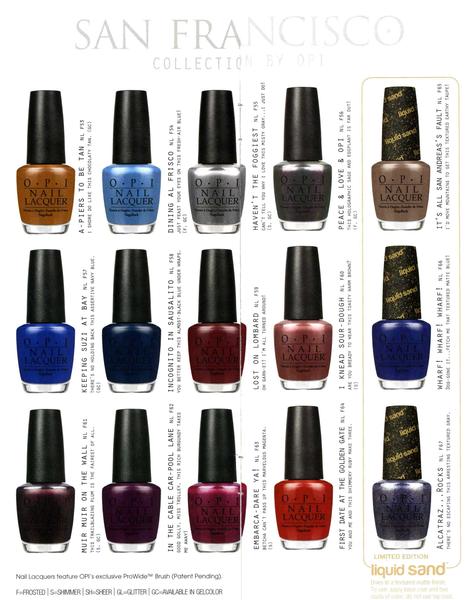 Is this not the PERFECT city to be next year's autumn accent?
With twelve colors ranging from moody grays and blues to garnet and ruby jewel tones, these lacquers are designed to accessorize fall's hottest looks, from military details to winter whites
San Francisco by OPI includes the following shades:
A-Piers to Be Tan – 

I shore do like this chocolaty tan.

Dining al Frisco – 

Just feast your eyes on this fresh-air blue!

Haven't the Foggiest – 

Can't tell you why I love this misty gray…I just do!

Peace & Love & OPI – 

This holographic sage and eggplant is far out!

Keeping Suzi at Bay – 

There's no holding back this assertive navy blue.

Incognito in Sausalito – 

You better keep this almost-black blue under wraps.

Lost on Lombard – 

Oh garn-et! I'm all turned around!

I Knead Sour-Dough – 

Are you bready to wear this toasty warm brown?

Muir Muir on the Wall – 

This trailblazing plum is the fairest of all.

In the Cable Car-Pool Lane – 

Good golly, Miss Trolley, this rich burgundy takes me away!

Embarca-Dare Ya! – 

Betcha can't pass up this marvelous magenta.

First Date at the Golden Gate

– You and me and this shimmery ruby make three.

It's All San Andreas's Fault – 

I'd move mountains to get this textured earthy taupe!

Wharf! Wharf! Wharf! – 

Dog-gone it…fetch me that textured matte blue!

Alcatraz…Rocks – 

There's no escaping this arresting textured gray.
You'll be able to pick these up in early August at stores like Ulta, Beauty First, Chatters, Dillard's, jcp Salons, and more, for about $9.00 per bottle.