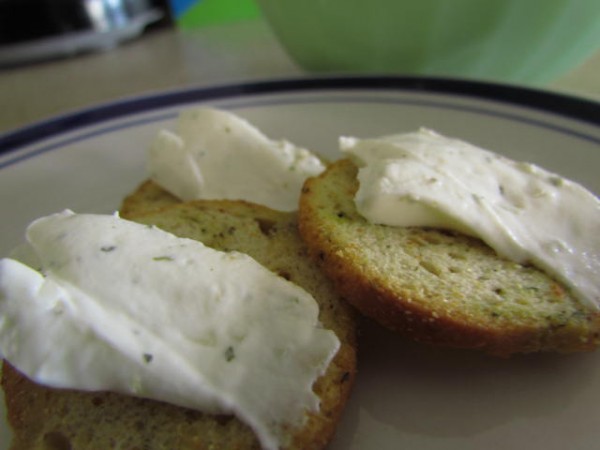 SNACKS! They are truly the demise of my weight loss efforts. I stop eating my meal when I'm full, but snacks I tend to pop in my mouth mindlessly. While my beloved chocolate covered strawberries, wonderful  chocolates (I ♥ Jean-Paul Hevin) and my guilty Junior Mint pleasure are okay ONCE in a while, this everyday habit simply has to be curbed.  I suppose the best way to combat that is by either ELIMINATING them completely or making better choices. I vote for better choices (it's a quality of life thing).
This week I began making a small plate of hors d'oeuvres served on wonderful Old London Melba Snacks and Bagel Crisps in place of my usual snacks.  My FAVORITES are the Garlic & Herb flavored Bagel Chips. I spread a little light boursin cheese on them and all I need are a few of them for a snack that's decadent and filling.  I just have to remember to keep my fingers OUT OF THE BOX, or I'd just eat them like they are a bag of chips, because they're already packed with flavor. At only 70 calories a serving (6 chips), these baked goodies are MUCH more filling and MUCH more flavorful than I had expected them to be.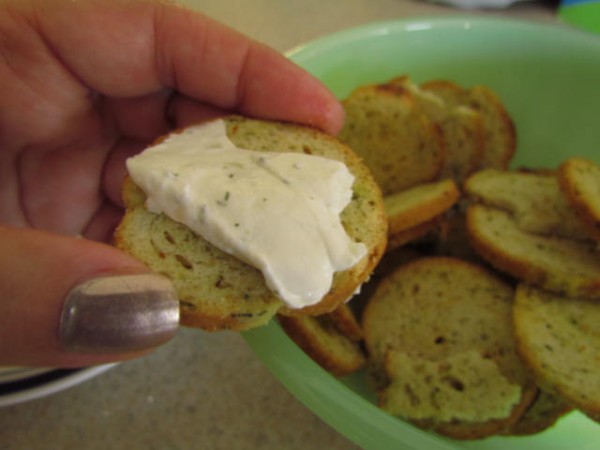 Celebrity dancer Cheslie Hightower has some great healthy living tips that she shared:
Take your workouts outside. While a walk around your neighborhood might seem less  exciting than a hike around Greek ruins, try to find something in your local outdoors that  motivates and excites you. Explore a local park or a new neighborhood route to change up your fitness routine.
Make healthy meal choices. I try to stick to a Mediterranean influenced diet that is rich in  olive oil, vegetables, fruit, fish and dairy. I enjoy finding recipes online and then trying them  at home. Old London has some great recipes on their Facebook page.
Give yourself a break. We all need to recharge our batteries every once in a while. If you  can't take a vacation, plan a day or a weekend at home when you can have a little "me time"  to just relax and do whatever makes you happy.
Reach for healthy snacks. I keep smart snack options on hand to keep my energy up between meals like a handful of almonds, some Greek yogurt and honey or a few Old  London Melba Snacks with hummus.
Go dancing. In Greece, dancing is a large part of any celebration or gathering. I love going dancing with friends; not only do we have a great time but I also get a workout!
 Healthy Living = Happiness. You don't have to wait for a special occasion to plan a gettogether. Invite friends and family over just because! Ask guests to bring a dish, or set out  appetizers like olives, cheese and Old London Melba Toast for everyone to enjoy. I've found  being happy is a big step to staying healthy.
Love yourself. People come in all shapes and sizes, and what works on others won't  necessary work for you. Being healthy is about how you feel. Stop comparing yourself to  others and begin loving the person you are from head to toe.
For some great recipes using their snacks, crisps, and toasts check out the Old London Facebook Page.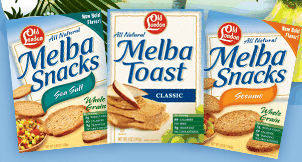 "Opa!" is a popular Greek term used to express excitement and cheer. Greeks find ways to celebrate  their heritage, food and family every day. They seek balance in their daily lives by participating in  outdoor activities and relying on a healthy diet of olive oil, grains, vegetables, fish and dairy. The  beautiful terrain and ancient ruins make hiking a popular activity, while others participate in water
along the many coastal shorelines. Dancing is also a vivid expression of everyday life, and a  large part of social gatherings and celebrations.
I don't know about you, but I'D LOVE TO GO TO GREECE and say OPA! to a better me. Old London is giving readers the chance and you can enter to win a ONCE IN A LIFETIME TRIP TO GREECE in the Old London Opa to you facebook sweepstakes.
Grand Prize: 8-day/7-night trip for two to Greece.
Prize includes the following:
Round trip (coach class) air transportation from a major airport nearest the winner's home address
Seven nights (double occupancy) first class hotel accommodations in Athens, Mykonos and Santorini
$2,000 gift card for spending money
What are you waiting for? Go enter the sweepstakes and start saying OPA! to a better you by enjoying Old London like I am.
I wrote this review while participating in a blog tour by Mom Central Consulting on behalf of Old London. I received product samples to facilitate my review and a promotional item to thank me for taking the time to participate