Note: The Gin Joint was given a ticket and VIP access to the Rockstar Energy Uproar Festival as well as a boatload of the best tequila on earth – Pura Vida. They truly know the way to a man's heart. All opinions are strictly my own.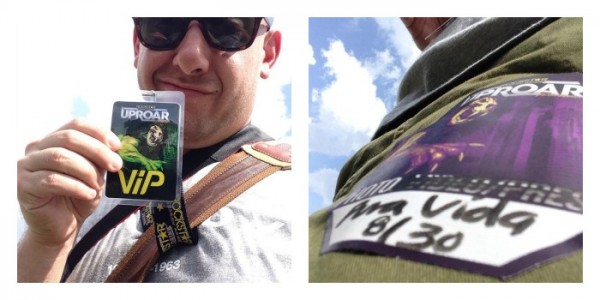 Last weekend I had the opportunity of a lifetime.  I got to party with Godsmack and have an amazing day at the Rockstar Energy Uproar Festival with Pura Vida tequila in Tampa, Florida.  This is the kind of access I have always wanted at a music festival! Thanks to Pura Vida I had some amazing tequila and had a great day!
The road to Tampa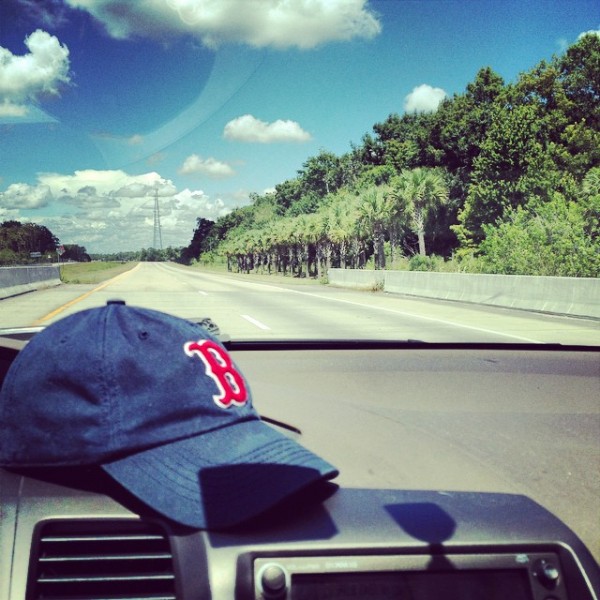 Tampa – located on the West coast of Florida.
The Gin Joint – located on the East coast of Florida
In between – three hours of nothing (except for corn, so cows and one or two gas stations)
Wow is that a boring drive or what? There is absolutely nothing to look at, just nothing. Luckily, I had to make a detour into Orlando to pick up Courtney from Tools2Tiaras.com who would be covering the festival along with  me before heading to the Tampa Waterside Marriott Hotel & Marina who were my hosts for the two nights I was in town.
My digs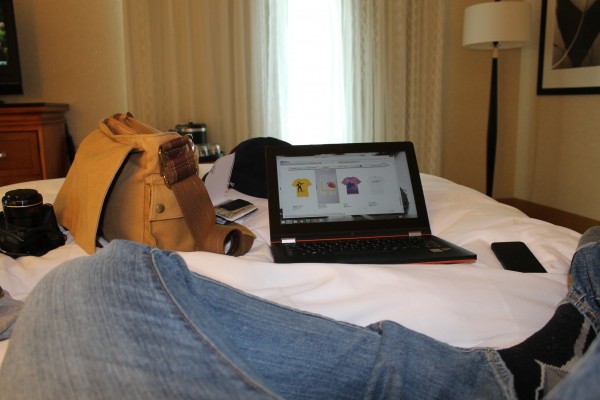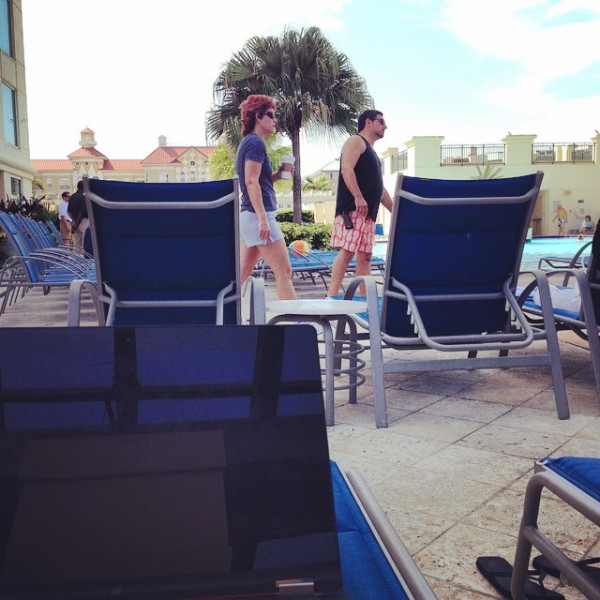 I have to say, that I've been to Tampa before, and I'd not experienced this amazing hotel. I was in town to work (if you call going to a rock concert and doing shots with the band work), and any time spent AWAY from work should be relaxing and fun. I'm a pool guy, and I was all about the pool and food at this Marriott.  I find that the rooms at Marriott's tend to be comfortable and user friendly. This location ROCKS, as the hotel sits out on the beautiful Tampa Bay with the Tampa Bay Times Forum and Channelside Entertainment Complex just a quick streetcar ride away. Since the streetcar is only steps from the front of the hotel, you can get everywhere you want without worrying about a car or parking.  But, I didn't NEED to go into town, because the food at the Tampa Waterside Marriott was delish and the ameneties were absolutely top notch.  That's right BOTH restaurants here were awesome and the pool was perfect.
What to wear

Rock festival attire is IMPORTANT.  You never want to look like you've tried too hard, so I kept it simple. Knowing that I didn't have any ROCK T's I went for the simple Rag & Bone t-shirt, a pair of well worn jeans, and baseball hat to keep the sun off of my shaved head (it was a scorcher). I knew that I'd be running around trying to get just the shot I wanted, so my feet needed to have on my standard Chuck Taylors by Converse.  I had to LOOK good AND fit in, because as a single guy, on the job, you never know WHO you might meet.
The Festival
After a relaxing day at the pool, and a peaceful night in a comfy bed I was ready to party. It was time to check out MUSIC and TEQUILA!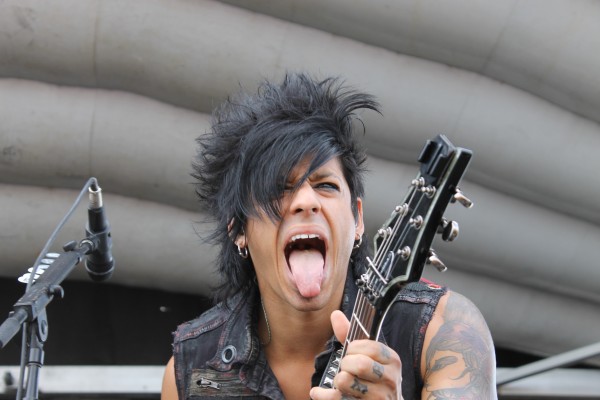 We arrived at the MIDFLORIDA Credit Union Amphitheatre at The Florida State Fairgrounds and after a few minor issues with the venue that needed to be taken care of we were off to have an adventure of epic proportions. I broke out the camera and got on my horse taking some amazing pictures from the pit beginning with the band Escape the Fate.  I'm the first to admit that I'm not usually a fan of this kind of music but they kinda rocked and watching from the photographers pit was amazing vantage point.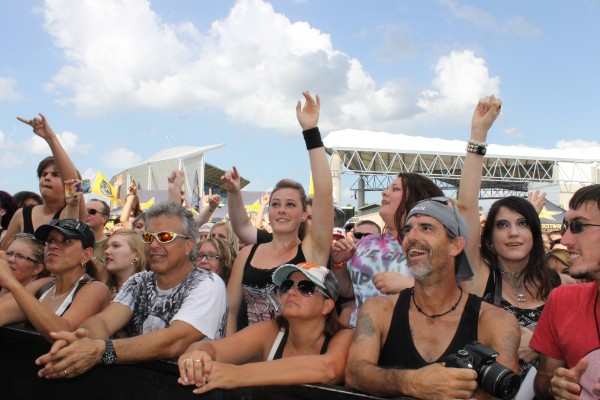 The crowd agreed with me, as the venue was ROCKING!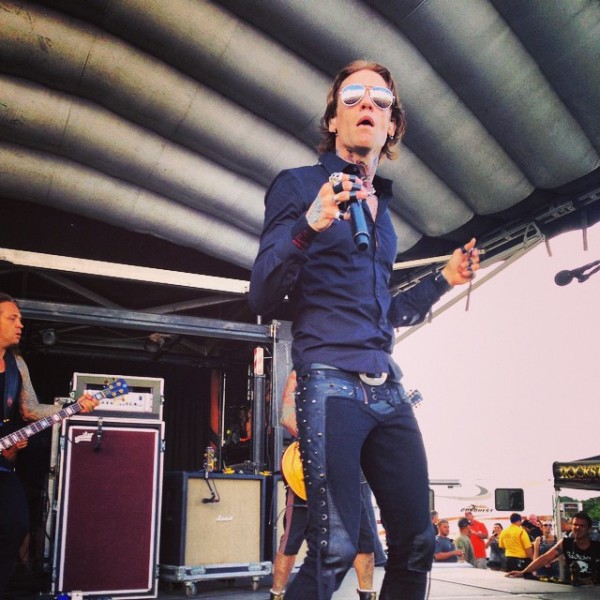 Next up was a band that I caught maybe about 15 years ago in a bar back in Rhode Island when they were playing the smaller bar circuit – Buckcherry.  Little known fact – the lead singer of Buckcherry is in one of my favorite films (The Salton Sea).  They rocked and when the rain started to fall they just kept on going. We didn't mind getting wet, as they had invited us to the side stage, but when they closed the area because of the rain, it was then time to head to the Pura Vida bus and start the REAL FUN. Drinking, meeting, and partying!
Pura Vida Tequila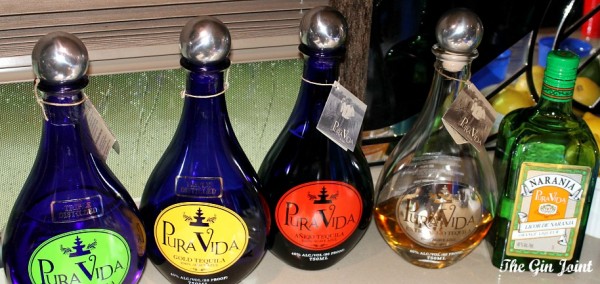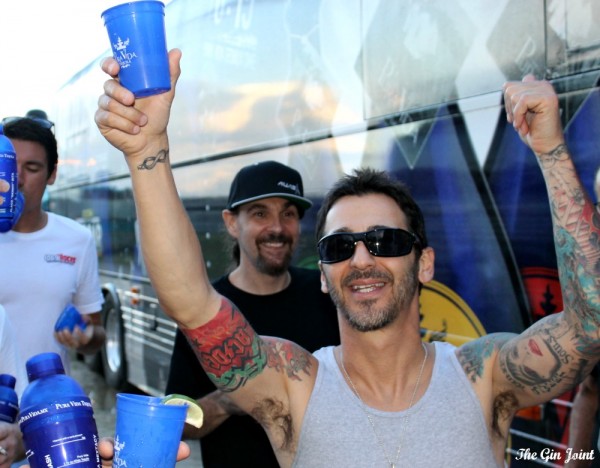 Confession: I've never had Pura Vida and am I now a believer! This sh!t is amazing.  The cocktails started to flow and I got happy (it doesn't take much to make me happy….just some quality tequila and fun people to share it with). Once Godsmack showed up on the bus it was time for their traditional 8:15 shots.  The band has made a tradition out of doing a shot before each show at 8:15 pm, and to be part of that tradition was so cool.  I hung out with Sully and the rest of the boys for a few minutes before they started to get ready to make it to the stage.
More Fest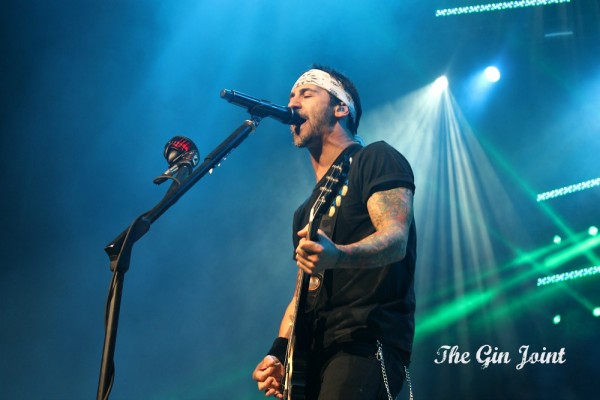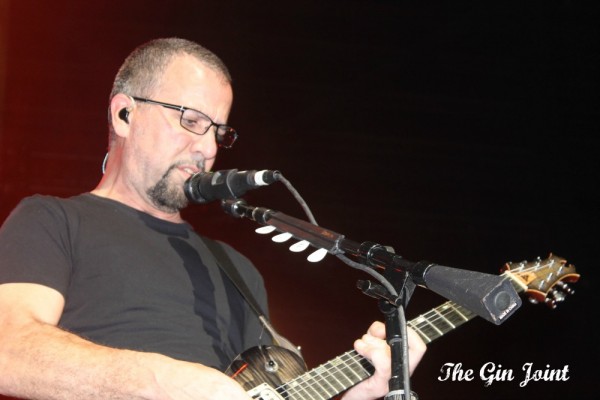 I trekked over to the stage and caught a few minutes of the next band (Seether) and hopped in the pit to watch Godsmack.  Wow, just wow.  For a band who has been around for the time that they have, those MA hometown boys can still rock out! It felt like old fashion hard rock fun, pyrotechnics and all.
We partied all day and into the night
The show was over and it was  time to head back to hotel take in some sleep because I really needed it at this point.  Am I getting old?  In the morning I checked out of the hotel and I took a few extra minutes at their amazing pool and started my boring ride back to reality.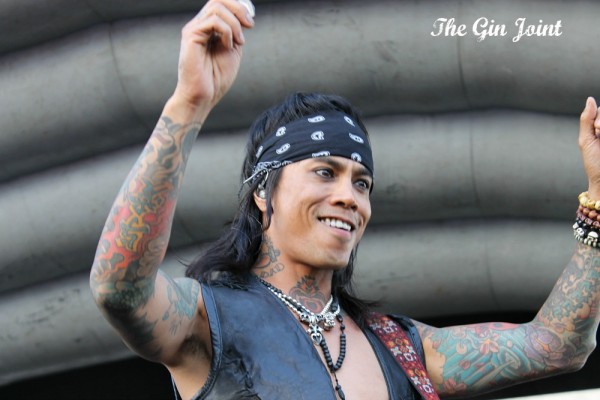 Things I learned:
Rock music still exists
The photo pit is the place to be
Clothes make the man (mine are from East Dane)
Rooftop pools rock
Pura Vida is now my favorite tequila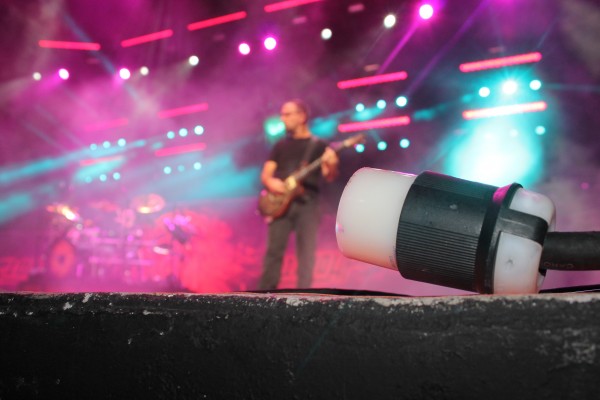 YOU CAN DO IT TOO!
Because tickets are STILL available for the following shows.
9/09/2014 – Broomfield, CO
9/11/2014 – Post Falls, ID
9/12/2014 – Auburn, WA
9/16/2014 – Irvine, CA
9/17/2014 – Las Vegas, NV
9/18/2014 – Phoenix, AZ
9/20/2014 – Albuquerque, NM
9/21/204 – Tucson, NM
VISIT:  Rockstar Energy Uproar Festival for tickets!